Rediff.com's Anita Aikara and Rajesh Karkera spotted these stylish attendees people at the Lakme Fashion Week.

Sharon Rodriguez, student
Look of the day
I'm a good friend of designer Abhishek Sharma and have been working with him for all his fashion weeks. I am here to support him.
I put a lot of thought into the outfit I wear everyday.
I have played with bold colours.
Just being bold and colour-blocking is my style.
I have used red, tangerine and pink in my look today.
For me bold is orange, red, pink. I did the make up myself in the cab.
I threw in the woolen jacket to get in the autumn/winter feel, even though the hat is summery.
Fashion/Style mantra
I won't say that my style is very comfortable because I go beyond the regular stuff.
Even if fashion makes me feel really hot or is a little tight, I will go with it. Fashion is not meant to be comfortable for me.
Khushnaz Ashdin Turner, fashion influencer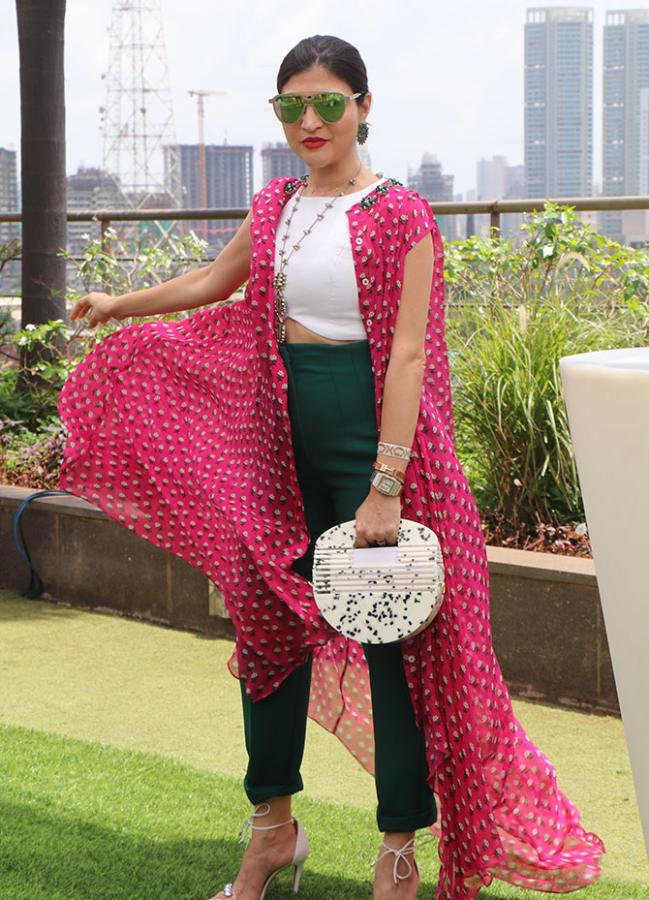 Look for the day
I'm wearing a white top and green trousers from Zara.
I picked up one of designer Riddhi Mehra's dresses and turned it into a cape.
I just wore it backwards and opened up the buttons.
Also, I am carrying a geometric clutch.
Fashion/style mantra
I like to be dressed up. That's my comfort zone when it comes to fashion.
Abhilash Parvathina, NIFT rejected IIT graduate and management consultant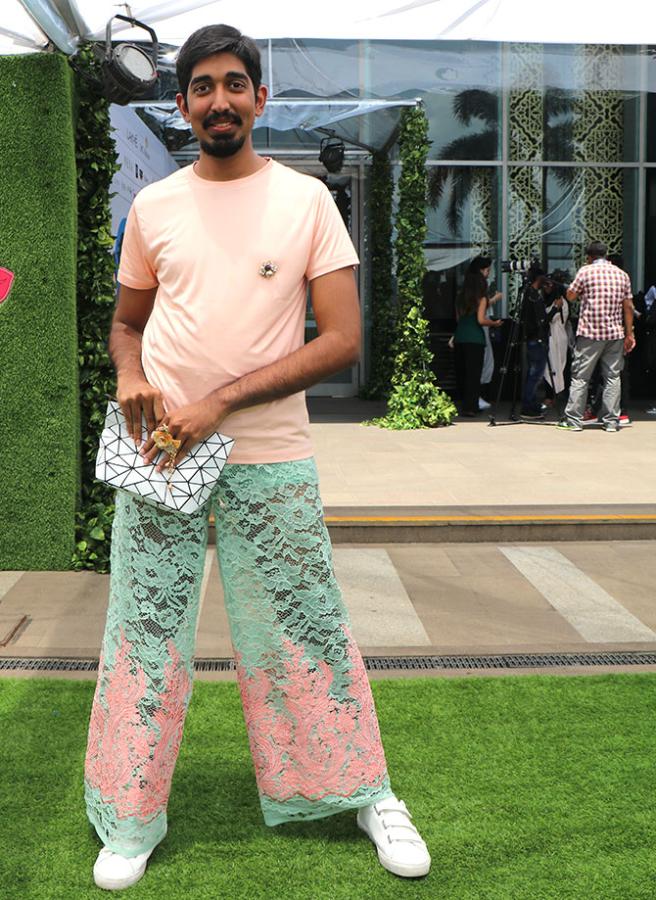 Look for the day
Pastels are wonderful and I found this lovely lace pants when I was on holiday in Bali.
I have long legs so I thought why not show them off with these pants.
Fashion is unisex.
The pants don't work with pockets and the clutch is super functional. So I chose to carry it for my keys, wallet, etc.
On a random Friday, you'll see me in a white shirt and black trousers. Nothing like what I am wearing today.
This is just my colourful self that I keep bringing out on certain days.
Fashion/style mantra
Be comfortable in whatever you wear. Don't wear anything that will make you feel uncomfortable and awkward.