Being a sought-after face at Lakme Fashion Week in not an easy feat to pull off. Model Hemangi Parte shares the secret of her success with Rediff.com's Anita Aikara.
Video: Afsar Dayatar/Rediff.com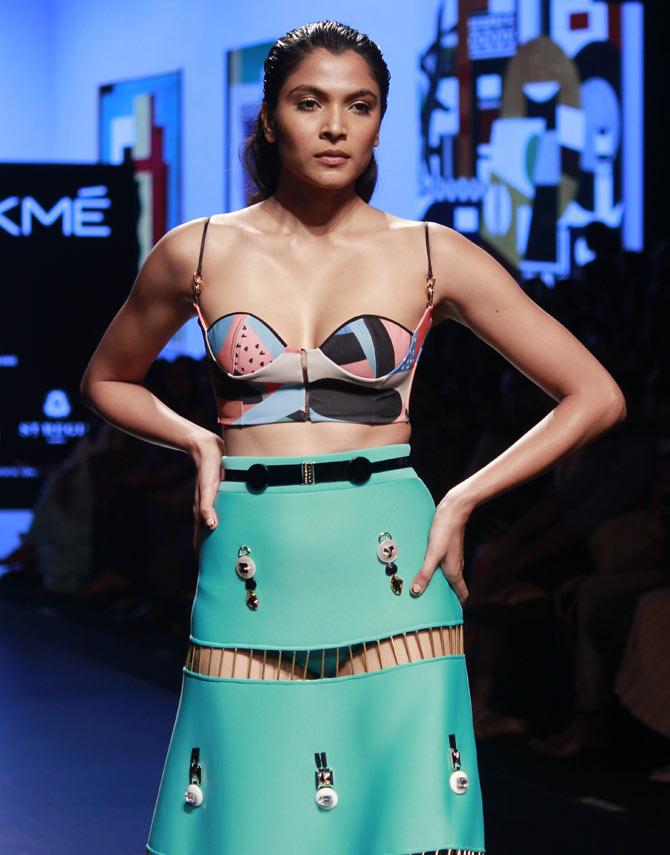 Meet Hemangi Parte, who has walked the LFW ramp for almost nine years now.
"Modelling is not a 9 to 5 job.
"There are routine fittings and erratic schedules.
"We don't complain but I have gone up to working for 15-16 hours a day during fashion week," she reveals.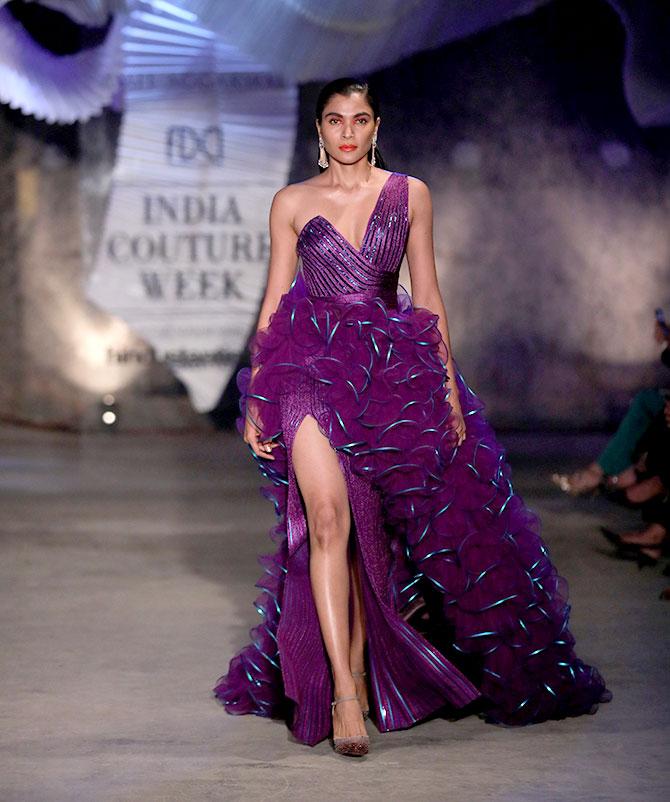 Post fashion week, she hopes to get over the stress with massages, detox, enough beauty sleep and yoga.
"But I will miss the buzz once LFW is over, really miss it."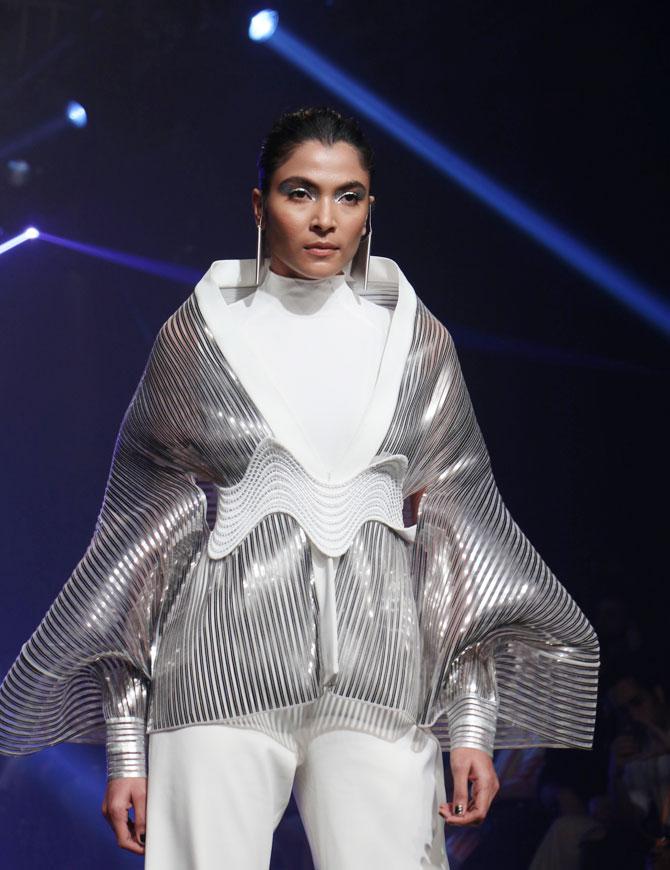 A well-known face on the ramp, Hemangi is recognised for her signature arched eyebrows and dusky skin.
She may not have an active presence on social media, but she knows how to stay relevant in people's minds.
"Your hard work will eventually pay off," she shares with a smile.
In a video interview, she explains what she loves about modelling, how she secretly dreams of working in an all-women team and why modelling in India comes with an expiry date.