Warning! Kareena's latest photoshoot will make your jaws drop.
Kareena Kapoor Khan is probably one of India's few popular celebrities who doesn't have a social media account. But that hasn't affected her fan following.
Apart from the films she does, the actor's life -- love life, breakup, marriage, pregnancy -- has been dissected and discussed at length.
And why not?
From making headlines for her size zero frame to working during her pregnancy and now bouncing back in shape, the actor has done it all.
She continues to inspire us with her inimitable style and fetish for fitness.
Her latest photoshoot with Vogue India is proof that Kareena has worked really hard on her body.
As for the results, check out these pictures.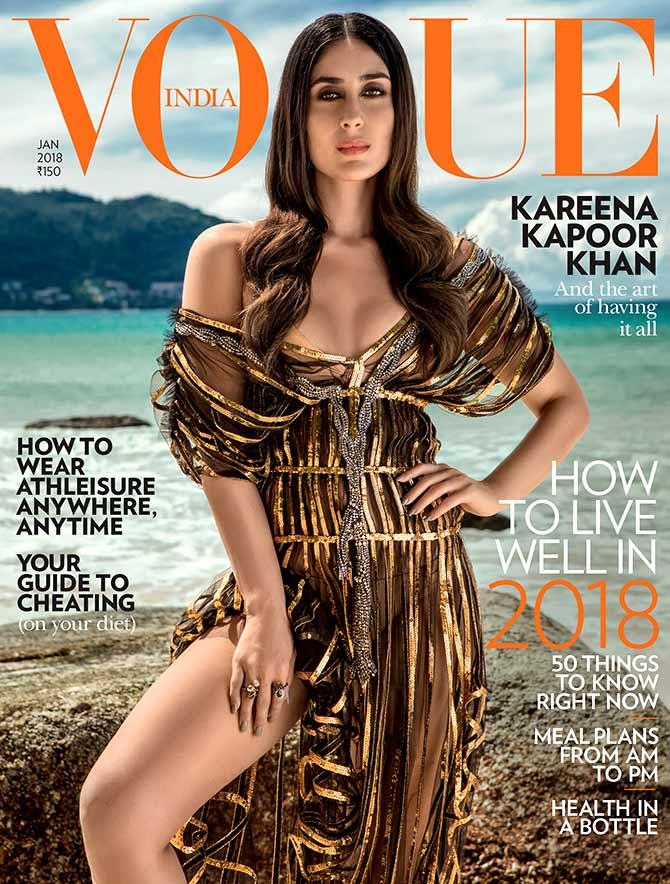 Kareena Kapoor Khan flaunts her fit frame and puts on some attitude for Vogue's January 2018 issue.

All photographs: Errikos Andreou for Vogue India
In Vogue's latest issue, the actor gives us a sneak peak into how life has changed for her after her son Taimur and how she handles all the attention.
She also explains why neither she nor Saif are on social media yet.
'I guess people are curious because they don't really know that much about my life. I've always been honest, but I'm also ferociously private.'
'I'm not on social media, Saif isn't on social media. I don't want to put stuff out there. I wear my success lightly, and also my failures. It's all a part of the journey that's made me who I am and brought me to where I am right now.'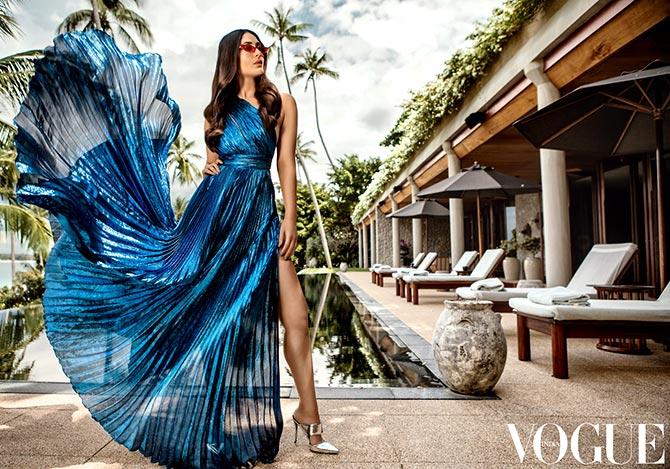 The glamorous Kareena Kapoor Khan in a blue Grecian gown styled by Anaita Shroff Adajania, photographed in Amanpuri, Phuket, Thailand.
Kareena also revealed how the two are different when it comes to parenting.
'Saif is quite English in his approach. I'm quite the Punjabi -- I'm always cuddling my son. Saif has to tell me off for squeezing him till he can barely breathe!'
'But he's only one and I want to enjoy this as much as I can. It's important for us to create a happy atmosphere in which Taimur can thrive.'
Kareena has her priorities laid out.
'Obviously, as a working mum, I want to make sure we raise a happy and independent child,' she says.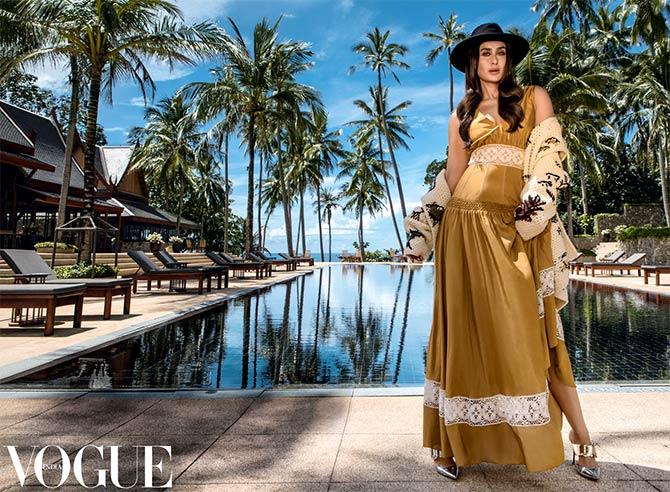 Here she dons a fedora hat, giving us ample style goals for our next vacation.
Partner Saif says she's a 'committed, concerned mother'.
Like most of us, he also adores his wife's multitasking skills.
'Kareena is brilliant at time management. Sometimes, I don't even realise that she's made a movie and come back home.'
Truly, a supermom she is!