Isabelle Kaif joins the ranks of Kareena Kapoor and Shraddha Kapoor!
More than a decade after Katrina Kaif made her mark as a Lakmé Face, her sister is set to do the same. The Indian beauty brand announced today that it had chosen Isabelle Kaif as its newest face.
Isabelle Kaif will be joining the ranks of Kareena Kapoor and Shraddha Kapoor in representing the beauty brand.
Making the announcement, Purnima Lamba, head of Innovations, Lakmé, said, 'Lakmé has always been synonymous with Indian beauty and over the years some of the most iconic faces have been associated with us. We are proud to introduce Isabelle, following in her sister Katrina's footsteps as a Lakmé discovery. We look forward to a long association and some great campaigns with her.'
The company said in a statement, 'Isabelle has always had a fondness for the arts. Coming from an extensive background in theatre, she co-founded a production company, with plays premiering at various off-Broadway theatres. She also worked on her acting and directing skills, focusing on independent Cinema.'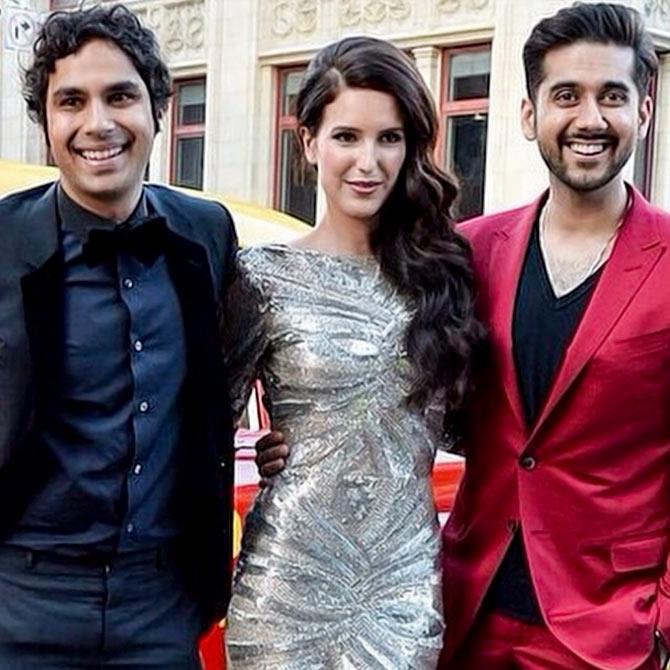 Also like Katrina -- who had acted in Kaizad Gustad's Boom before Lakmé spotted her -- Isabella has already made her film debut. She starred in the 2014 film Dr Cabbie, alongside Kunal Nayyar, The Big Bang Theory's Rajesh Koothrapali.
Now, she is being promoted in Bollywood by Katrina.
Isabelle said, 'It's incredible to get an opportunity to represent a brand that has worked with the best makeup experts and introduced some of the biggest beauty trends and products. I am extremely excited to be starting my journey with this iconic brand.'