Chiseled abs, strong arms and toned legs...that is Amyra Dastur's FHM cover in a nutshell.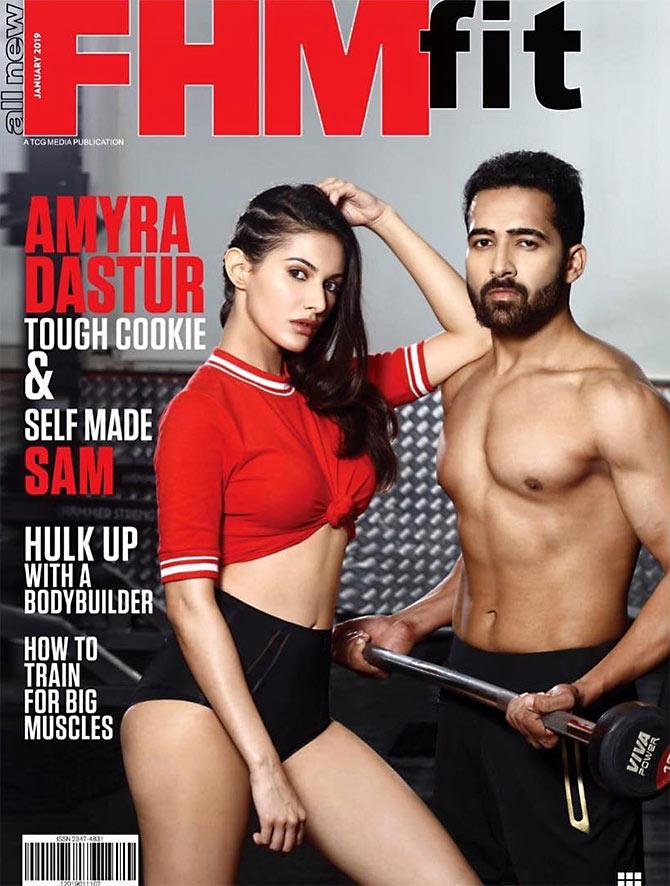 Amyra Dastur has kicked off the New Year with a super-charged badass cover.
On FHM Fit's January 2019 edition, the actor upped her off-duty style game in nonbasic athleisure separates.
Her hair worn over her shoulder and minimal make up, she flaunted her fitness junkie side in a red T-shirt and high-waist shorts.
'I don't diet at all. I eat everything and anything I want,' she said in an interview with the mag. 'You have to work out, you can't expect a diet to get you fit.
Revealing her fitness regime, she added: 'Right now, I have got a little bit of a break. So I have started everything again.
'I am doing Pilates, gymnastics, weight training and am dancing too. I am enjoying it because I really missed working out. I really love it. I am really at it, trying to make dance videos for my Instagram as well.'
As for her diet plan, here's what she had to say, 'I eat everything but in moderation. I eat rice only twice a week.
'I used to have a sweet tooth, but I have somehow managed to curb that.
'I started working out so much and I was seeing the results on my body, I didn't feel like eating sugar anymore. I avoid desserts now.'