Get cooking with these recipes shared by Executive Chef Avinash Kumar of Novotel Imagica, Khopoli.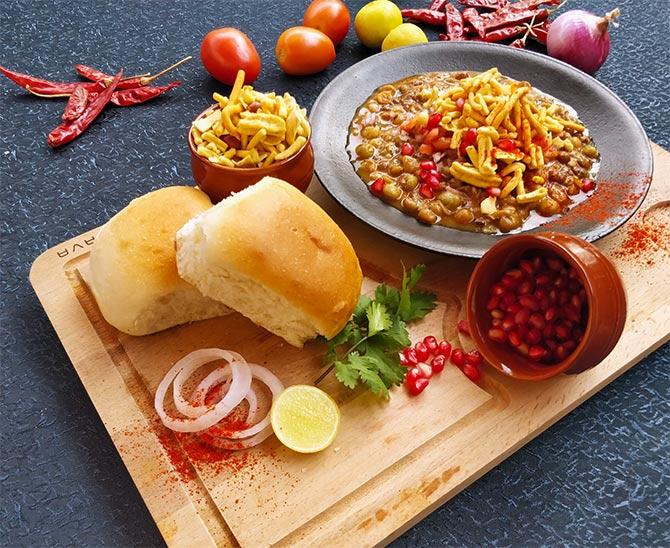 Misal Pav
Ingredients:
30 ml oil
3 gm cumin seeds
50 gm onions, sliced
30 gm dry coconut, grated
2 gm coriander seeds
1 gm cloves
1 gm peppercorns
2 gm cinnamon stick
2 dry Kashmiri red chillies
2 gm garlic
30 gm onions, chopped
40 gm tomatoes, chopped
2 gm turmeric powder
20 gm moth beans (matki), sprouted
20 gm dried white peas
20 gm whole green mung beans (moong)
15 gm black eyed beans (chawli), sprouted
2 gm chilli powder
2 gm coriander, chopped
Salt to taste
Mixed farsan
Pav
Lemon wedges
Method:
For the misal masala:
Heat oil in a broad non-stick pan. Add onions, coconut and dry roast on a medium flame for 2 to 3 minutes.
Add all the remaining ingredients and saute on a medium flame for 3 to 4 minutes. Remove from the flame and allow to cool completely.
Once it is cools, blend in a mixer to a smooth powder without using any water. Keep aside
For the misal curry:
Heat oil in a pan and add cumin seeds. When the seeds crackle, add onions and saute on a medium flame for 1 to 2 minutes.
Add misal masala and saute on a medium flame for one more minute.
Add tomatoes, turmeric powder and a little water (approx. 1 tbsp), mix well and cook on a medium flame for 2 to 3 minutes, while stirring occasionally.
Add matki, white peas, moong and chawli sprouts and mix well. Add water if required. Cook until the peas and sprouts get tender. Serve it hot with farsan, pav, chopped onions and lemon.
---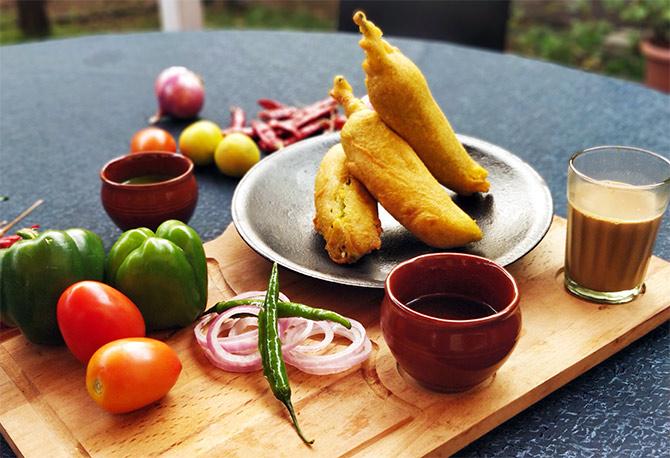 Mirchi Vada
Ingredients:
200 ml oil
3 Bharwan mirchi
1 gm fennel seeds, crushed
2 gm asafoetida
1 gm coriander powder
2 gm chilli powder
2 gm dry mango powder
2 gm green chilli, chopped
2 gm fresh coriander
2 gm turmeric
80 gm potatoes, boiled
Salt to taste
For the flour batter:
100 gm gram flour
30 gm rice flour
2 gm turmeric
2 gm deggi chilli powder
1 gm baking soda
Method:
Mash boiled potatoes and cook. Add powder masalas and asafoetida.
Slit Bharwan mirchi and de-seed it. Fill it with the mashed potatoes masala and set aside.
Make a batter of gram flour by mixing all the ingredients to a desired consistency.
Dip the filled Bharwan mirchi in the batter and deep fry it until golden brown in colour. Serve hot with mint chutney and saunth, a sweet chutney.