Here's a traditional recipe you can make using kathal (tender jackfruit).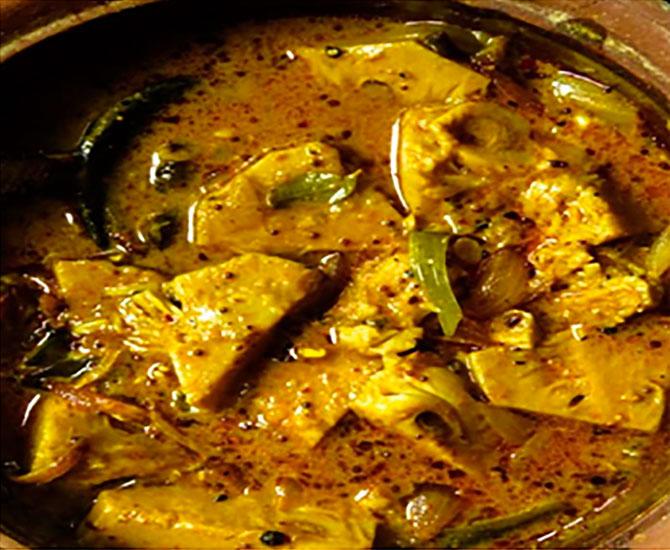 Chunks of tender jackfruit flavoured with coconut and mustard
Recipe by Ajay Mathur, executive chef, Jaypee Palace Hotel, Agra
Ingredients
400 gm kathal (jackfruit)
35 ml coconut oil
2 gm mustard seeds
90 ml coconut milk
10 gm chilli powder
3 gm turmeric powder
5 gm salt
A few curry leaves
15 gm garlic
1 chopped onion
50 gm ginger
2-3 whole red chillies
5 gm green chillies
Method
Apply coconut oil on your hands and cut the kathal into small chunks.
Place it upright and cut off the outer rind completely.
Boil the kathal with turmeric powder and salt.
Grind the ginger, garlic, green chillies and onion. Keep aside.
Heat coconut oil and add mustard seeds. When they crackle, add pounded garlic, ginger and onion mixture.
Add coconut milk.
When mixture begins to change colour add boiled jackfruit chunks and stir for some time.
Cook with a lid until kathal cooks fully.
Temper with whole red chillies and curry leaves and serve hot with rice or roti.
---
Do you have an interesting recipe you want to share with us?
Simply write to getahead@rediff.co.in (subject: My recipe) along with your name, location and a photograph or video of the recipe. We'll feature the best ones on Rediff.com.