We'd asked you, dear readers, to send us your most interesting cooking videos and recipes.
Here's an 18th Century recipe from our reader Anchal Mundkur who has explained the process of making deviled eggs in a fun way.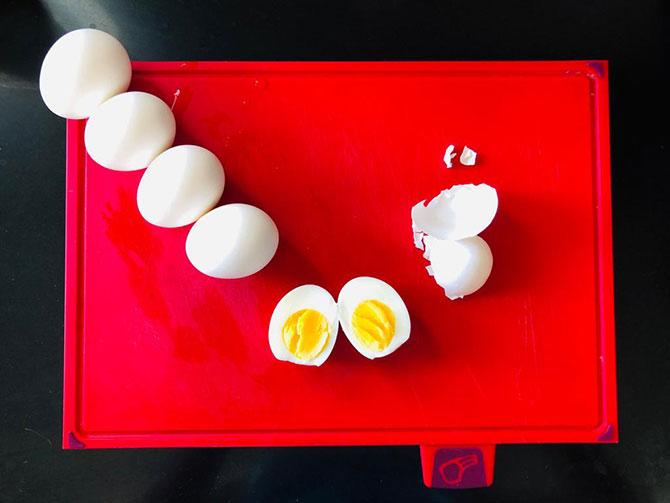 To make deviled eggs, you need..eggs, obviously. Boiled ones.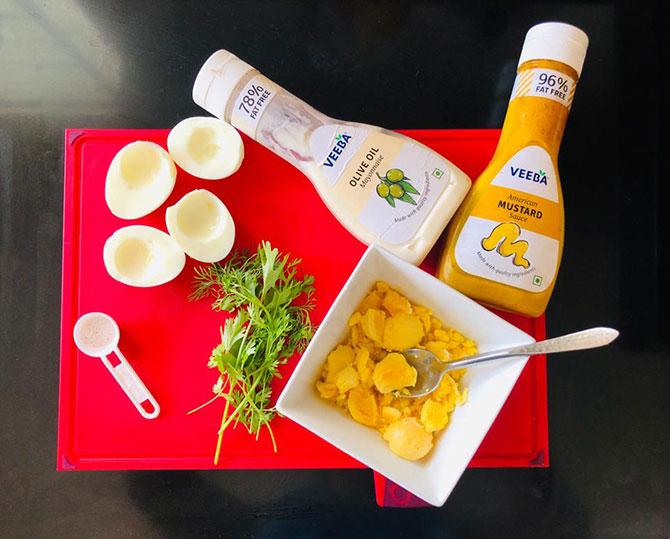 Next, you separate the yolks and mix whatever you like/have in your refrigerator. Sauce, mayonaisse, herbs or simply, just coriander and salt.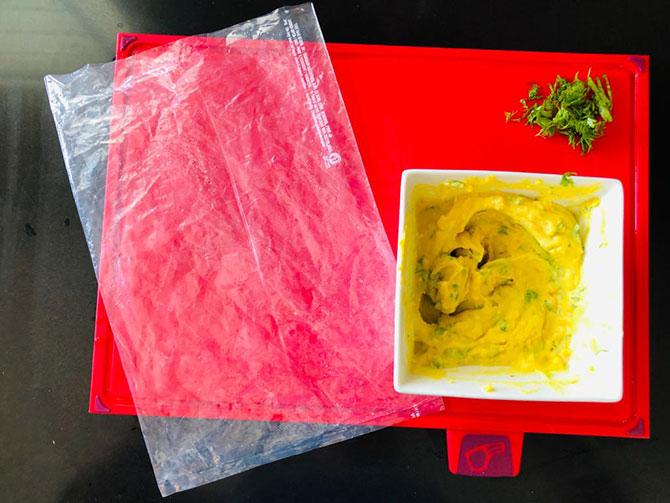 Find an old plastic bag that you can reuse.
Put the yolk mix in the bag to make a cone.
Simply cut one of the ends or make it artistic, if you want to.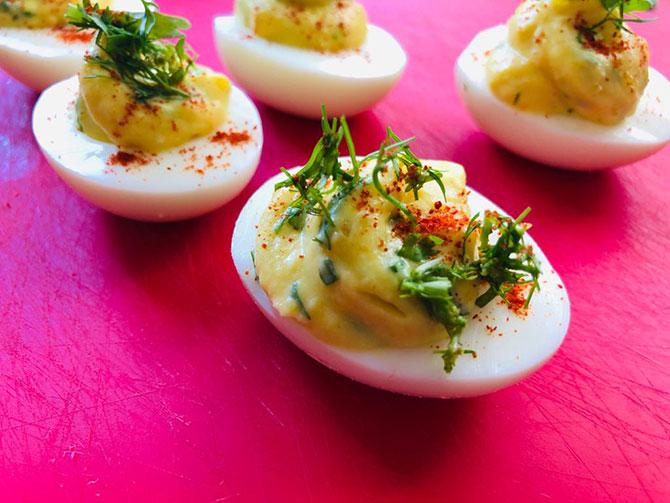 Top it with chopped coriander and chilli powder to make it look professional. Your deviled eggs are now ready to be served!
---
Dear readers, what are you busy cooking at home during the lockdown?
Have you tried a new recipe? Or experimented with an old traditional one?
How do you cook something new every day with limited ingredients? Don't forget to tell us what you discovered.
Send us your best recipes, photographs and videos to getahead@rediff.co.in (subject: My homecooking recipe) along with your name, age and location. We'll publish the best ones right here on Rediff.com.