Chef Siddharth Jokhani tells you how to cook a healthy omelette in the microwave.
Microwave Veggie Bean Nut Omelette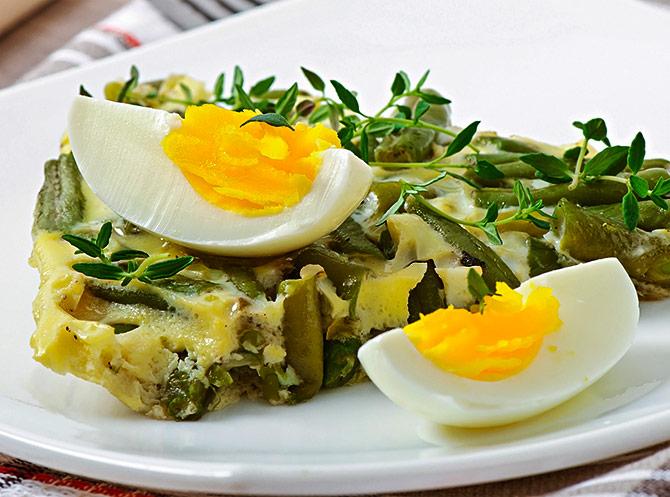 Recipe by executive chef Siddharth Jokhani, Smaaash Entertainment
Total time: 5 minutes
Ingredients
1 large egg
1 tbsp water
1/4 cup green beans
1/6 cup chopped mushrooms
Salt and pepper, as desired
1 tbsp shredded mozzarella cheese
1 tbsp chopped walnuts or chopped kaju
1 boiled egg
Method
Take a small bowl and apply cooking oil on it.
Break an break and pour.
Add some water, green beans and mushrooms.
Beat until blended.
Microwave on high for 60 seconds.
Take out and stir well.
Microwave again until egg is almost set, 90 seconds longer.
Season with salt and pepper if desired.
Top with cheese and walnuts.
Cut boiled egg and add on top.
Garnish with herbs and serve immediately.
Please note: Microwave ovens vary. So cooking times may need to be adjusted.