Chef Arun Kumar, Chef de Cuisine, Elior India shares his recipe for kharvas.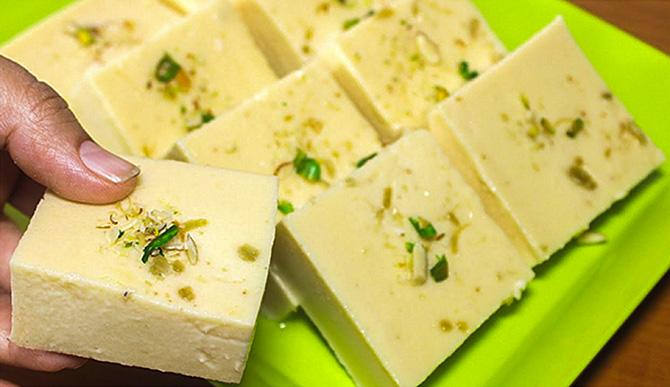 Ingredients:
1 cup milk, full cream
½ cup milk powder, full cream
1 cup curd or yogurt, thick
1 cup condensed milk or milkmaid
¼ tsp cardamom powder
Method:
In a large bowl take one cup milk and ½ cup milk powder. If you have first-day colostrum milk, add one cup sugar for 4 cups of colostrum milk and steam. Whisk well till there are no lumps.
Add one cup curd and one cup condensed milk. Whisk smoothly, making sure that everything is combined well. Transfer the milk mixture into a round pan.
Sprinkle ¼ tsp cardamom powder over the mixture. Cover with an aluminium foil or place a pate over it to prevent the water from entering while steaming the kharvas.
Place the pan into a steamer with enough water. If you are using a cooker, don't use the whistle. Steam for 35 minutes. Make sure to add water to the steamer if needed. Remove the aluminium foil, insert a toothpick and check if it comes out clean. Refrigerate the kharvas for an hour or till it sets completely. Unmould the kharvas carefully. Once the excess water separates from the dish, cut into small pieces and serve.