We asked you, dear readers, to tell us how you are preparing yourself for the dark economic days ahead.
Vijaylaxmi Unney shares her plan.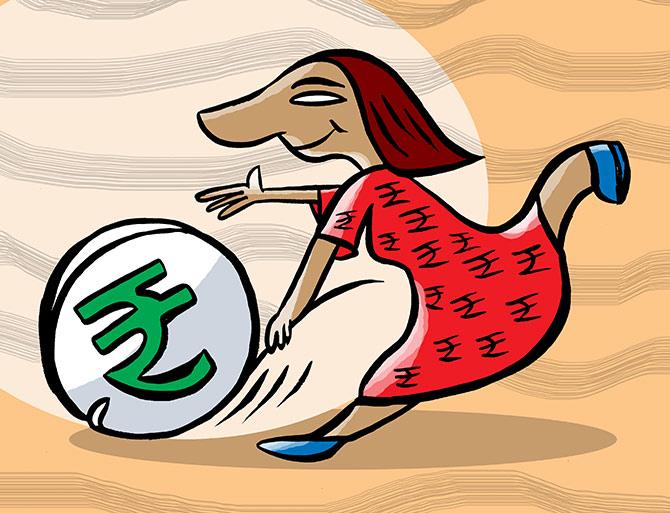 There is nothing like dark days if one plans one's life in a systematic and disciplined manner.
As regards finance is concerned while earning if one saves some part of their income for unforeseen circumstances one can manage to live comfortably, at least the days won't be dark.
During these critical times, my suggestions and plans would be as follows:
Avoid unnecessary travel, both for the safety of health and also to cut expenses.
Avoid ordering food and cook at home.
Switch to digital mode. Read e-newspapers, e-books. Pay bills online; it is cheaper.
Buy groceries and provisions from nearby shops or local dealers. You may also order online if you find it cost effective.
Work from home as much as possible. This will help cut expenses of commuting to office. It is also a healthy precaution.
Do yoga and meditation for better health and to calm your mind. If we take care of our health, we can avoid hospital bills.
Plan cooking in advance to prevent unnecessary consumption of gas.
Avoid buying unnecessary goods (utensils, clothes and decorative items) and make use of whatever is available.
Avoid buying make up accessories. Replace with products that encourage cleanliness and hygiene.
Control consumption of electricity.
Try to be productive at home to make the most of what we have.
Avoid unnecessary and extravagant events and celebrations.
Use a bicycle to travel to nearby places.
Turn your terrace into a kitchen garden and use vacant land for cultivation of vegetables etc.
Sell old unused items to the scrap dealer. This will help get rid of junk and save space. You can also earn some quick money.
Illustration: Uttam Ghosh/Rediff.com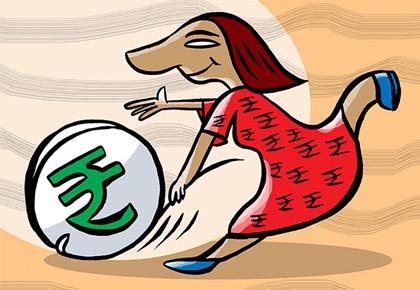 ---
How are you financially preparing for the dark days ahead?
Please share your plans with us at getahead@rediff.co.in. Do share your name, age and profession with us. Please mention MY POST-COVID FINANCIAL PLAN in the subject line.