We asked you, dear readers, to tell us how you are preparing yourself for the dark economic days ahead.
V T Rajan reveals how he cut expenses after his salary was cut by 50%.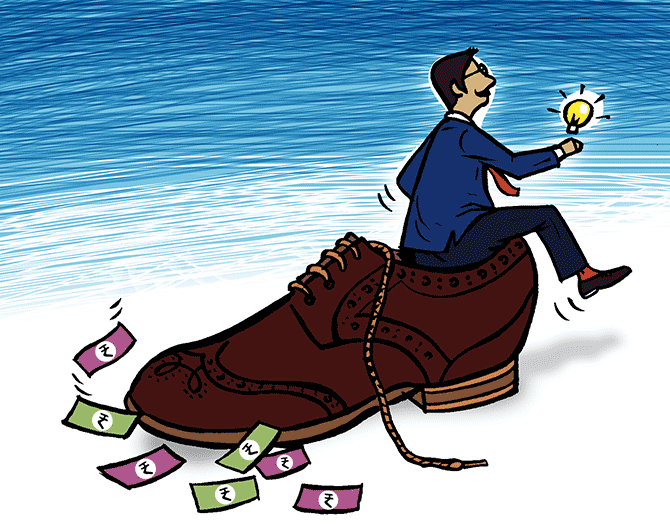 I work as a general manager at a mid-sized engineering company in central Tamil Nadu.
My salary has been cut by 40% to 50% and this is how I am managing:
To save on electricity bill, I requested my children aged 16 and 14 to sleep in the same room with us so that we use only one air conditioner at night.
At the rate of 6 units/day (30 days x Rs 5 per unit), we are able to save Rs 900 per month.
We have reviewed our DTH plans to save Rs 250 per month. We have discontinued channels we rarely view and saved Rs 100 per month.
Earlier we used to buy three newspapers. We have discontinued two of them saving Rs 500 per month.
I have started to grow a beard which has naturally brought my personal grooming cost down by Rs 500.
We've stopped ordering food from outside, cut down on junk food and snacks, saving at least Rs 1,000 per month
I have two two-wheelers. I am planning to sell one so I can save fuel, insurance and maintenance cost which will amount to Rs 4,000 annually.
I have stopped meeting friends and social gatherings, saving Rs 1,500.
To save electricity, I have switched to LED bulbs at home.
We used to have two additional cellular connection. I have surrendered/cancelled them to save Rs 250 per month.
I am also watching my Internet data and using it sparingly.
All non essential, luxury expenses including perfumes, body sprays, scented candles, incense sticks, room fresheners have been either rationed or cut down.
By doing all this, we have managed to save approximately Rs 3,000 to Rs 4,000 a month.
Illustration: Dominic Xavier/Rediff.com
---
How are you financially preparing for the dark days ahead?
Please share your plans with us at getahead@rediff.co.in. Do share your name, age and profession with us. Please mention MY POST-COVID FINANCIAL PLAN in the subject line.