The economy is struggling and companies may soon be forced to cut salaries or let people go.
What are your plans for the dark days ahead?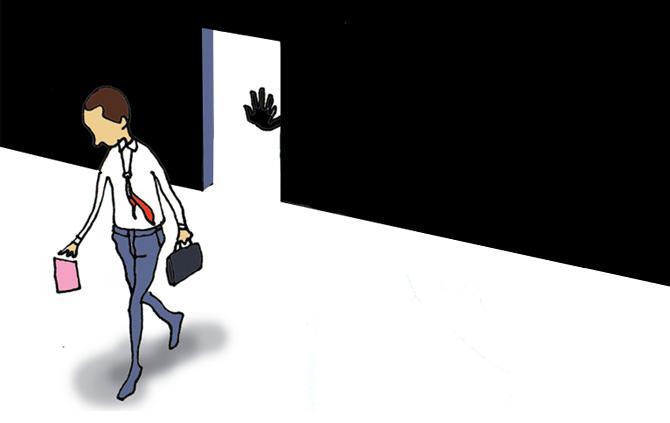 The whispers are in the air.
Frightening. Terrifying.
Of salary delays and salary cuts.
Of downsizing.
Of companies shutting down.
Companies are bleeding and the biggest victims are its employees.
The government may have said that no one should lose their job due to the lockdown, but will that actually hold true in the months come?
As companies struggle to survive, they may be forced to take drastic measures to remain viable.
As an employee, you must be worried.
The daily expenses won't pay themselves.
How are you preparing for the difficult days ahead?
Have you started cutting down on what you are now spending?
How do you plan to tackle your EMI? Or your rent?
Have you trimmed your household budget?
Are you rejigging your investments?
How are you financially preparing for the dark days ahead?
Share your plans with us at getahead@rediff.co.in. Do share your name, age and profession with us. Please mention MY POST-COVID FINANCIAL PLAN in the subject line.
And till the world goes back to normal, stay safe!
Illustration: Dominic Xavier/Rediff.com