Top chefs are sharing comfort food recipes to turn their followers into cooks, says Ranjita Ganesan.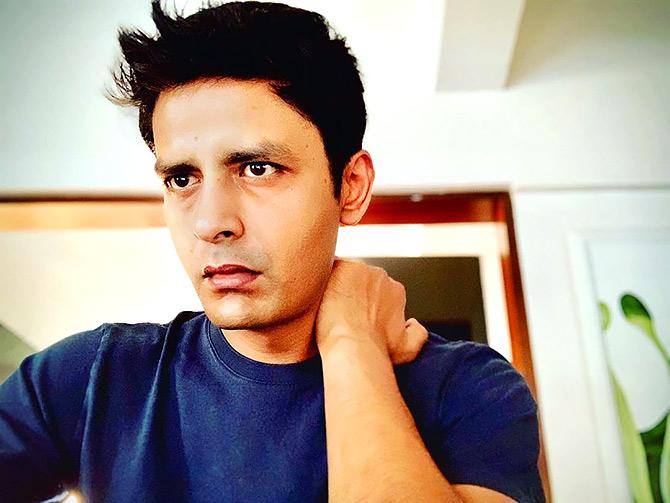 All of the Mangalorean gassi chef Manu Chandra recently made for an Instagram tutorial, which several hundred of his fans shadowed in their home kitchens, was packed up and dispatched to his friends.
The Bengaluru-based founder of Monkey Bar himself eats just once a day.
He was wary about posting anything decadent during weeks of general deprivation in the pandemic, but this coconut-infused curry from the western Indian coast seemed fuss-free enough to be made with whatever meat or vegetables were on hand.
The country's top chefs, in response to requests from followers and to tackle their own work-from-home blues, have been sharing culinary hacks in increasingly casual and honest tones.
Outside of professional domains where precision rules, they are designing forgiving plates of comfort food.
This has involved dipping into nostalgia and returning to basics.
With the shortage of ingredients during this period, chef Ritu Dalmia says she has mastered zero-waste cooking.
Beyond the signature styles of cooking these chefs are known for, the lockdown has given the public glimpses on social media of their personal pantries and individual quirks.
For instance, a cook-along series on Instagram by Thomas Zacharias, executive chef of The Bombay Canteen, reveals his self-deprecating humour and musical preferences.
He urges people to not fuss too much about getting every single ingredient together.
His recipes for Sindhi sai bhaji or Kerala thoran are therefore accommodative of any available produce.
'Authenticity (ugh!) and appropriation of cuisine are highly overrated when compared to the gratefulness for what you have,' he writes. 'Instead focus on the act of cooking itself. Taste, smell, appreciate.'
There is a heightened sense of candidness.
Chef Vinesh Johny, co-founder of Lavonne Academy in Bengaluru, frankly admits to mishaps like burning a batch of walnuts.
He usually does not bake at home but the restrictions on movement have meant he is, after initial resistance to the idea, testing the limits of his modest OTG (oven toaster griller).
Moving away from intricately plated desserts, he now posts about relatively accessible cakes, cookies and breads.
Their efforts have called for new skills like shooting and editing videos.
Chandra's Instagram stories include mock complaints about having to click photos while cooking and cleaning the counters.
But step-by-step images with explicit instructions are crucial, they have realised, because novice cooks lack the learnt intuition of professional cooks or even habitual ones.
"I have discovered that for many people the kitchen was uncharted territory before now.
It was their moms and domestic help who did all the cooking," observes chef Megha Kohli, who has put out 17 recipes so far that are being replicated by some 100 people each time.
Followers diligently send her photos of their results.
Besides inputs and measurements, she reports that they have questions about what equipment to use and which cookbooks to read, even enquiries about careers in food.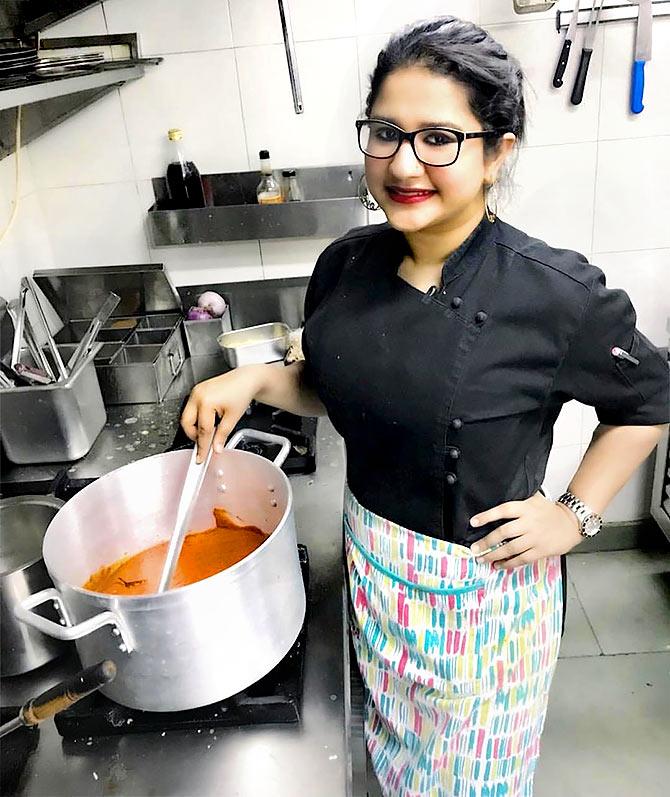 The dishes are vastly different from what she used to cook as head chef of New Delhi's Lavaash by Saby until she left in March this year.
Isolation has allowed her to spend time with family and dissect their heirloom recipes -- such as her mother's special chhole or her grandmother's unique gur brownies.
She had reservations at first about giving away these secrets to strangers online but her mother, who is also her videographer for Instagram, gave her food for thought: "She told me to think of how our recipes will live on in everyone's kitchens."
Gourmet DIY
For two months now, chef Ritu Dalmia has been stuck in Goa, but this week her restaurant Diva in Delhi started home deliveries with a twist.
Rather than cooked food, the kitchen has been dishing out kits bearing precisely measured ingredients for pizzas, salads and desserts with instructions on how to assemble them.
"Our food does not travel too well and does not taste good when reheated unless it is done super quick," says Dalmia. "Also we saw a lot of home cooks, every post was about what people cooked at home, so that's where the idea came from."
The menu can be requested on WhatsApp (9582994095/9810442567) and orders worth a minimum of Rs 1,500 can be placed.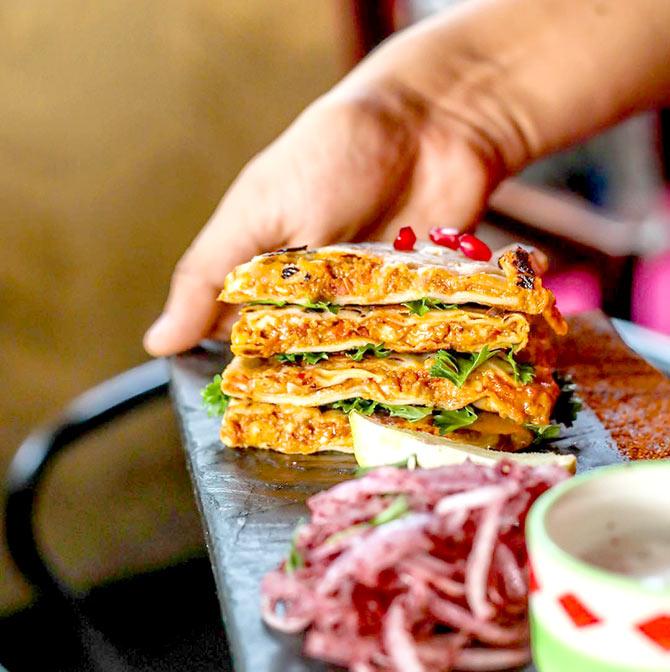 To keep loyal diners and to attract new customers during lockdown, several restaurants are taking the DIY-kit route.
Smoke House Deli has been sending out such boxes in various cities for families to cook its pastas together (order on Zomato, Swiggy or Scootsy).
As people encounter difficulty sourcing ingredients for more ambitious cooking, the interest in thoughtfully packaged kits could increase.
These used to be offered by a handful of startups in the past -- Burgundy Box, Chef's Basket, GetFresh -- but delivery app Swiggy has begun adding recipe kits to its offerings.
Some weeks ago, Ether Atelier Chocolat began selling bake-along kits at Rs 1,500 a pop.
Founder-chef Prateek Bakhtiani came up with recipes for lockdown indulgences such as banana bread or chocolate cake, enhancing them with Ghanaian chocolate chips or smoked Madagascar chocolate.
His intention was "to add complexity to these dishes and get people to appreciate single-origin chocolate".
His Mumbai-based artisanal company has seen enough demand to make the black-and-gold kits available in Bengaluru and Delhi next.
Bakhtiani expects to be sending out boxes well beyond lockdown.
Production: Ashish Narsale/Rediff.com