Automation, artificial intelligence, cryptocurrency and virtual reality would demand more jobs in engineering, data science, marketing, product, and sales to support the innovation in tech across the country.
Professors Kiruba Nagini Raju and Rehani Singhi of ITM Business School, Chennai list some of the hot new careers that will be in demand this year.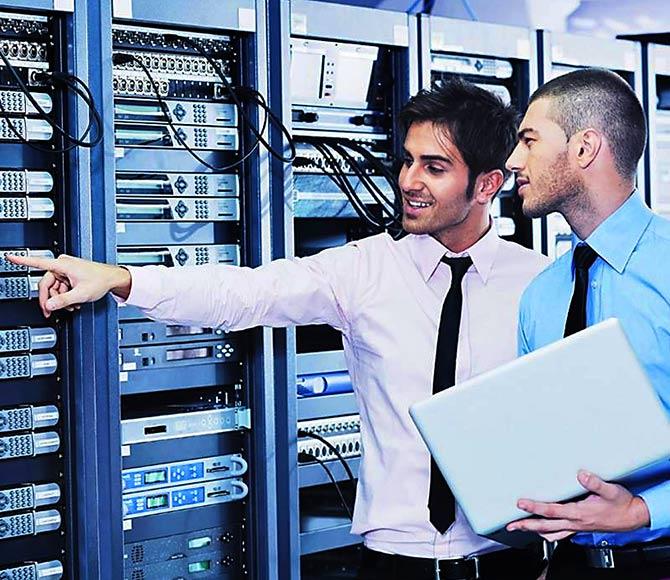 Photograph: Kind courtesy TCS/Instagram
L'envisage the year 2019 to hold something exciting for people with cross pollination of talents and learning.
The decade started with a buzz on Cloud Computing, moved on to Artificial Intelligence, implemented Robotics, and now we are phasing towards Quantum Computing.
Technology is evolving at a rapid pace bringing in changes and progress, rendering the annual predictions goes outdated and sometimes obsolete with unexpected disruptive innovations.
These accelerating technologies throw an importunate solicitation at the multi-disciplinary, cross-disciplinary, multi-functional professionals, for existence, development and survival. So, it is obvious that the employees of the 21st century would be illiterates, if they can't learn, unlearn and relearn, as Alvin Toffler rightly quotes.
With these emerging careers, the demand for job roles pertaining to the field can be seen growing as well.
From automation, artificial intelligence, cryptocurrency, virtual reality would demand more jobs in engineering, data science, marketing, product, and sales to support the innovation in tech across the country.
A steady increase in demand for top-notch workers and classic professionals who are well balanced in both technical and soft skills is the result of employees diversifying across various industries to boost business.
Want to see yourself moving in line with the changing trend?
Here are top six jobs of 2019 that would be the most in demand, irrespective of the core and supporting sectors they would serve.
1. Artificial Intelligence
Artificial Intelligence, popularly known as AI, is slowly fudging into all operational fields of life, right from medicine, law, engineering, manufacturing and management.
Using AI, the organisations are trying to automate the mundane jobs with Intelligent Bots.
The existing workforce will find a new and different platform to work now, if at all they improve their skillset to match them.
AI is definitely the next big thing, as businesses are looking for the best ways in which they can optimise their work while making their day-to-day lives better and productive.
Skills required: Statistical knowledge with computer software and tools including scripting language.
2. Blockchain
Cryptocurrencies like bitcoin is the term most of us would connect to when the name Blockchain is used but there is so much more to it.
Blockchain is a form of security that only lets you add things and not take away to change them.
It blocks the data and makes it secure as changes can't be made.
The word chain is used as a series of data makes it a chain which wouldn't require third-party to validate transactions.
The demand for professionals has been increasing with the tech advancements that are being made.
In fact, according to Techcrunch.com, blockchain is the second fastest growing category of jobs.
It can be highly useful in protecting medical records, assets like real estate and art and improve supply chain.
Skills required: Knowledge of core financial and investment activities, sandwiched with technology and its implementations.
3. Machine Learning
Machine Learning is like a subset of AI and with this computers are programmed to do something they are not programmed to do.
It is a field which has been rapidly increasing, creating a huge demand for skilled professionals.
Data analytics, Data mining, Patter recognition in fact can be better done with the help of Machine Learning apps.
According to LinkedIn Machine Learning ranks among the top emerging jobs and includes developers, researches, and engineers.
This sector would demand Data Scientists, Supervised and Unsupervised Learning Agents, Test and Train Professionals, Database Miners, Algorithm developers and the like.
Skills required: An astonishing knowledge of database, Data cleaning and organizing, RR Studio programming skills, and Python, the open source programming language.
4. Data Analytics
The digital and online presence of any organisation end up creating huge bulk of data, out of which now meaningful information are derived and used for what we term 'Customer oriented Customization', where the customers are given the utmost preference.
Data Analysis found its indispensable presence when it purged deeper into the monetizing aspects of the results derived from it.
The insights impregnated the minds to conceive notions like Affiliate Marketing, Call to Action and the like.
Finding applications in the healthcare industry, gaming, travel, and energy management, positions like data analyst, data visualizer, data designer, etc., drawing an average salary of $60,476 per year according to Glassdoor, are still with a green pasture to job seekers.
Skills required: Statistical knowledge, Software like SPSS, AMOS, SmartPLS, EViews, Lisrel, etc.
5. Robotic Process Automation
RPA is another tech based automation job like artificial intelligence and machine learning.
It uses software to automate businesses like processing transactions, interpreting apps and even replying mails.
Robotic Process Automation is creating jobs by altering the existing jobs and by doing so it's automating the repetitive tasks that people used to do.
Research says that 60 per cent of occupations can be partially automated and 5 per cent totally.
RPA offers opportunities like project manager, developer, business analyst, consultant and many more.
Skills required: Exceptional programming skills, Knowledge in Mechatronics, Embedded systems, and the like.
6. Data Scientist
Every company has the ability to collect, organise and analyse data.
Unlike Data analytics, which stops with the surface level operations of databases and its mining, data science delves deep into software and database designing, designing and implementing algorithms, training and testing data, and help build the intelligent data machines.
The data scientist job is the highest paid job now across the globe, with an average of around $100,000 pa.
Skills required: Machine learning, programming and statistical skills, communication, data intuition and visualisation skills.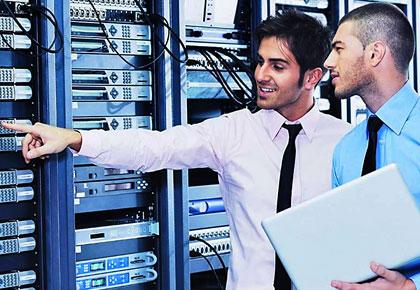 Kiruba Nagini Raju is assistant professor and Rehani Singhi represents PGDM iConnect, ITM Business School, Chennai.