You can earn up to Rs 40 lakhs a year as a full stack developer.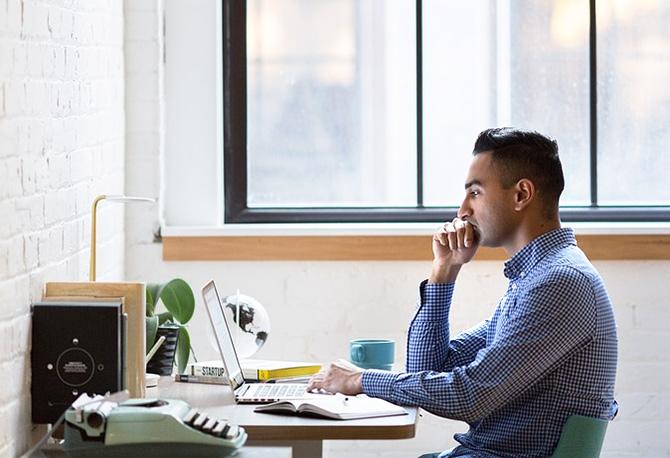 Photograph: Kind courtesy Pixabay.com
There is a 20 per cent growth in demand for 'full stack developers' compared to last year as companies look for multi-skilled professionals, according to a report.
A full stack developer is someone who can work on both the front-end and back-end portions of an application.
The full stack development process involves work with all three layers of development -- presentation layer, business logic layer and the database layer.
While a front-end developer is a programmer who codes and creates the features that are directly accessible by the end user, back-end developers build the core functional logic and operations of the application.
The report by predictive hiring solution provider Belong has revealed full stack developers in India on the front end side are normally skilled in JQuery, HTML5, CSS and Javascript while on the backend stack are familiar with RubyOn Rails, Python, Java or PHP and multiple databases like SQL, MongoDB among others.
Belong co-founder Rishabh Kaul said, "Full stack developers find more relevance in end-to-end product development startups or companies with smaller teams."
"Full stack developers in the product space are paid two times more in comparison to ITES sector. Since they have knowledge and experience in front-end and back-end coding, their insights help large enterprise companies as well," he said.
With companies now moving to leaner teams, the demand for full stack developers has increased by 20 per cent in the last year according to our research, he added.
The talent pool is concentrated in Bangalore, NCR region, Pune and Hyderabad and these four regions make up for 65 per cent of overall talent pool.
While Bangalore constitutes roughly 30 per cent of India's full stack developer pool. A majority of the talent pool is employed by the ITES sector and captives with 4 to 6 years of experience.
The minimum compensation of full stack developers ranges from Rs 10 to 15 lakh per annum in both the ITES and captive sectors, which goes up to Rs 40 lakhs per annum by the time they gain 8 to 20 years of experience, it added.