Tech start-ups will continue to take the lead in bolstering the regional economy, says Murali Talasila.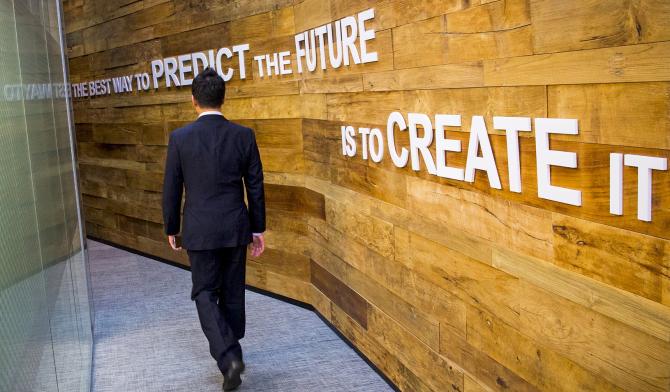 Photograph: Reuters
In 2018, start-ups promised to be the force multiplier that could catapult India to empower more problem solvers.
While customer validation and commercial viability continued to be a challenge, we realised that failure isn't a taboo anymore. It was treated as learning.
While critics may continue to compare us to Silicon Valley and China it is like comparing apples and oranges.
People will complain about how exits are few and far between. Well, we are a complex and nuanced market and things are coming together.
And yet there's Flipkart -- not a flash in the pan. Its acquisition by Walmart is a milestone.
How start-ups will evolve in 2019
Tech start-ups will continue to take the lead in bolstering the regional economy.
We are also likely see an increase in the amount of Indian money that finds its way into the funds that VCs (venture capitalists) are raising.
More players or stakeholders joining the triumphant sector in 2019 especially the APAC (Asia Pacific) regional growth.
As the market size increases, the cost of doing business will be brought down.
India has enough potential to be both producer and consumer, which means that Indian start-ups have a wide range of consumer classes, products and services and business models to choose from.
Missing ingredient
The regulatory framework continues to evolve at its own pace, and in many cases, government regulations are unable to keep up with new innovations and ideas that startups come up with.
In such cases, even as the official machinery works to incorporate new regulations keeping in mind the benefit to society at large and creating an enabling environment for entrepreneurs, the period of limbo in between can be one of the largest challenges that start-ups face. For instance, the tax on angel investments receives much slack from start-ups, investors and ecosystem alike.
What Indian entrepreneurs should do in 2019
Institutionalise innovation in the government by way of bringing a cultural change to promote innovation.
Interventions of different levels to drive adoption – innovation bootcamps, workshops, hackathons, innovation management system.
Introduce accountability by creating new roles, like chief innovation officer, innovation ambassadors across districts and states
Identify the successful models and regions to implement the models for nurturing and fostering rural innovation.
Create a platform to reduce the asymmetry in information availability across the nation.
Make startup-relevant information available in vernacular languages, for example have a Wikipedia for start-ups, in regional languages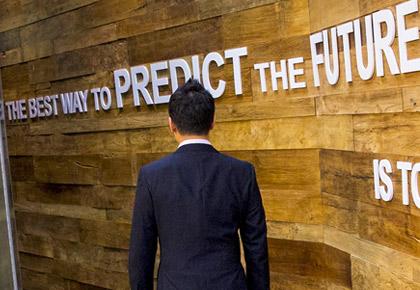 Lead image published only for representational purposes.
The author Murali Talasila is partner and innovation leader, PwC India.