'Here is a love story that every girl desires, but few get to live.'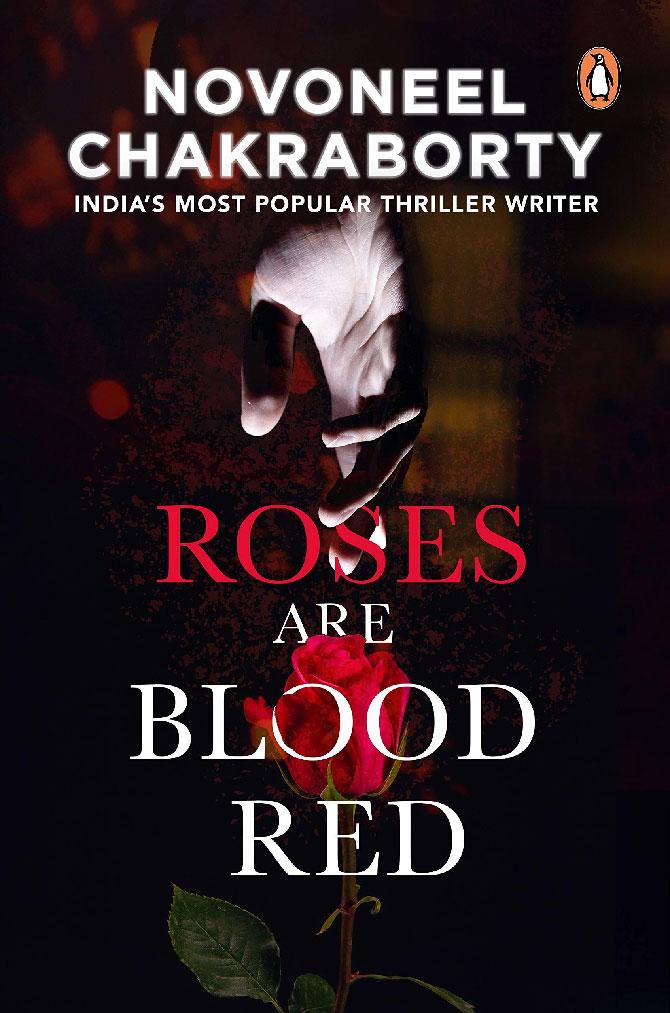 Thriller writer Novoneel Chakraborty's book Roses Are Blood Red is a haunting story of passion and eternal love.
Vanav Thakur is the perfect boyfriend any girl can have. He is caring, respects his woman and is very progressive.
There is nothing chauvinistic about him. He is Mr Right in every sense of the word.
Aarisha Shergill, the protagonist, is lucky to have a man like him in her life, and her parents are in awe of him.
However, Aarisha's life is about to get ripped apart after she discovers a bitter truth.
Is love capable of healing the deep wounds that love itself has created?
Presenting an excerpt from the book for you to read:
---
When Soni came into the room, Aarisha had one question ready for her: can someone's virginity return?
Soni gave her a look, punched something on her phone and then hurled the phone towards her, and herself went inside the washroom.
Aarisha took the phone and noticed the screen was showing Google results for her query.
And one of the links in the results talked about certain hymen reconstruction surgeries. And Vanav was a surgeon. Aarisha's head was reeling. She kept the phone away.
Aarisha skipped her classes, her food and her studies and sat cooped up in the library for hours, thinking, re-thinking, analysing and re-analysing everything she knew or thought she knew.
She minutely examined all the incongruities about her parents, Vanav and her diary.
She concluded that her life had to be divided into two sections -- pre-accident and post-accident.
Pre-accident was probably normal. Post-accident wasn't.
Her amnesia about the pre-accident phase had been triggered by the accident that her parents and Vanav had always referred to as a 'bad' incident.
And now that she had lost faith in her parents as well as Vanav, she decided she needed to determine whether the 'bad' incident was indeed an accident.
She clearly remembered that her mother had told her that the accident had happened in Solan, near her college, while Pragya had mentioned that she had seen police at her place after the incident.
It could only mean that the case had been registered with the local police.
When Vanav telephoned that night, she pretended that everything was just fine except for semester exam pressure. She didn't want him sniffing around until she understood the aberrations about her past.
Vanav called Samiha after he was done with the last surgery of the day in the command hospital in Lucknow. It took Samiha by surprise because they rarely talked on the phone.
'Captain, all good?' she asked.
'I don't think so.' He sounded lost which was unlike him.
'What happened?' She never asked him direct questions but this time she couldn't help herself. There was something he wanted to talk about.
'She knows my parents are alive but still hasn't told me about it.'
'How did she find out?' She was slightly shocked.
'Doesn't matter. The fact that she knows and didn't mention it to me tells me she knows I'm a liar.'
'Does she know why you lied?'
'At least now she is pretending. Do you think she will be with me if she knows the truth?'
'So, what do you have in mind?'
'What do you do when you know your most feared nightmare is about to come true?'
'You take some action to avoid it.'
'Not when the person who is going to make those nightmares true for you is the one you love.'
'What are you hinting at, captain?'
'I tried my best to live a dream with her. I did to an extent. But now if I must live the nightmare, I'll do that as well. For her.'
There was silence after which Vanav spoke, 'If she understands I'm a liar, if she gets to the truth, she isn't going to hate me, right?' His voice was choked.
'Captain, she will never be able to hate you if she understands the reason behind all this.'
After a moment's silence, Vanav ended the call, saying, 'I hope.'
The next week, without a scrap of compunction, Aarisha lied to her parents and Vanav that she had joined a group of girls on a trek to Triund, and then made her way to Solan.
When Vanav did a bit of digging around, using his contacts in the railways to cross-check, Aarisha's story tallied: there was a group of girls who were to travel to New Delhi from Udaipur in the Mewar Express and one of them was Aarisha Shergill.
He asked about the hotel into which Aarisha was booked into and then telephoned the hotel in Dharamshala to double check the number of girls checking-in and once again she was included in the number. However, while her friends had set off on their trek to Triund, Aarisha had hired a cab to Solan.
As soon as she arrived at Solan, Aarisha hurried to the police station and asked for the FIR details about an accident case in the name of Aarisha Shergill.
She gave them the date of the accident indicated in her diary.
However, although they looked high and low for it, they found no FIR in the name of Aarisha Shergill; furthermore, they could find nothing on their logs on the date that she provided although they helpfully increased the range and checked other dates within two months preceding and following the indicated date.
When she told them she lived in Tosh, they suggested that perhaps the Kullu police station would be able to help her out.
Aarisha returned to the hotel in Dharamshala. A day later, she travelled to Kullu, this time with Soni.
She introduced herself to the policeman at the desk and furnished him with the date of the accident.
The corrupt police officer had to be bribed into doing a search.
After half an hour of poring through the records, he told her that there was one FIR lodged in the name of Aarisha Shergill.
The date was the same as mentioned in her diary. But it wasn't an accident case. It was a rape and molestation case.
---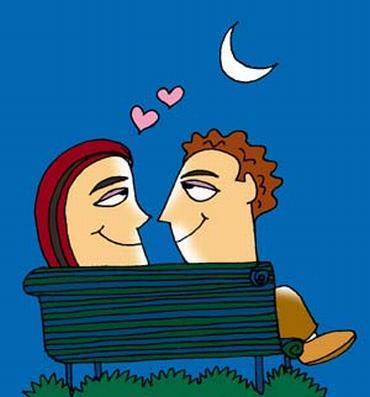 Lead illustration by Uttam Ghosh/Rediff.com used for representational purpose.
---
Excerpted from Roses Are Blood Red by Novoneel Chakraborty, with kind permission of the publishers, Penguin Random House India.