Many people only think of reaching orgasm during sex, says Gaurav Gupta.
Thinking about it all the time disrupts the area of the brain responsible for orgasm. Instead, focus on your partner and their feelings.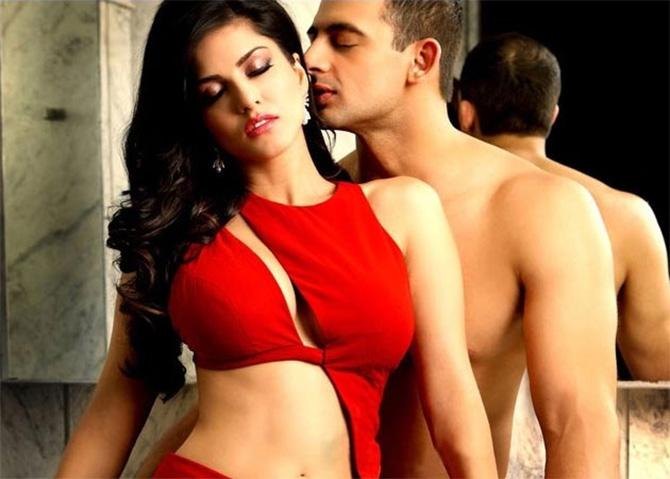 Whether it is a one-night stand, a fling or a long-term relationship, good sex is a necessity, not an option.
Let's face it, no matter how good men think they are in bed, there is always room for improvement.
Gentlemen, here are tips tailored for you that will help you improve your bedroom performance and your partner's pleasure.
What does 'being efficient' in bed really mean?
Some people think that sex is a kind of competition. In fact, during their sexual intercourse, some make great efforts to last as long as possible, while others force themselves to reach orgasm as quickly as possible. Well, sex is not a race and you obviously don't want to finish first (unless you are still active and help your partner finish).
Sex is a meeting between two people who want to have a good time, share intimate and pleasant moments for an evening or a lifetime.
You will not be able to directly guess what the other likes. It is over time that you get to know yourself.
The main thing is that you have a good time together in complicity and respect. Being efficient in bed, therefore, means knowing how to satisfy your sexual partner.
According to various scientific studies and sex experts, there are many other ways than having sex daily or trying new positions to enhance your performance in bed. More surprisingly, many of them happen outside the duvet.
Here are some tips to enhance your sexual performance:
1. Know your partner
Sex is not a one-way relationship.
You must pay very close attention to the wishes of your partner. This is what can help you make the most of the moment.
It is necessary to listen to the body of the other and to make sure that the pleasure is shared. Women care more about the moments spent together than your size and how long you last.
Listen to your partner and their fantasies or likings without judgement or interruption.
By learning to satisfy the desires of your partner, you will, without realising it, give your best performance night after night.
The emotional connection you establish can lead to greater complicity between the sheets.
2. Talk openly
Stress and fatigue are the main factors that prevent you from having a good erection and reaching an orgasm.
So, it is important to discuss your fears in bed with your partner, which will also strengthen your relationship.
3. Do not think about orgasm constantly
Many people only think of reaching orgasm during sex.
Thinking about it all the time disrupts the area of the brain responsible for orgasm. Instead, focus on your partner and their feelings.
The urge to please her can delay orgasm. In addition, focus on the preliminaries and take the time to spice up your act by changing positions often.
4. Practice physical exercises
Physical activities play an important role in blood circulation.
It is not necessarily a question of becoming a great sportsman, but practicing a sport regularly for at least 30 minutes daily can be a good start.
You can begin with a simple jog.
Physical activity improves blood circulation which has a good impact on your sexual performance.
Men in particular can practice kegel exercises to achieve better erection and last longer.
5. Take care of your body
Good sexual health comes first and foremost from good physical health.
Obesity or overweight adds to the complications. In fact, overweight men are more prone to erectile dysfunction.
Eat foods rich in vitamins, minerals and omega 3 fatty acids. For example, you can eat seafood, raw vegetables that can improve your sexual health, and fruits like watermelon, papaya, mango and dates that boost libido.
You can also consume aphrodisiacs such as dark chocolate, vanilla, saffron, ginger, asparagus. However, if you have tried natural methods to no avail, turn to supplements that help enhance sexual performance.
---
Gaurav Gupta is co-founder,Misters.in, a wellness brand that addresses men's health issues, including sexual health. He can be contacted on ga@rediff-inc.com.
---