In Sara Naveed's latest fiction, Amal and Qais will discover their love for each other. But there's a disturbing secret that may also tear them apart.
Have you read the book yet?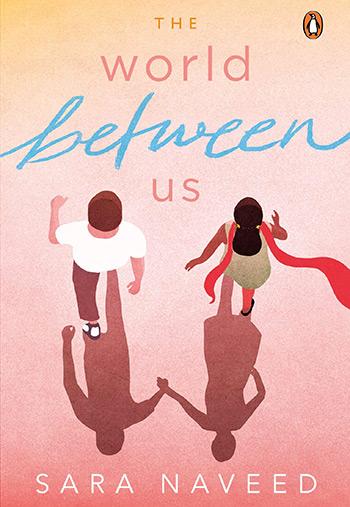 Lahore-based author Sara Naveed's latest book is a romantic fiction with a dark surprise.
In The World Between Us, Sara tells the story of Amal, a widower who has lost her husband and finds love in her Tinder match and boss Qais Ahmed.
Qais Ahmed is everything she never wants to be: narcissistic, manipulative and arrogant.
Despite her relentless efforts, Amal is unable to resist his charm and wit and is drawn to him once she gets to know the real him.
She soon discovers that Qais isn't just a part of her professional life but has a deep connection to a past she is trying to forget.
Will this disturbing secret tear them apart or bind them together forever?
Presenting an excerpt from the book for you to read:
---
Qais was now always on my mind. Even though I was working on an assignment, my thoughts kept drifting back to him.
I never thought I could be drawn to anyone again after breaking my heart over Haider, but the truth was, I was getting hopelessly attracted to Qais, against my better judgement and despite keeping a distance from him.
I was developing feelings for him without feeling guilty about it at all.
Sabeeka watched me key in the same line repeatedly into my programme as I worked on autopilot in an absent-minded reverie. She wheeled her chair sideways and put a gentle hand on my shoulder. I stopped daydreaming and returned to the present.
'Amal, what's up? Are you okay?' she asked.
'Yes, I'm fine.'
'How was your lunch date with Qais on Saturday?'
My heart fluttered with happiness just at the mention of his name. 'It went . . . good.'
'Just good?'
'Yes . . . what are you trying to ask?'
'What are you trying to hide?' she asked.
My face flushed. 'Nothing.'
'I can feel something, Amal. I can feel something's changed with you. Tell me what happened. Tell me what's on your mind?'
'Qais . . .' I whispered.
'What?' she whispered back, looking shocked.
I covered my face with my hands, embarrassed.
'Amal?' I heard Sabeeka's voice.
'Sabeeka, ever since I've met him . . . spent time with him . . . known him . . . I think . . . I think I may have started liking him more than I should.' Slowly, I uncovered my face and looked at her. 'I don't know how it happened, but it has . . . I couldn't stop myself.'
'Do you even know what you're saying? Is it true? Are you sure?' Sabeeka's questions came out in a rush, one after the other. She placed a hand on mine.
'I tried my best to not like him, and I was sure I wouldn't because he is completely antithetical to me. He is not my type or even close to the kind of man I could like, but I've lost my heart to him and I'm feeling so helpless about it,' I leaned back in my chair, feeling upset.
'Oh, dear . . .' she squeezed my hand reassuringly.
'I feel something for Qais, an emotion I haven't felt for anyone in a long while . . . especially after Haider . . . I . . . I . . .' my voice faltered. 'I don't even know what I'm saying . . . am I being unfaithful to Haider? . . . to the feelings that are rightfully his . . . to his love . . . I know all of this is wrong . . . it shouldn't be happening . . . between Qais and me . . . But even though it's wrong, why does it feel so right? Why? This is so overwhelming, Sabeeka. Please tell me what to do. I'm so confused,' I sighed, my shoulders drooping.
'Amal, what you feel for Qais is merely attraction. It's normal to get attracted to your colleagues,' she said with a shrug. I considered her words again.
'I didn't know that "attraction" could feel so real.'
'Did you feel the same way for Haider?'
'I'm ashamed to say this, but this feels much stronger . . .'
'You shouldn't be ashamed to admit your feelings for someone. It's not wrong to like someone, Amal.'
'I don't know . . . I never thought I'd be able to feel anything for anyone other than Haider, but I do and it feels strange, yet so empowering . . .'
'Why don't you tell him?'
'Tell him what?'
'Tell him about your feelings.'
I stared back at her, speechless. 'What?'
'Why don't you see if he has the same feelings for you?'
'What if he doesn't? I don't think he could ever get attracted to a person like me.'
'Why, what's wrong with you? You're absolutely fine.'
'Our backgrounds differ, Sabeeka. We are not in the same league.'
'Love doesn't belong to any "league", darling. Love is in a league of its own,' she smiled at me. I looked down at my hands. 'Find out what he feels for you and then see what happens.' I looked up at her, feeling miserable. 'You need to be brave, Amal. Find out where this goes.'
Pursing my lips, I nodded at her. Holding my cup of tea in one hand and cell phone in the other, I turned around and before I knew it, I bumped into Qais.
'Oh, I'm so sorry,' I said, my cheeks turning red.
'It's okay. I'm glad the tea didn't spill on my shirt.' I nodded at him apologetically. 'Amal . . . I wanted to . . . I wanted to ask you something . . .' he said, his voice low.
'Ask me what?' I asked, breathless.
'Are you free at 2 p.m. tomorrow?'
'Um, why?'
'I need to take you out for lunch.'
'What?' I was shocked.
'Yes,' he said, pursing his lips. 'Please say yes.'
'But . . .'
'Please . . .' he scrunched his eyes pleadingly.
'Okay . . .' I nodded.
'Great. See you tomorrow then.' He smiled and left.
Perhaps he wanted to tell me something. Perhaps this was my opportunity to ask him how he felt about me. But I would wait and let him speak first. I was curious to know what he wanted to tell me.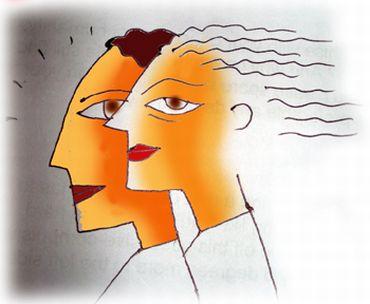 Lead illustration by Dominic Xavier/Rediff.com used for representational purposes only.
---
Excerpted from The World Between Usby Sara Naveed, with the kind permission of the publishers, Penguin Random House India.
---