How do you decide if you should take up a new job in these difficult times? HR guru Mayank Rautela has some tips that could help you decide.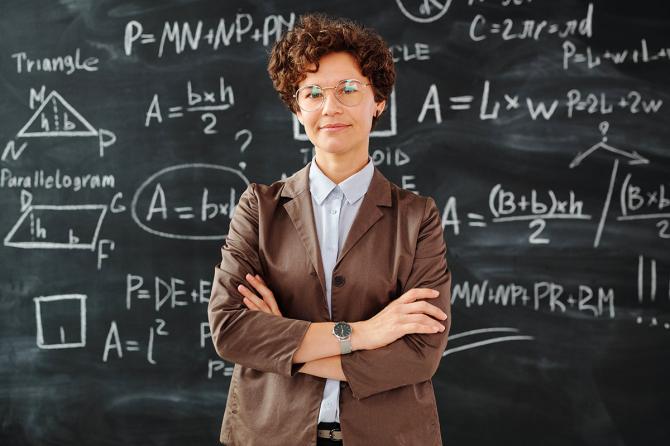 Dear reader, are you just starting out in your career and want to know the right steps you need to take?
Not sure how to prepare for your first interview? Or your first online interview?
Struggling with office politics? Or with working from home?
Have a bad boss? Or a colleague who is undermining you?
Nobody seems to listen to you at meetings?
Have you hit a dead-end at work and see no way out?
Please send in your concerns to our HR guru Mayank Rautela at getahead@rediff.co.in. (Subject: Mayank, can you help?).
Hi Mayank,
I am facing a dilemma. I have to choose between two job options -- the existing one and the new offer which I got some 15 days back.
Currently, I am in the teaching field in a coaching institute which is in my native place where I live with parents (they don't want to move to a new place and I need to see them).
I have another job offer in a metropolitan city which is very far from my native place (2,000 km). Though it is in a reputed institute, it is for the same teaching position.
Now, I am confused as to whether I should continue in my present job or take up the new job.
I love teaching and both jobs offer almost same salary and same position. But the opportunity for growth is better in the new company.
At the same time, I don't want leave my parents and they don't want shift with me to the new place.
I am totally confused, please help me to decide.
Thanks
Geetu
Hi Geetu.
I think these specific inputs will help you take the right decision:
1. Many professionals are moving from metros to smaller towns for better quality of life.
2. Time with parents is invaluable.
3. Changing your job in these uncertain times is not advisable unless you are getting a dream job.
Your current roles seem to give you job satisfaction, market competitive salary and, above all, quality time with your family.
I would suggest that you make the most of it and continue with your current role.
Dear Mayank,
I would like to know if there are companies hiring people with problems like ADD, OCD etc in Delhi /NCR.
How do I find out more about this?
Regards
Job hunter
Hi.
I am not aware of specific companies that are hiring such candidates.
However, you can search on job sites and on LinkedIn.
There are companies that hire differently-abled individuals under their diversity and inclusion programme.
Hi Mayank,
I was going through this article Struggling with your career? and it prompted me to write this email.
I am Kalpesh Desai, aged 45, working with an MNC as project manager in Mumbai.
I feel I have reached a kind of dead-end and am unable to crack that due to office politics, coupled with my inability to say 'Yes boss' everywhere and my poor marketing skills as far as my own work is concerned.
I am bad at speaking lies and I am process oriented. This just adds to my woes.
I feel I end up being used without getting recognised.
Changing jobs seems to be easy option but does not guarantee a better situation in future jobs. Kindly share insights on how to come out of this.
Warm regards,
Kalpesh Desai
Dear Kalpesh,
Many of us face this situation in this stage of our careers.
It's something I have faced as well.
I can share what I have learnt from my experience; I hope it will help you.
1. Reinvent yourself. Upgrade your competencies; take up some courses in your field from a reputed institute.
2. Set clear goals and expectations with your manager. You don't have to be a 'yes man', but you must be aligned with the goals of your manager and the organisation at large.
3. Have a career discussion with your manager. Clearly express what you are looking for in your career and what help you need from the management.
4. Move out of your core area of functioning. For example, you could move from project management to analytics, strategy or even sales.
5. Ensure that you have a good financial plan to secure the future of your family.
Dear Mayank,
I am looking for a job change and this is first time I will be doing so in my career.
I have spent four years in sales and marketing in my company.
I have sent out some applications and have got some positive responses.
Other than salary, what are the things that I should keep in mind before deciding to accept a job?
Ravi Khanna
Dear Ravi,
I would advise you to continue with your current organisation as changing a job in these economic times is not advisable.
The pandemic situation has re-erupted and it is best to hold on to your job.
In case you do decide to change, the salary is just the starting point.
You should look at stability of the company and the job profile.
Do research the history of the company and the manager you will report to.
A company's core value and sound business model is very critical to your success as well.
Dear Mayank,
My name is Dinesh Kumar, age 38.
I am working as an EHS coordinator (in the environment health and safety department) in a corporate office in Noida since the last 15 years.
But since the last three years, management has given extra work of the quality dept.
I am coordinating with approx 300 site safety and quality engineers (admin role), managing the safety store at the Noida office (safety uniform, personal protective equipment, safety promotional material, etc), managing the upkeep of documentation part of ISO 14001 and OHSAS 18001, distribution of safety uniform kit to sites approx 600 persons, MIS of safety reports, etc.
I am feeling overloaded and stressed and not interested in my job.
I am giving 100 per cent in my job but work not completed always.
Please advise me on how I can control my stress at the workplace and find a new job.
Dinesh Kumar
Dear Dinesh,
I understand you are overloaded, like many people in the corporate world.
The first step to streamline your work is to clearly list down the tasks that you do and how much time it takes.
Then sit with your manager and explain to him the support you want from the management in terms of resources like manpower, online system, etc.
You are a valuable resource and if you can systematically explain the situation, then I am sure you will be heard and allocated resources to optimally carry out the critical tasks related to ESH of your organisation.
Many of the ESH activities are legal requirements, so the company will definitely support you.
---
Mayank Rautela is the chief human resources officer at Care Hospitals.
He is a management graduate from the Symbiosis Institute of Management Studies and holds a master's degree in labour laws from Pune University.
He has over two decades of experience in the field of general management, strategic human resources, global mergers and integrations and change management.
He has held various leadership positions across marquee companies, including the Piramal Group, the Tata Group and multinational healthcare organisations like CR Bard and Becton & Dickinson.
Please send in your workplace concerns to Mayank Rautela at getahead@rediff.co.in. (Subject: Mayank, can you help?), along with your name, age, where you work (eg, Mumbai, Lucknow, Agartala) and job profile. Do let us know if you wish to keep your question anonymous.
Please Note: This is not a recruitment service. This column is an advisory.