Mayank Rautela distils his 20-odd years of experience in human resources management to tell you how you can ace in your career.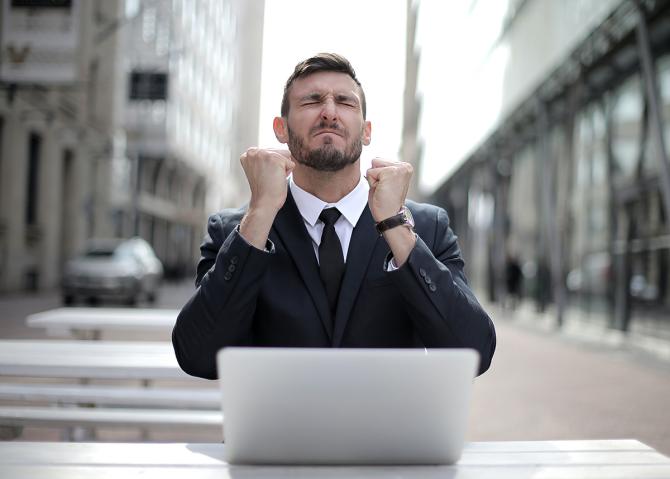 Change, they say, is the only constant. And, in today's competitive corporate world, which has been roiled by COVID-19, it is the only thumb rule you can depend on.
In the two decades that I have spent in the corporate sector, there are some lessons I have learnt.
It's something I call the PSPG mantra. It will help you Plan, Select, Perform and Grow in your chosen career.
Plan and Select
The plan, ideally, starts when you choose your education specialisation.
My advice to any youngster would be to select a field that you love and are excited to devote your working life to. Your interests and natural talent can help guide you in that direction. Speak to your parents, their friends and, if you can, professionals in the field.
Then aim at getting the best possible education in that field.
After you start your education in the area where your passion lies, build core competencies in that field and explore all career opportunities.
Research about companies that hire for your skill set and build connect with influential professionals through social media and other networks.
Perform and Excel
Once you have the right competencies, aim to join a company that is known to value its employees, has a strong business performance and robust growth plans.
Landing in your 'dream' job is only the beginning of your journey in the corporate world. Focus on these aspects so that you can excel and make your mark:
1. Give it your best every day as each day will bring with it new and exciting challenges.
2. Have clearly defined goals and, remember, what you believe is your role may not be what is expected from you.
3. You are now part of a company and not alone, so collaborate and contribute to the larger cause.
4. Only if the company does well will your job be relevant, so always be a positive brand ambassador for the company.
5. Have patience; after all, Rome wasn't built in a day!
If you love what you do and are working with the right company and manager, stick on and your career will move in the right direction.
There will always be external opportunities, but you will need to 'restart' in a new company.
Continuous Growth
Here's how you can ensure that happens:
It is a maze
Career paths in a corporate set up are not a vertical straight line, but a maze. You must learn to navigate by continuously moving across roles and taking up new assignments.
Unlearn and Learn
With continuous changes in the business environment and technological enhancements, the skill sets required for a job also evolve. This means you will need to keep updating and upgrading.
So continuously learn on the job. Read. Take online courses and certification programmes.
Bottom line: Keep yourself updated, constantly.
Networking
At the end of the day we work with people, so it is critical that you stay connected with professionals with whom you have a good working relationship. That's how you will build a 'web of influence'.
Safety Net
I want to underline the importance of life lessons beyond your corporate career.
Corporate jobs are not like government jobs and have a fair bit of uncertainty, so you need to build a 'safety net'.
Keep honing your childhood dreams and hobbies; you never know when you may need to plunge into it as a full-time career.
One of my MBA batch mates is a tennis coach, another a wildlife photographer and yet another a cricket umpire.
Financial Planning
Start saving from the day you begin earning.
I can't emphasise the power of 'compounding' wealth.
While you make your other investments, also invest in assets like real estate that can generate passive income.
I hope you found the inputs relevant and can pick up a point or two as your pillars towards building your career. Here's wishing all of you the very best.
---
Dear reader, are you just starting out in your career and want to know the right steps you need to take?
Not sure how to prepare for your first interview? Or your first online interview?
Struggling with office politics? Or with working from home?
Have a bad boss? Or a colleague who is undermining you?
Nobody seems to listen to you at meetings?
Did you hit a dead-end at work and see no way out?
Send in your concerns to our HR guru, Mayank Rautela at getahead@rediff.co.in. (Subject: Mayank, can you help?), along with your name, age, where you work (eg, Mumbai, Lucknow, Agartala) and job profile.
---
Mayank Rautela is the chief human resources officer at Care Hospitals.
He is a management graduate from the Symbiosis Institute of Management Studies and holds a master's degree in labour laws from Pune University.
He has over two decades of experience in the field of general management, strategic human resources, global mergers and integrations and change management.
He has held various leadership positions across marquee companies, including the Piramal Group, the Tata Group and multinational healthcare organisations like CR Bard and Becton & Dickinson.