Eating less than your normal calorie requirements is generally the prime cause of weight loss, says Komal Jethmalani.
Dear readers, are you worried about your health as we battle COVID-19?
Concerned about what you and your family are eating as you cope with staying indoors?
Struggling with weight gain?
Or are you facing other heath issues like diabetes, blood pressure, joint pain or heart problems?
Please mail your questions to Nutritionist Komal Jethmalani for her advice.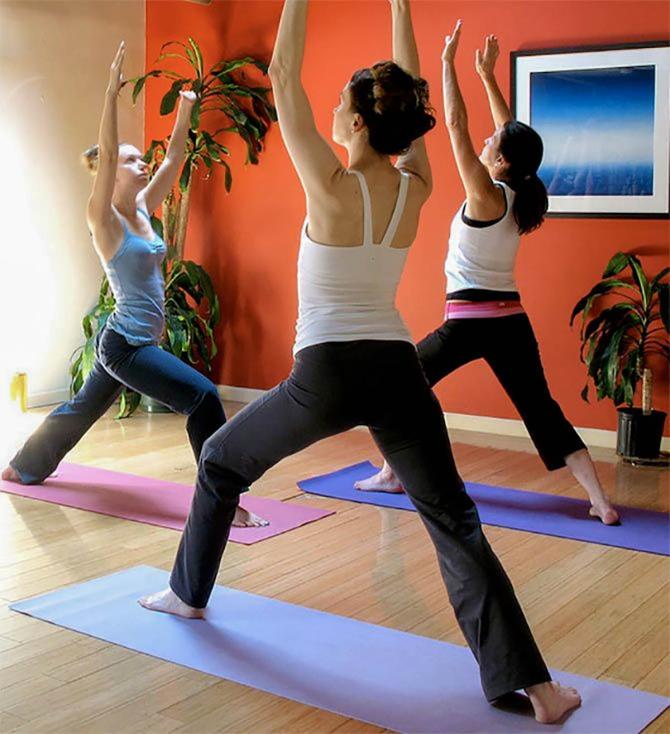 Hi Komal,
I am WFH on laptop 8-10 hrs daily. I am 38 years old, 175 cm height, 74 kg weight, medium build.
Concern: Stiff belly fat gradually inching up since a few years.
Past issues: I had high uric acid issues (highest below 8) and certain back/neck problems. Am ok now with protein consumption control, 40 min targeted exercise 3-4 times a week and daily 2 km walk/jog.
My food intake is paratha+milk in morning usually, 3 chapatis with vegetable+curd/dal in lunch and 2 chapatis+veg in dinner with milk late night.
Please advise diet/exercise for a leaner body and flat tummy.
Ashu Gupta
With WFH scenarios adding to a lack of physical activity, our metabolic rates are drastically reduced.
This increases the fat percentage in our body and gives that belly fat which we all unwillingly but gradually grow!
Muscle toning and weight exercises are ideal for reducing tummy fat.
A diet which is balanced, meets all nutrient requirements and focuses on low fat, low carb foods will work effectively for fat loss.
Include more foods containing fibre like green vegetables, lentils, fruits, whole grain cereals and have small frequent meals.
Hi Komal
I am 35 years old.
I have not paid any specific attention to either my diet/nutrition or exercise till now.
I want to start and I want my wife, 30 years, and son, 10 years, to start too.
How would you suggest this family of beginners starts?
Amit Khanna
Glad to know that you have started your journey towards fitness.
It is never late to begin. But once you have decided, then remain focused.
The food we consume in an Indian setting is generally a family meal. So changes in dietary habits will affect all the family members.
Start with refraining from binge eating.
Avoid all high fat and sugar foods, fruit juices, alcohol, packaged foods etc.
Concentrate on incorporating healthy foods in the family diet like fruits and vegetables, whole grain cereals, lentils and healthy fats.
In addition, increase physical activities.
Go for walks/jogging or any sports activities.
You can do some stretch or strengthening exercises as well.
Dear Komal
I am worried about my 20 years old son.
He used to be overweight but after the lockdown he has lost lot of weight.
He has reduced eating and is exercising.
I was happy to see him become fit but now I am afraid he is being too extreme and has become bony.
He does not want to see a doctor.
How can I help him?
Karuna Samtani
Eating less than your normal calorie requirements and being deficient in macro nutrients is generally the prime cause of weight loss.
Your son probably needs counselling about the nutrient requirements for good health and appearance myths.
Get his physical examination done as well.
I suggest that you get him involved in family discussions on the same issue and consult his friends about any other reason for this attitude.
He needs to build his muscle mass and lose fat percentage.
Muscles can only develop if they are given sufficient fuel.
Educate him on the ethics of fitness.
Hi Komal
Both my parents are heart patients.
My father, who is 80 years old, had heart surgery last year.
My mother, who is 76, had angioplasty in January.
They live with me.
How can I best take care of them? Both are stubborn about the traditional oily cooking.
Ravikant Bhimani
'Old is Gold' is a very famous adage which I believe in!
Older generations had a good sense of healthy cooking.
They generally cooked in ghee, which is a healthy fat containing saturated fatty acids.
But ghee must be consumed in small quantities.
There is nothing wrong with their cooking habits and beliefs. It is just that they find it difficult to adapt to the current trends at times.
You need to incorporate changes in their lifestyle in a subtle manner.
Make their food in healthy although minimal fat.
Give them lots of fruits and vegetables, dal and whole grain cereals which they are fond of.
Small frequent feeds, good water intake, proper sleep are all requisites of a healthy lifestyle.
Take them for a short walk and keep them happy!
Dear Komal
I am 32 and I have diabetes.
I am 5.5 feet tall and 75 kilos.
I love sweets and can't live without eating something sweet twice a day.
How can I eat sweets and still take care of my health?
Kavita Bhaskar
Diabetes means control over simple carbohydrates which is primarily sugar.
You must understand that if carbs intake is not in control, your blood sugar levels will shoot up and can cause severe complications.
If you must have sweets, have healthy sugars from dates, fruits, jaggery, dry fruits, nuts, etc, but in small portion sizes.
Exercise regularly and boost your metabolism with a balanced diet having good fibre and complex carb content.
Sleep well and be focused on improving your health.
---
Komal Jethamalani is a dietician with over 25 years of experience in food, nutrition and dietetics, with an MSc in food science and nutrition.
She is a certified diabetes educator and lifestyle coach, specialising in diabetic, cardiovascular, weight loss and various therapeutic diets.
And she will try and help you achieve your dietary and fitness goals through healthy lifestyle changes.
Do share your complete health details including age, weight, height and health issues if any.
Write to getahead@rediff.co.in (Subject: Ask Komal), along with your name. You are most welcome to share your photograph as well.
This column is an advisory. Please do consult your doctor as well.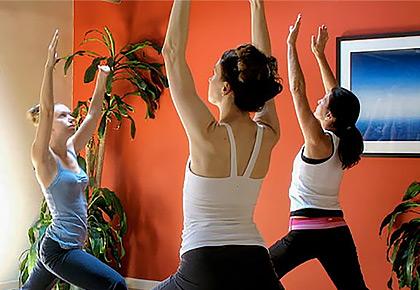 ---
Disclaimer: All content and media herein is written and published online for informational purposes only. It is not a substitute for professional medical advice. It should not be relied on as your only source for advice.
Please always seek the guidance of your doctor or a qualified health professional with any questions you may have regarding your health or a medical condition. Do not ever disregard the advice of a medical professional, or delay in seeking it because of something you have read herein.
If you believe you may have a medical or mental health emergency, please call your doctor, go to the nearest hospital, or call emergency services or emergency helplines immediately. If you choose to rely on any information provided herein, you do so solely at your own risk.
Opinions expressed herein cannot necessarily provide advice to fit the exact specifics of the issues of the person requesting advice.
---