Lack of physical exercise lowers the body's lean mass, reduces the metabolic rate and causes increase in fat percentage, warns Komal Jethmalani.
Dear readers, are you worried about your health as we battle COVID-19?
Concerned about what you and your family are eating as you cope with staying indoors?
Struggling with weight gain?
Or are you facing other heath issues like diabetes, blood pressure, joint pain or heart problems?
Please mail your questions to Nutritionist Komal Jethmalani for her advice.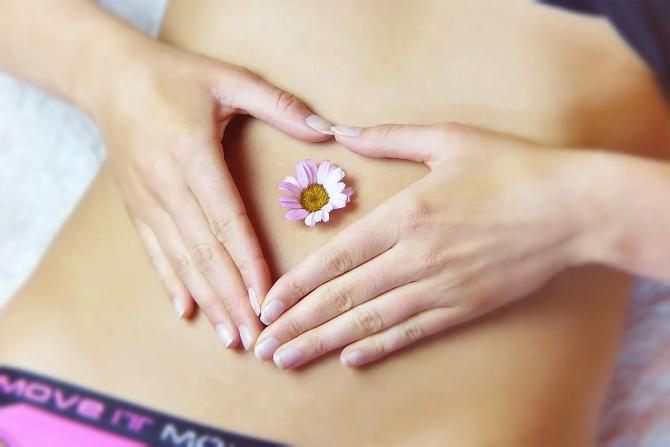 Hello Komal
My age: 54 years, height 5'5", weight 50 kg.
What I eat… Breakfast: Brown bread with tea and some milk, sometime egg.
Lunch and dinner: 3 chapatis, veg, dal rice. Twice in a week, non-veg.
My main concern is I am getting slim, how to put on some weight? People who see me after months are surprised and say that I have reduced a lot.
My personal nature is: I keep thinking of anything bad that happened to me, can't give up. It builds stress.
Thanks & regards
Najmul Abbas
Your profile indicates that you are severely underweight.
Has this been your weight for a long time?
If you have recently lost weight, we need to identify the causative factors before deciding on the treatment.
Loss of weight could be due to various reasons. Stress, unbalanced diet, excessive activity, body type with high metabolic rate, certain physiologic conditions or medical reasons, etc, could be some of the reasons.
Based on your dietary recall, you are consuming a normal diet, although it may be deficient in proteins.
Include high protein foods in your diet in every meal.
Incorporate strength training exercises to increase muscle mass.
Physical and mental rest is the key to slowing down high metabolic rates.
You can undergo a thorough physical examination and find out the underlying cause before embarking on the mode of weight gain.
Hi Komal
Myself Mukesh. My height is around 5.5 and weight is 70 kg.
But problem is my belly fat, I want to reduce it as my job is sitting only for 8-9 hours (on PC).
I used to walk half an hour in the morning, apart from light exercise for 15-20 minutes.
Could you please suggest advice to reduce my belly fat, any more exercise or diet?
Mukesh Kumar
With WFH in recent times, activities have reduced.
Lack of physical exercise lowers the lean mass in the body, reduces the metabolic rate and thereby causes increase in fat percentage.
The most visible build-up of excess fat under the skin, cellulite, is evident as belly fat, which is very commonly seen in the Indian adult who does minimal exercise.
Aim for a workout routine of aerobic and strength training exercises.
Aerobic exercises like walking, jogging, sports activities, etc, help burn fat and strength exercises build muscle and overall skin elasticity.
Make it a point to stretch in between work hours.
Avoid binge eating.
Dear Komal,
I am a 31-year-old working professional.
I am 170 cm tall.
I am skinny.
Can you suggest some weight gaining measures?
I am a vegetarian and would like to get some suggestions.
With best regards,
Karan
An ectomorph tends to be thin and struggles to gain weight.
You may have this body type wherein you may be typically skinny and have a light build, with small joints and lean muscle.
You may have fast metabolism and so may need a huge amount of calories to put on weight.
Workouts should be short and intense, focusing on big muscle groups.
Less aerobic activities should be your goal.
Supplements may be necessary to support the workout and muscle build up.
Since you are a vegetarian, aim at acquiring good protein combinations from plant foods and good quality protein absorption.
Include milk and milk products as well.
Hi
We are a group of four friends.
Three of us are fit; one is not.
He wants to exercise but when he sees the way we do it, he feels demotivated.
He is overweight.
How can we help?
Raj
As you are friends, motivation should not be a problem.
One's social circle is the most influential and positive reflection of an individual.
If your friend is getting a complex, you three should keep encouraging and motivating him towards fitness.
Set targets together in the group and help him accomplish them.
Workout sessions can be carried out together.
Boost his confidence by rewarding his accomplishments.
Advise him to avoid high fat and sugar foods, junk and fast foods, binge eating, etc.
Counsel him about strength training and aerobic exercises.
Most important, be forthright about how important his well-being and fitness is to your group.
Dear Komal
I am diabetic and highly allergic to pollution.
I live in Delhi.
What precautions should I keep in mind?
Karishma
Diabetes, if not controlled, can result in one being prone to many infections and allergies due to the high blood sugar levels.
Aim on bringing your blood sugar levels in the normal range.
Counting carbohydrates is the key to effective diabetes management.
Include low glycaemic and high fibre foods in your diet; avoid spikes in blood sugar levels due to over indulgence of sweets and refined or processed foods.
Remain hydrated and have at least 7-8 hours of sound sleep.
Be physically active by incorporating a workout routine. This will not only burn your calories but also improve lung function, reduce stress and boost your immune system.
---
Komal Jethamalani is a dietician with over 25 years of experience in food, nutrition and dietetics, with an MSc in food science and nutrition.
She is a certified diabetes educator and lifestyle coach, specialising in diabetic, cardiovascular, weight loss and various therapeutic diets.
And she will try and help you achieve your dietary and fitness goals through healthy lifestyle changes.
Do share your complete health details including age, weight, height and health issues if any.
Write to getahead@rediff.co.in (Subject: Ask Komal), along with your name. You are most welcome to share your photograph as well.
This column is an advisory. Please do consult your doctor as well.