Although we all have tastebuds that are dying to sample all the yummy food around us, we must remember that anything in excess is bad.
Moderation should be the key!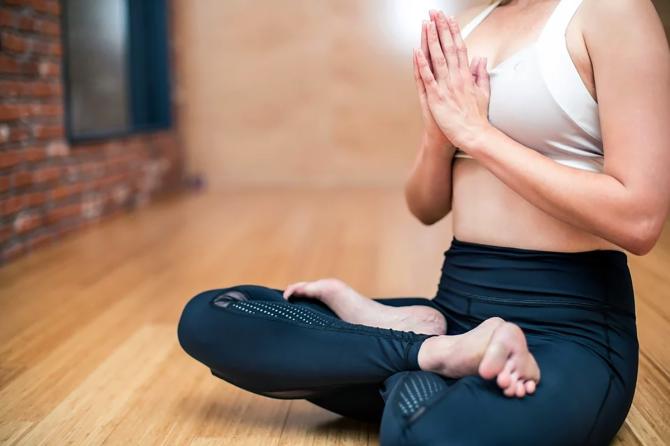 Dear readers, are you worried about your health as we battle COVID-19?
Concerned about what you and your family are eating as you cope with staying indoors?
Struggling with weight gain?
Or are you facing other heath issues like diabetes, blood pressure, joint pain or heart problems?
Please mail your questions to Nutritionist Komal Jethmalani for her advice.
I am a 30-year-old, slightly overweight, woman (height 5.3 feet, weight 60 kgs).
Doing the house work, especially sweeping and swabbing during the lockdown, has given me a permanent backache.
How can I reduce the pain and make my back stronger?
-- Kritika
Housework does put pressure on your back.
In the current scenario, the excess physical activity is taking a toll on everyone, especially women.
Start back-strengthening exercises daily and eat good sources of protein-rich foods and fruits and vegetables which are anti-inflammatory and excellent antioxidants.
With regular menstrual cycles, there is a possibility of calcium loss from your bones so make it a point to include high calcium foods in your diet to make your spine and bones stronger.
Vitamin D goes hand-in-hand, so don't forget to see that its requirements are met!
This will add to your immunity.
I am a 62-year-old man, weight 83 kgs, mostly sitting work, living in Noida.
I am diabetic for over 25 years. I wake up in the morning between 5.30 am to 6 am and take warm water with lemon/alovera/giloy.
I then walk for about 45 minutes.
I take tea with two Marie biscuits and about 30-40 gms of namkeen.
For breakfast, I have two chapattis/poha/sandwich/any item.
Lunch is three chapattis of wheat/ragi+besan.
Evening, I have small quantity of fruit -- apple or any seasonal fruit, but not banana.
Dinner is at about 8 pm; I have two chapattis.
I go to sleep between 10 pm and 10.30 pm.
I take medicine with insulin but my sugar level fasting does remains 180-200.
-- Saraf
Your situation may seem difficult to you, but it isn't reversible.
Diabetes with excess weight is a condition which can be overcome with healthy habits.
Lack of endurance and insulin resistance is a sign of uncontrolled sugar levels.
To bring a change, you must include aerobic and strengthening exercises which will increase your lean mass and metabolism.
Include healthy foods in your diet like oats, dalia, fruits, vegetables, whole grains and beans, which contain lots of fibre. This will help increase your metabolism and thereby reduce your blood sugar levels.
Protein-rich foods are necessary for sustenance, so include foods like dairy products, eggs (if permissible), lentils, nuts, soya, etc.
Reduce too much namkeen, which is not healthy and has lots of trans fats, salt and additional calories, which will spike the blood sugar levels.
A balanced diet that contains essential nutrients, and a modification of your habits, will result in a healthy lifestyle geared towards fitness.
I am a 50 year old male, 6 feet tall, weighing 97 kgs. Recently, I went for a stress echo test and it came out positive. However the follow-up angiography showed no blockage, etc.
I am a foodie with a sweet tooth right from childhood. I have been trying to lower my weight, but haven't been successful.
I don'T eat junk food very often and eat healthy during the day.
However, after dinner at 7.30 pm or 8 pm, I feel very hungry around 10-10.30 pm and that is when the unhealthy eating happens.
Lots of people have suggested giving up carbs altogether and eating only proteins and fats, but I want to enjoy eating everything.
How should I go about it? Kindly advise.
--Namit
I agree with your view that one must eat everything
Although we all have tastebuds that are dying to sample all the yummy food around us, we must remember that anything in excess is bad.
Avoid excess calories from high fat and sugar food preparations, including refined food products, processed and ready-to-eat foods
Moderation should be the key!
Having sweets is also permissible if you eat the sugar from the right sources. Include foods like dates, raisins, fruits, dark chocolate and jaggery in your diet to satisfy the sweet tooth.
Have a wholesome meal containing protein- and fibre-rich foods at dinner to avoid hunger pangs.
Additionally, you may have a cup of low fat milk an hour before bed time, if you are still hungry.
This will help induce sleep and improve your feeling of satiety.
Last but not the least, have a daily fitness schedule to increase your metabolism.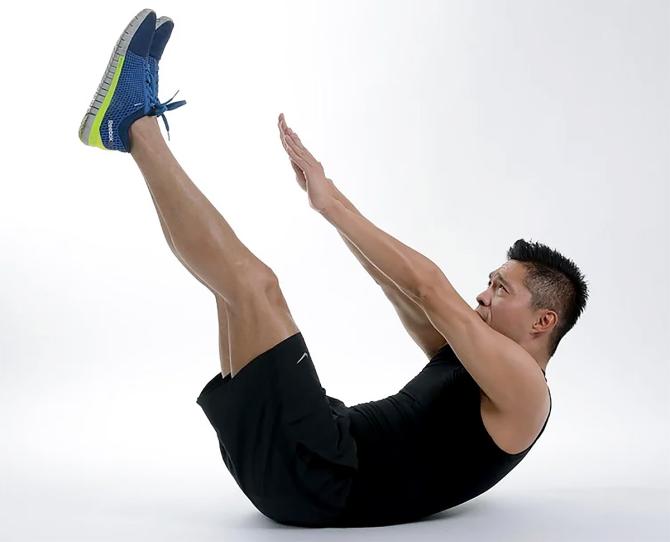 Age - 20yrs
Height: 5.3 feet
Weight: 77 kg
How do I lose weight?
--Aviroop
Losing weight is not as difficult as it sounds. One has to adopt a healthy lifestyle by changing one's habits.
Indulge in a fitness programme that will increase your lean mass and improve your endurance.
Weight training at your age would be ideal to increase your metabolism.
Eat foods which provide essential nutrients, but make your choices correctly.
Avoid high fat and sugar products and fried, processed and packaged foods.
Plan your meals at an appropriate schedule, with importance given to the satiety value by including high protein foods, especially if you are indulging in physical workout.
Enjoy your meals, but don't go overboard!
Good food at home, and no outside food, during the lockdown has seen me lose weight.
I am getting lots of compliments. But this has made my tummy paunch look even bigger. How can I reduce it?
I am 45 years old, 5.5 feet and 70 kg now. I have lost 13 kgs.
--Nitin
class="rbig"Glad to hear that you are motivated and have made an effort towards fitness.
Losing weight is certainly important if you have more than normal BMI.
But along with this, one must adopt a fitness schedule to build lean mass.
Endurance and strength will bring about a change which will help build your physique.
There are no on-spot exercises which will reduce your paunch.
Visceral fat is common amongst people. Tone up your body with weight training and focus on the abdominal muscles.
Make sure you eat well along with this.
Include protein rich foods like dairy, lean meat, eggs, lentils, etc, to provide the fuel for such intense workouts.
I am a 21-year-old fitness and gym freak. I have gained weight during the lockdown and feel depressed that I cannot go to the gym. I don't like seeing myself in the mirror. I have lost shape. Please help to become fit again.
-- Ravi
It seems you have not been focussing on your fitness. If you are a fitness freak, then how did you put on weight?
You may have lost interest in exercising as there is no lure of going to the gym.
This is very common in the youth as you would feel more motivated in the conducive environment of lavish and fully equipped gyms.
Don't worry; there are many ways to keep doing the exercises if you have the inclination.
There are many fitness videos on home workouts available on social media. Choose the right one and set your priorities. Make a goal and strive towards it.
Indulge in aerobic exercises like running, jogging, etc, which will contribute to fat loss.
Metabolism has to be improved with the right diet. So avoid eating the wrong foods containing high fat and sugar. And stop binge eating!
Once you follow these guidelines, I'm sure you will finally get into shape and be happy to see yourself in the mirror.
---
Komal Jethamalani is a dietician with over 25 years of experience in food, nutrition and dietetics, with an MSc in food science and nutrition.
She is a certified diabetes educator and lifestyle coach, specialising in diabetic, cardiovascular, weight loss and various therapeutic diets.
And she will try and help you achieve your dietary and fitness goals through healthy lifestyle changes.
Do share your complete health details including age, weight, height and health issues if any.
Write to getahead@rediff.co.in (Subject: Komal, can you help?), along with your name. You are most welcome to share your photograph as well.
*This column is an advisory. Please do consult your doctor as well.
**Kindly note that the images have been posted only for representational purposes.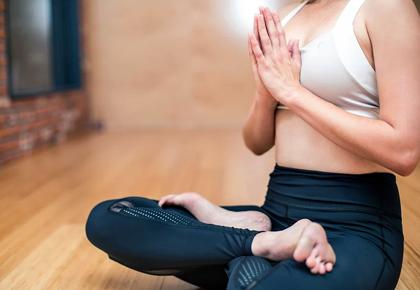 ---
Disclaimer: All content and media herein is written and published online for informational purposes only. It is not a substitute for professional medical advice. It should not be relied on as your only source for advice.
Please always seek the guidance of your doctor or a qualified health professional with any questions you may have regarding your health or a medical condition. Do not ever disregard the advice of a medical professional, or delay in seeking it because of something you have read herein.
If you believe you may have a medical or mental health emergency, please call your doctor, go to the nearest hospital, or call emergency services or emergency helplines immediately. If you choose to rely on any information provided herein, you do so solely at your own risk.
Opinions expressed herein cannot necessarily provide advice to fit the exact specifics of the issues of the person requesting advice.
---