Three celebs.
Two colours.
One ensemble.
Who wore it best?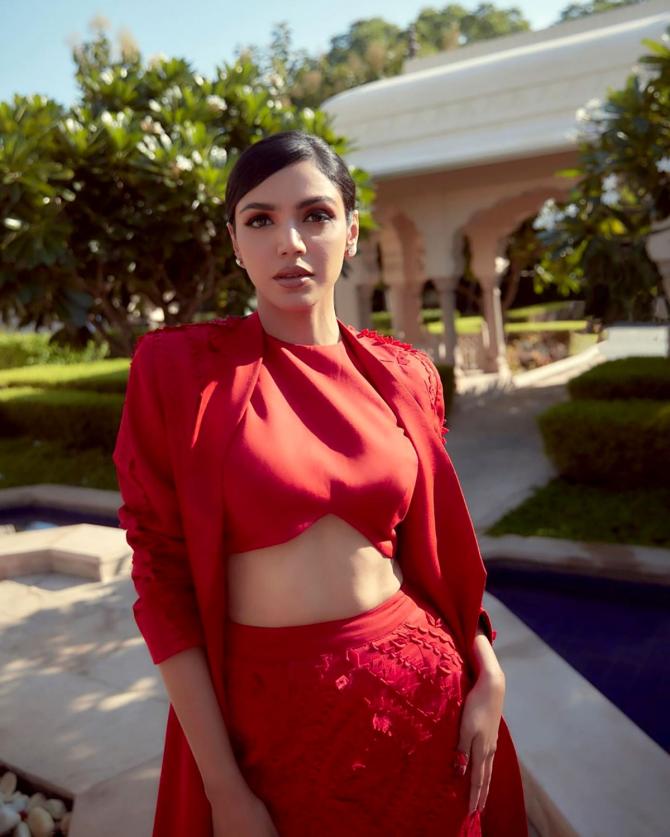 The long blazer-skirt union might hijack Fashion Year 2023.
To figure out just how sophisticated a potential it has, view Shriya Pilgaonkar, Aahana Kumra, Divita Rai and how they executed the look.
Shriya Pilgaonkar added masala to her episode on The Great Indian Bride on Disney Plus Hotstar in a cherry red version.
How much red is too much red? Well! The actor knew you can never enough of it, as she basked in the sun in the pic above in Vidhi Wadhwani's Alba blazer, skirt and top co-ords at The Oberoi Sukhvilas Spa Resort, Chandigarh.
Her signature quirk: Hair pulled back in a striking right-part ponytail. Elegant, eh?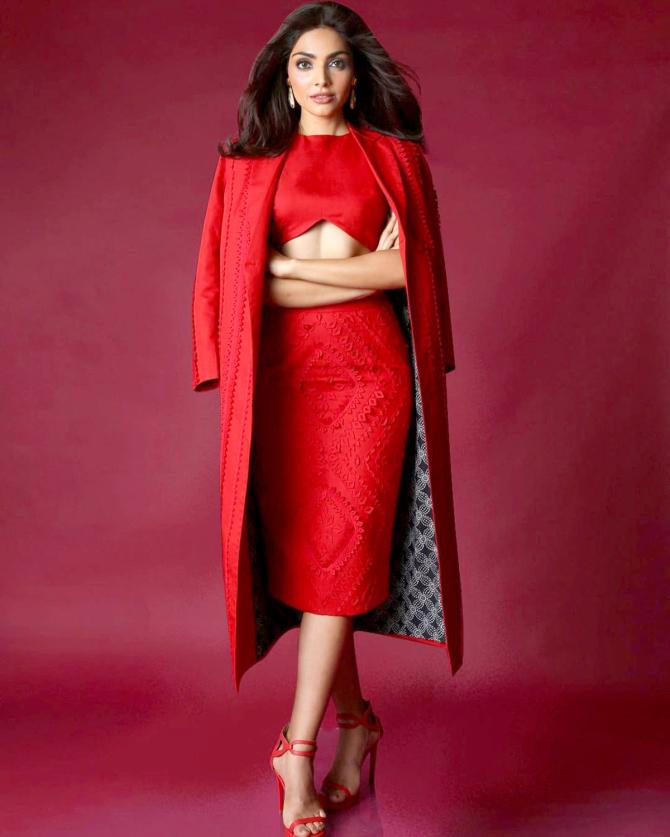 Timeless red outfits always have a sweet spot reserved in scientifically colour-coordinated wardrobes of any rising star. That must have been the logic behind Divita Rai's decision to sport, by coincidence, the same separates during the Miss Universe pageant in New Orleans, USA.
A fresh-from-the-salon blowout, red heels and long earrings and you have international pageant-worthy style.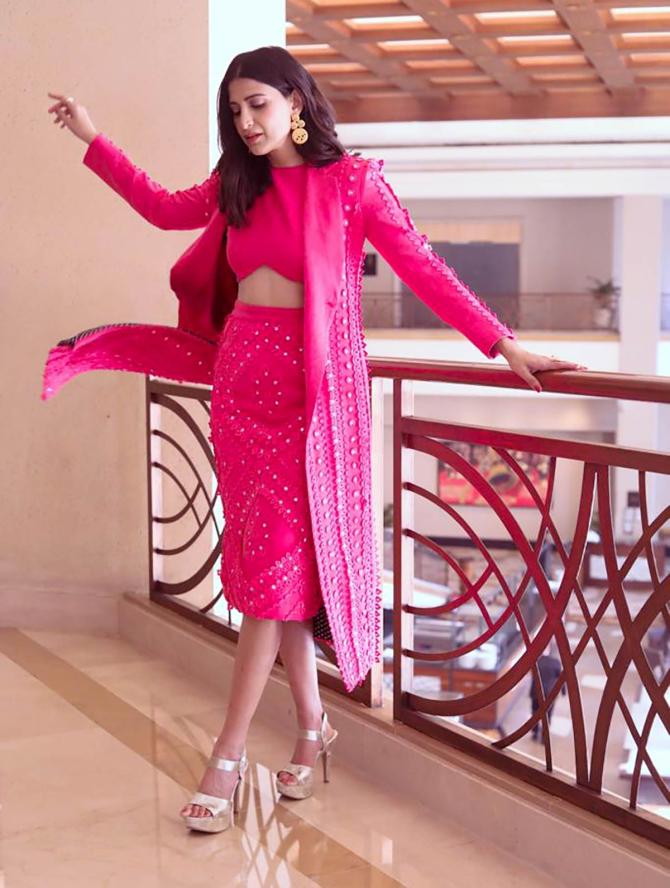 Aahana Kumra also took a liking to the same Vidhi's blazer set -- Vidhi's sales must be jumping up -- but it was in garam garam pink to go with silver high heels.
This blazer had handcrafted applique and metallic highlights to bring in more refinement.
All in all, three classy ladies -- wouldn't you say? Difficult choice.
Which of these looks do you like best?
Take the poll and let us know who gets your vote.