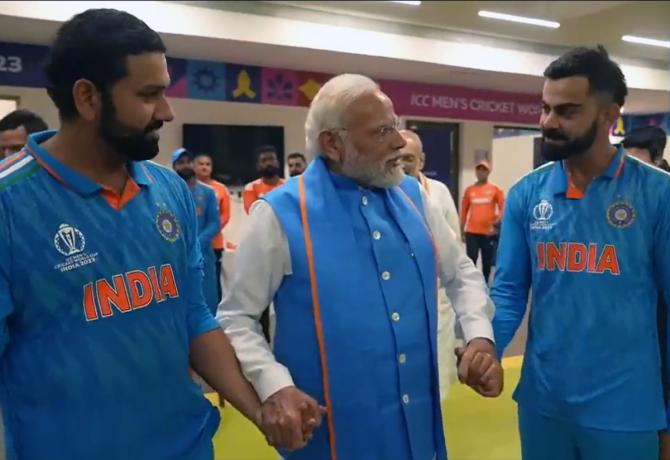 Prime Minister Narendra D Modi visited the Indian dressing room to speak to the players after they were beaten in Sunday's World Cup final against Australia.
Modi and Home Minister Amit A Shah consoled the dejected Indian players who suffered a six-wicket defeat against Australia at the Narendra Modi stadium.
Modi patted Captain Rohit Sharma and senior pro Virat Kohli on the back.
'You came here after winning 10 games, this (defeat) can happen. Smile, the whole country is watching you,' he told the duo.
He acknowledged the hard work put in by Coach Rahul Dravid, while hugging pacer Mohammed Shami -- the highest wicket-taker in World Cup 2023 with 24 wickets.
'Well done Shami, you played really well,' he told the fast bowler.
Modi invited the Indian team to his residence in New Delhi once they get some free time.