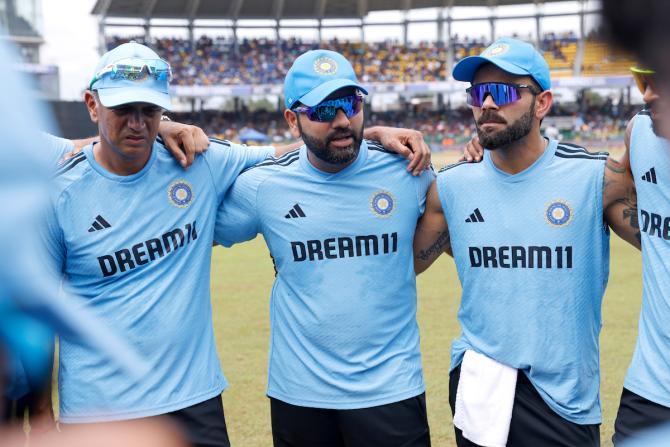 On the grand stage of World Cup 2023, a captivating narrative is taking shape -- one where the Indian players stand on the brink of clinching the title, not just for themselves but as a heartfelt tribute to their coach, Rahul Dravid.
Dravid bore the weight of heartbreak as captain of the Indian team during the tumultuous 2007 ICC World Cup. Now, 16 years later, destiny has come full circle, placing him at the helm as the head coach of the Indian team in this year's tournament.
It's a story of redemption, of conquering past setbacks, and achieving triumph against all odds.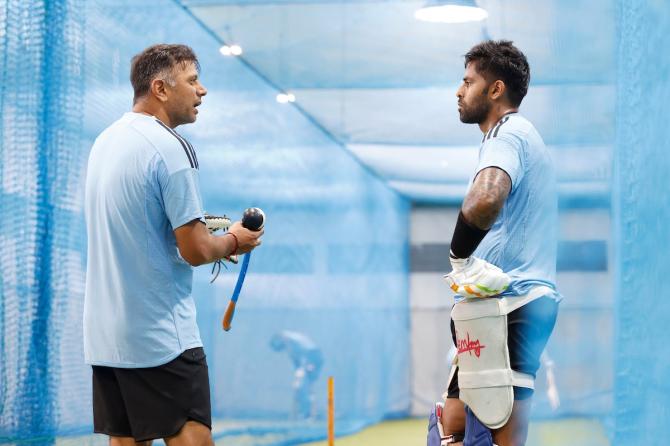 Recalling the 2007 World Cup, Dravid led a team that included Sachin Tendulkar, Sourav Ganguly, Virender Sehwag, Anil Kumble, Zaheer Khan, Yuvraj Singh, Harbhajan Singh, Irfan Pathan and a young player named Mahendra Singh Dhoni.
India entered the tournament as formidable contenders, poised to seize the coveted trophy. However, fate had different plans. Despite being in a seemingly favorable group with Sri Lanka, Bangladesh and Bermuda, India stumbled at the tournament's start, suffering a shocking defeat to Bangladesh.
While they overcame Bermuda, their World Cup dreams were heartbreakingly dashed by Sri Lanka, who bested them by 69 runs.
For Dravid, an unfulfilled dream still lingers from his illustrious playing career. Despite coming agonisingly close in 2003 when India reached the final but lost, a World Cup title as a player remained out of reach. Winning the World Cup now represents the closure of a chapter in his cricketing journey and a dream come true.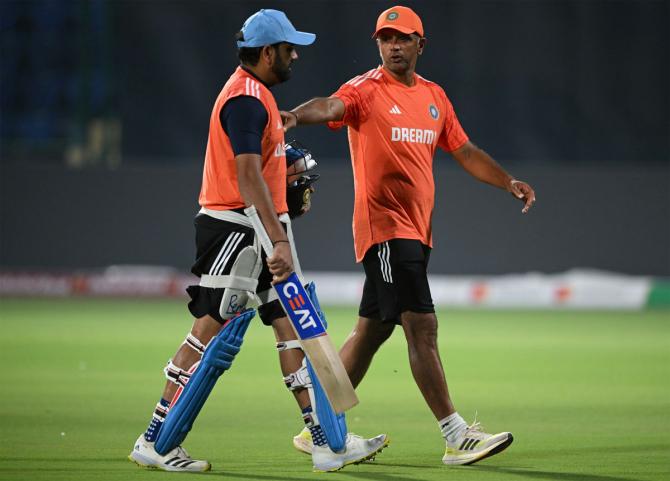 Fast forward to the present, the 2023 World Cup has witnessed the Indian team's remarkable performances under Dravid's astute guidance. A stellar century by Virat Kohli and a remarkable five wicket haul by Ravindra Jadeja led them to a resounding 243-run victory over South Africa, their most significant World Cup win in this tournament.
Only days earlier, they had crushed Sri Lanka, restricting them to a mere 55 runs and securing a massive 302 run victory.
This impressive run has ignited hopes that India may be on the cusp of clinching the 50 over World Cup a third time, with the final slated for November 19, 2023.
The Indian players now have the opportunity to etch their names in the annals of cricketing history, with Dravid's dream, their dream, finally within reach -- a poignant journey of resilience, aspiration, and heartwarming success.