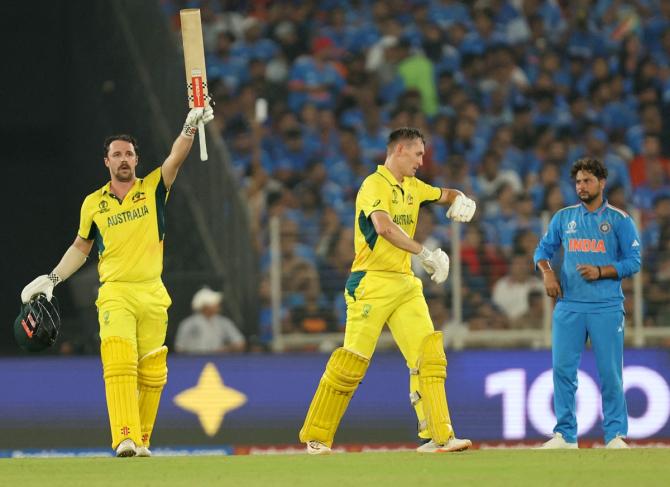 Travis Head, Australia's talisman, guided his team to a sixth ICC World Cup victory scoring 137 off 120 balls.
Head, who missed the first few matches of the World Cup due to injury, came back into the tournament and helped change the team's fortunes, with bat and ball (he picked two wickets in the semi-finals against New Zealand).
Head has proved to be a big match player over time and Shane Warne had once predicted great things from the South Australian.
Warne's tweet from 2016 resurfaced on X on Sunday night after Head's heroics.
'I am a big fan of Travis Head as a cricketer, I believe he will be a future star for Australia in all forms of the game,' Warnie's tweet read.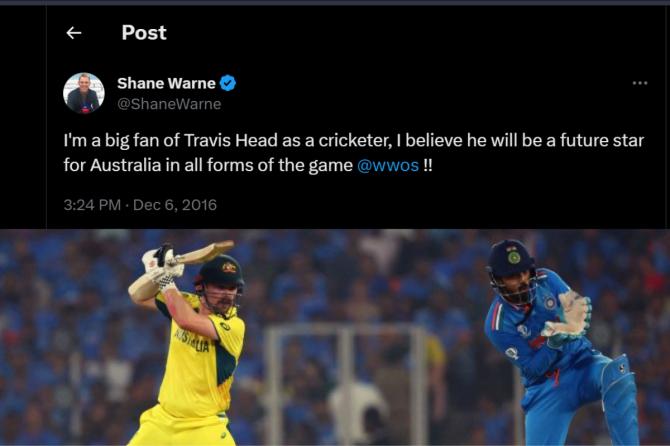 While Head made good of Warne's words on Sunday, Australian skipper Pat Cummins praised the team management for taking a 'risky decision' by keeping Head in the team.
'Travis Head was phenomenal. I think a lot of credit should also go to Andrew McDonald and George Bailey, the selectors, to take a punt. He had a broken finger, a broken hand, for half of the tournament, but to keep him in the squad was a huge risk. And the medical team were fantastic, obviously, to get him into a place where he could perform,' Cummins said at the post-match press conference.
'I was one of those guys with hearts fluttering, but Head takes the game on. I think the selectors backed him even when he had a broken hand. It was a big risk and it paid off. How fun is it to watch him?'