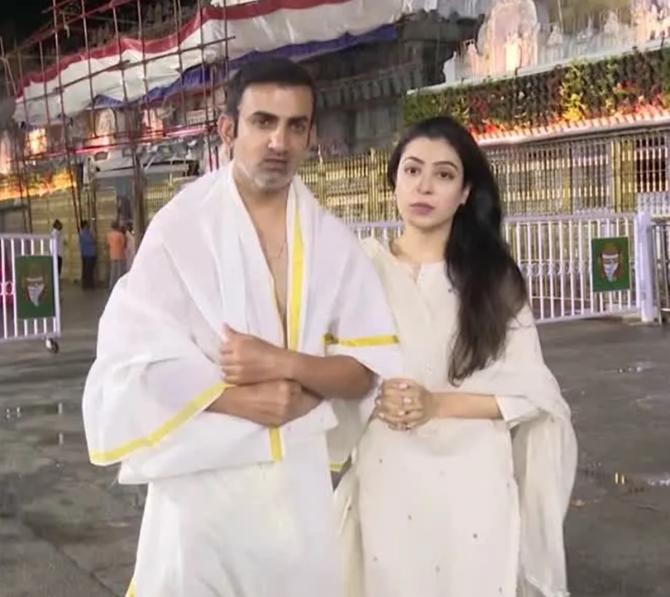 Gautam Gambhir, a member of India's 2011 winning World Cup team, visited the Lord Balaji temple in Tirumala on Thursday, September 28, 2023, morning.
Gambhir, who is now a Bharatiya Janata Party MP from Delhi, received the srivari prasadam during an early morning visit with his family.
Gambhir, who scored 97 in the 2011 World Cup final, hopes the Indian cricket team will win the 2023 World Cup and believes the collective prayers of 1.4 billion Indians will play a crucial role in the team's success.