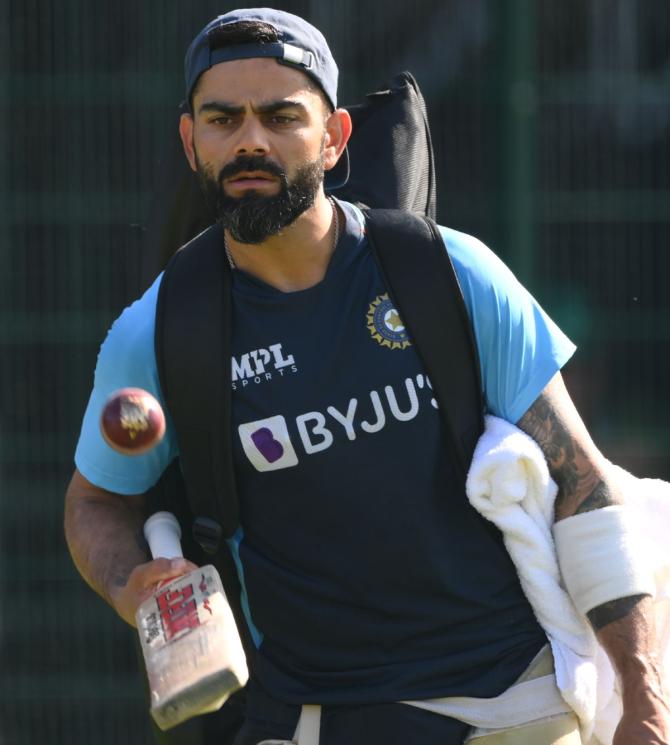 Virat Kohli is gearing up to begin the next cycle of his cricketing journey with a series against the West Indies.
Ahead of the first Test in Dominica, Kohli shared two motivational stories on Instagram, leaving fans intrigued about their meaning.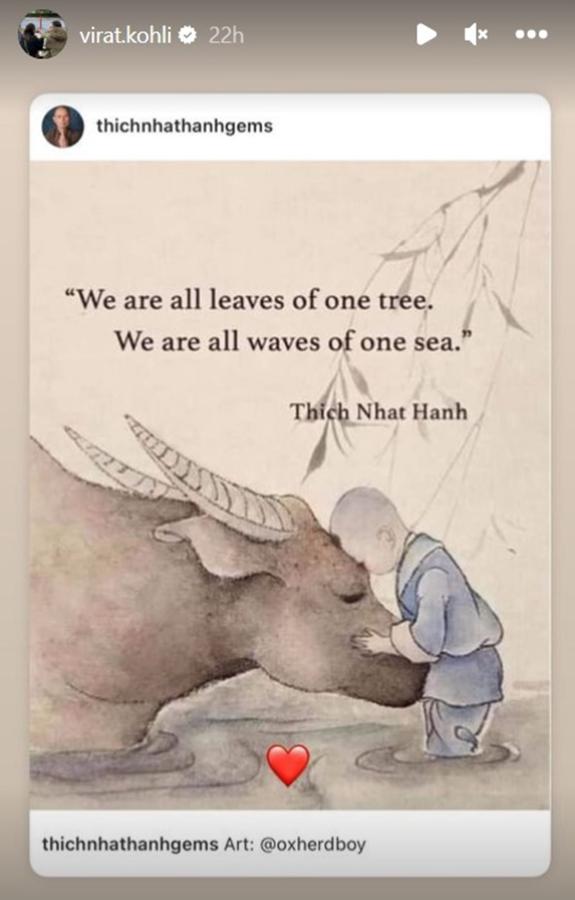 In his first Instagram story, Kohli shared a quote from Vietnamese monk Thich Nhat Hanh, which reads, 'We are all leaves of one tree. We are all waves of one sea.'
In his second Instagram story, Kohli posted another quote, this time from Indian philosopher J Krishnamurti's book, Freedom from the Known.
Krishnamurti's quote states, 'If you do not compare yourself with another, you will not be what you are. Through comparison, you hope to evolve, to grow, to become more intelligent, more beautiful. But will you?
'The fact is what you are, and by comparing, you are fragmenting the fact which is a waste of energy. To see what you actually are without any comparison gives you tremendous energy to look.'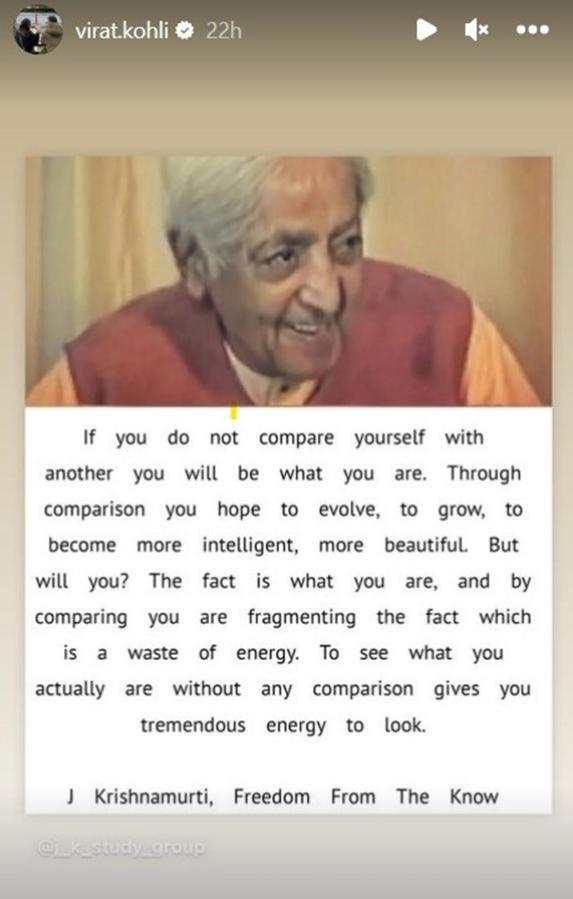 It is not the first time Kohli has bewildered his followers with such >strong>posts.
Since India's loss in the WTC final against Australia, Kohli has consistently shared cryptic updates, keeping his fans guessing and speculating about their underlying messages.