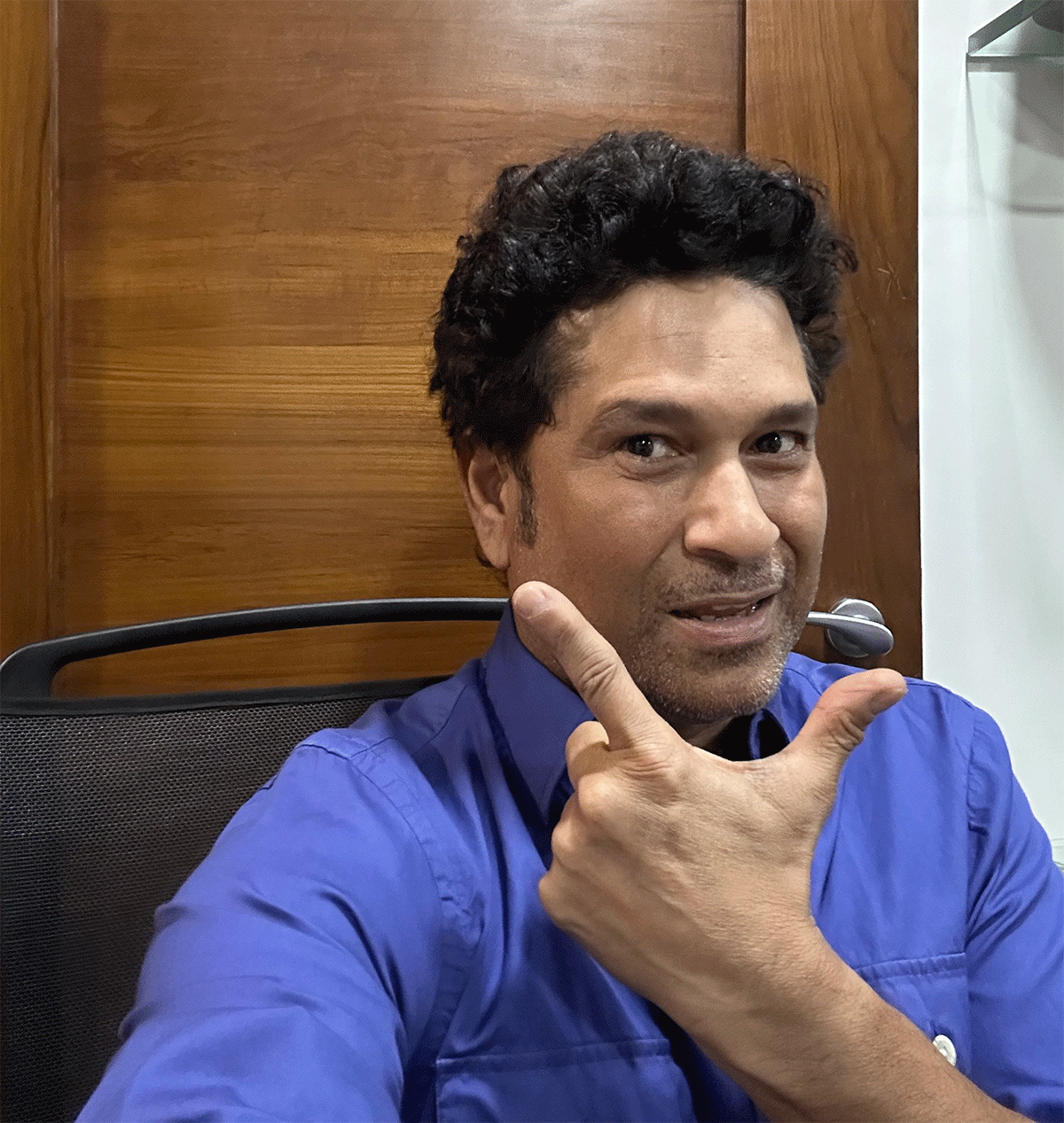 In his first-ever #AskSachin session on Twitter, Sachin Tendulkar won the hearts of his fans during the fun Q&A.
24 years earlier, Sachin had appeared on the The Rediff Chat.
From his favourite footballer, to the shots he enjoyed playing the most, to his favourite cheat meal (BIRYANI!), Sachin -- on a day he lost the blue tick on Twitter -- took questions on Twitter the same way he used to play his cricket -- with enjoyment.
While his favourite Test innings is 114 at Perth in 1992, he fails to describe in words his whirlwind knock against Australia in Sharjah in 1998.
'Now even Twitter allows more than 280 character, how to describe this special innings in one word? Chalo you try!?' he jokingly replied.
He was appreciative of fans who showed him diaries dedicated to him and tattoos of him on their arms.
'Appreciate your effort and endless support,' he replied to the fan with the diary.
A fan of Lata Mangeshkar, he described the late legendary singer in one word: 'Immortal'.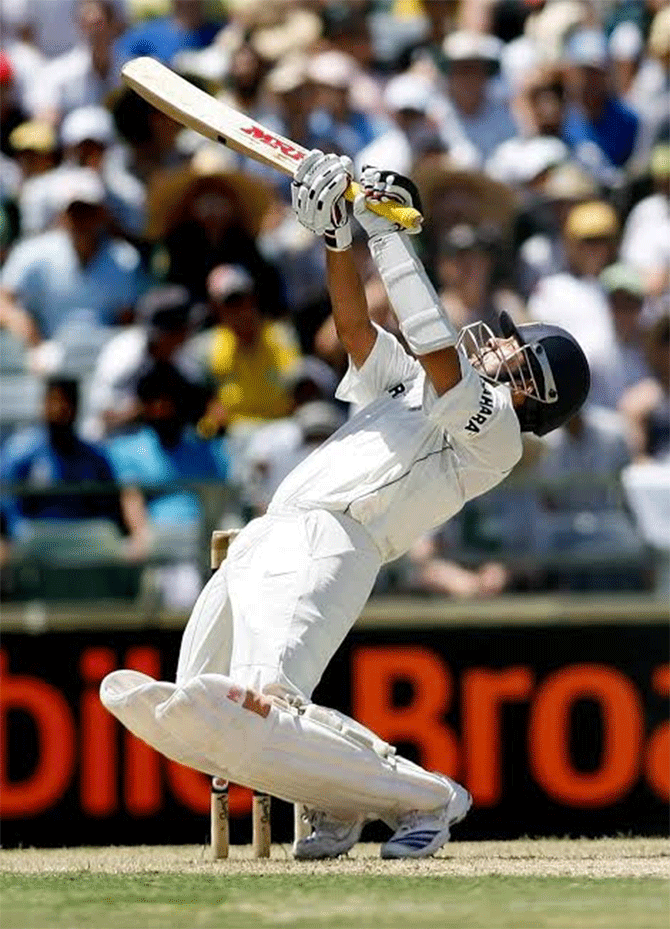 While he revealed that Chepauk in Chennai is his favourite stadium after the Wankhede he also said that he enjoyed the upper cut to a straight drive, 'especially the one I played against Brett Lee in Perth'.
Among many other revelations made on the platform were that Lionel Messi is his favourite captain, and his son Arjun Tendulkar got him out once. 'Yes, once at Lord's but don't remind Arjun!' he quipped.
His most interesting reply was about what he told Virat Kohli when he came out to bat after Sachin was dismissed by Lasith Malinga in the 2011 ICC World Cup final.
"What did you tell Virat at this moment?" a fan asked Sachin while posting the image of the incident. 'Ab bhi ball thoda swing ho raha hai! (The ball is still swinging a little).'
India defeated Sri Lanka by six wickets in the summit clash at the Wankhede stadium. Batting first, Sri Lanka posted 274/6 in their 50 overs.
Chasing 275, India lost Virender Sehwag (0) and Tendulkar (18) early. But an 83-run stand between Gautam Gambhir and Kohli (35) revived India's chances.
Gambhir (97) then put on a 109-run stand for the fourth wicket with Skipper Mahendra Singh Dhoni, who ended on an unbeaten 91* off 79 balls.
Dhoni and Yuvraj Singh (21*) had an unbeaten 54-run stand for the fifth wicket that guided India to their first World Cup title in 28 years.
At the end of the session he tweeted: 'Sorry couldn't answer all questions. But interact karne mein bohot mazaa aya. See you soon!'
Sachin Tendulkar turns 50 on Monday, April 24.