Sandeep Lamichhane is the first player from the tiny Himalayan nation to play in Twenty20 cricket's most glamorous league.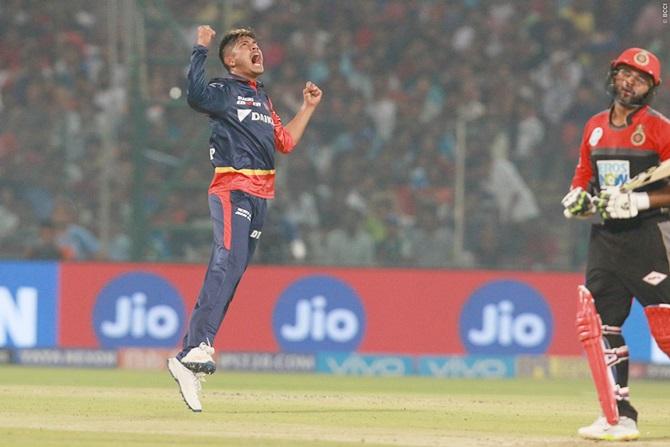 Sandeep Lamichhane spent 11 matches warming the Delhi Daredevils bench in this season's Indian Premier League and the spin bowler's patience was finally rewarded when the Nepalese teenager made an impressive tournament debut on Saturday.
The 17-year-old became the first player from his nation to land an IPL deal in January but it seemed like an endless wait for the tiny Himalayan nation to see one of their own play in Twenty20 cricket's most glamorous league across the border.
When his chance finally arrived at Feroz Shah Kotla, the leg-spinner gave a good account of himself by returning figures of 4-0-25-1 against Royal Challengers Bangalore, who went on to win the match.
"Obviously (performance) doesn't matter if your team is not winning. I'm still happy and looking forward to giving my best again," Lamichhane told reporters afterwards.
Lamichhane admitted he had been flooded with messages of support after appearing in the IPL two months after Nepal secured their One-Day International status.
"I've got lots of messages from fans all over the world. They were like waiting to see me on the ground, to have a match. Fortunately I got this opportunity today," the spinner said.
"It was fantastic. I have been training hard with (head coach) Ricky Ponting. He has been an exceptional coach. I've learned many things from him. I'm really enjoying this moment."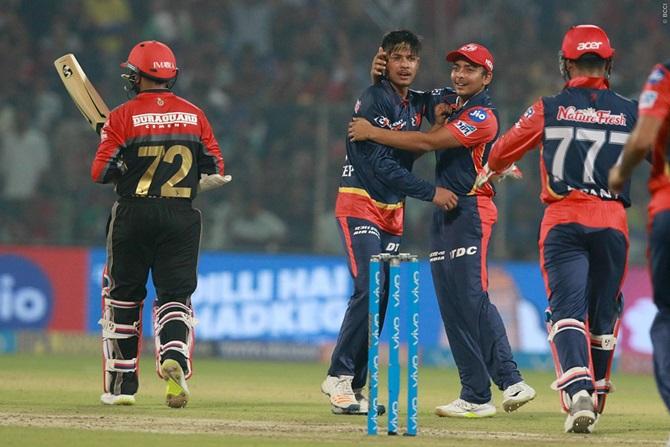 The spin prodigy made his national team debut at 16 and was Nepal's highest wicket-taker at the 2016 Under-19 World Cup.
Former Australia captain Michael Clarke played an important role in his career, inviting the youngster to play club cricket in Sydney.
"My little buddy @IamSandeep25 gets his first opportunity in the IPL. What an amazing story," Clarke tweeted.
Lamichhane was pressed into service immediately on Saturday, opening the Daredevils attack and striking in his second over, trapping Parthiv Patel leg-before for six.
He nearly dismissed AB de Villiers (72 not out) in similar fashion with his next delivery but the South African not only survived but went on to see Bangalore home in unison with India skipper Virat Kohli (70).
"It was a great opportunity bowling against the top two batsmen in the world. I got to learn a lot from them. I really enjoyed bowling to them," Lamichhane said.
The Daredevils may be out of the play-off race but Lamichhane values what he learned at the team over the last one-and-half months.
"There is a long way to go," he said. "I have to be grounded, I have to stay humble, because I have to play a lot of cricket."