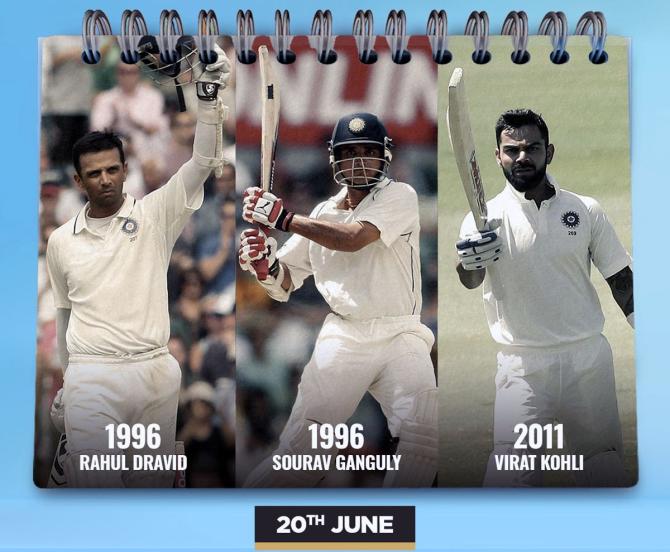 June 20th holds a special place in the hearts of Indian cricket fans!

It was on this day that three of India's greatest batters -- Rahul Dravid, Sourav Ganguly and Virat Kohli -- made their Test debuts.
While Dravid and Ganguly made their debut in the Lord's Test against England in 1996, Kohli played his first Test against the West Indies in Kingston, Jamaica, in 2011.

It was a memorable outing for Ganguly, who became the first Indian to score a century on debut at Lord's, while Dravid narrowly missed the landmark as he fell for 95.

Kohli didn't make a good start in his first Test -- he was dismissed for 4 and 15 in the two innings.

One of India's most successful captains Ganguly retired from Tests in 2008, after scoring 7,212 runs in 113 Tests, while Dravid called it quits in 2012 after a legendary career spanning 164 Tests in which he amassed 13,288 runs at an average of 52, with 36 centuries and 63 fifties.
Kohli has scored 8,479 runs in 109 Tests, with 28 centuries and as many fifties.