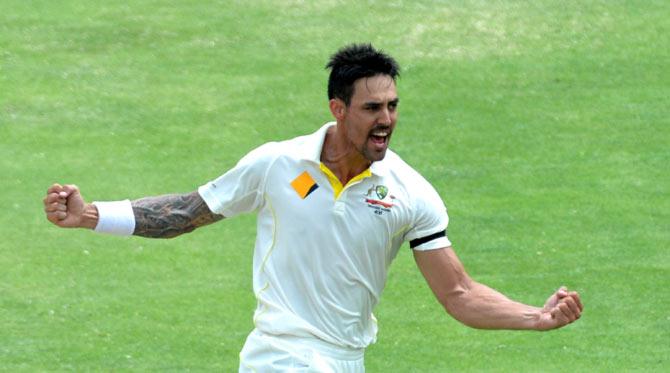 Former Australia paceman Mitchell Johnson has slammed the decision to play a day-night Ashes match next year, saying the pink ball Test is a "totally different" game.
England will play Australia in a Test under the lights for the first time at the Adelaide Oval in the second match of the 2017-18 Ashes series, it was announced this week.
Johnson, who retired ahead of the inaugural day-night Test in Adelaide last year, thinks the Ashes series generates enough interest and ticket sales without any added novelty.
"I'm not really happy about it. I just don't think it's Test cricket," Johnson said.
"It's a totally different game altogether. They change the wickets.
"Adelaide Oval in Test match cricket never has grass on it. But the two day-night Test matches that have been played there, there's been lots of grass on it.
"As a bowler, I should be happy about it. Because it definitely brings bowlers into it.
"But to me, it's a change of a game. And I think it changes stats as well. So I just don't like it."
Cricket Australia chief James Sutherland has been a driving force behind the day-night game and has told Australian cricket fans they can soon expect two home pink-ball tests every year.