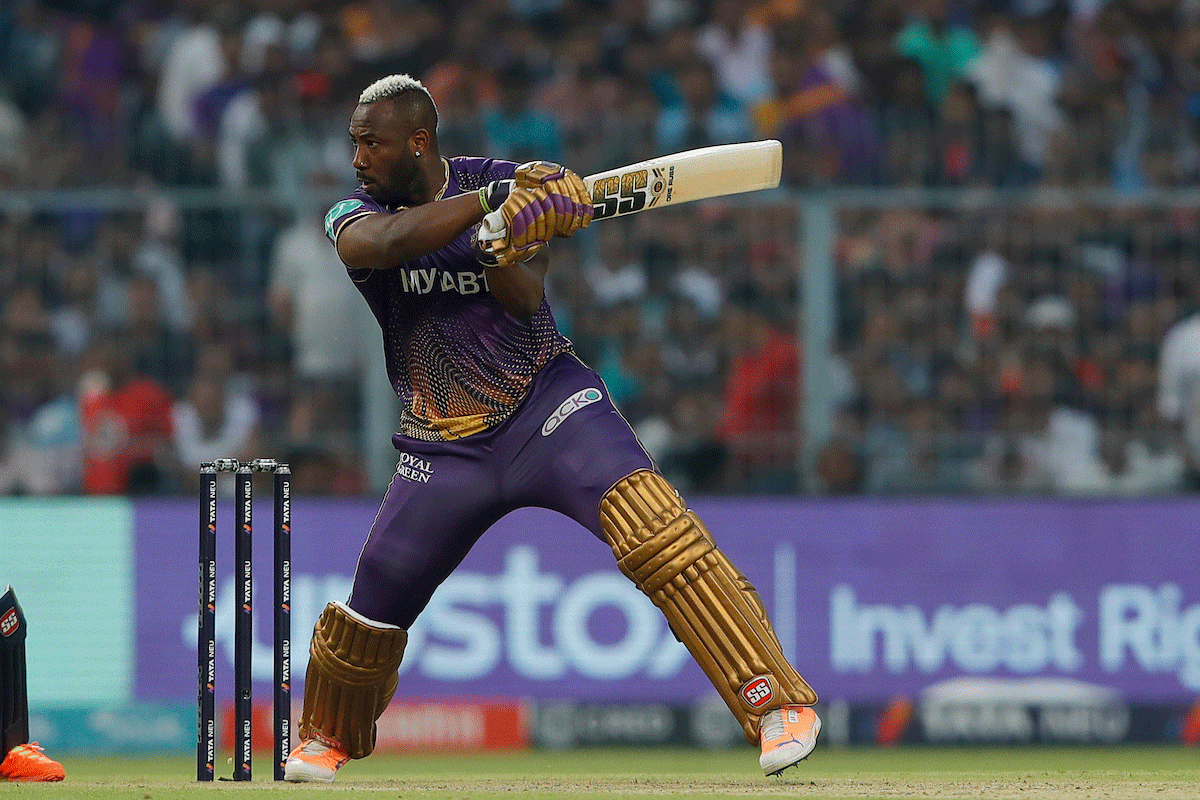 Andre Russell has been an important player for the Kolkata Knight Riders. On Saturday, the explosive batter reached a landmark as he played his 100th match for the two-time champions.
Russell, who is one of the most lethal batters of the league, is currently undergoing a lean patch, but ringing in the big occasion, the birthday boy said the Knights have always been with him through thick and thin. Russell joined the Knight Riders in 2014 and since then there's been no looking back.
Speaking during a chat on Star Sports, the Windies all-rounder paid tribute to his side, stating 'even my country didn't invest that much on me'. Russell has been troubled with his knee over the past few years, but he still continues to be an integral part of the KKR line-up.
Speaking on Star Sports, an emotional Russell had said that no team, and not even his country had done so much for him as the KKR franchise had done.
Russell, who his playing his 'century' IPL match for the Knights, has been a part of the side since 2014. Though he has been undergoing a rough patch and was troubled by his knee, Russell opened up on how the Knights stuck with him through thick and thin.
Speaking during the chat, Russell said, "Where I was, a few years ago, KKR actually make things happen for me where they send me to get proper treatments on my knees. That's something special to me to be honest.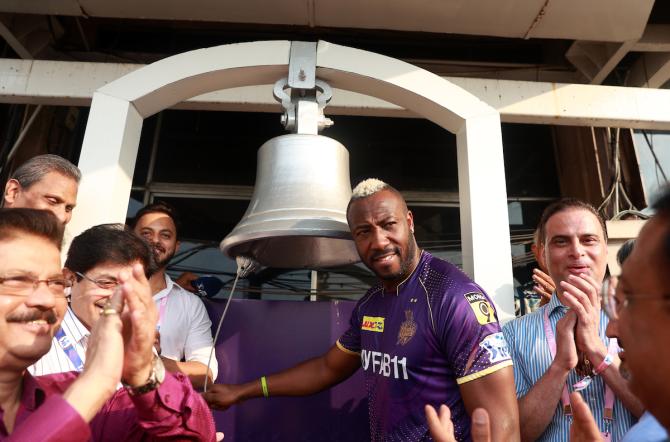 "No other franchise or even my country never really invested that much on me. I'm happy here. I don't see any other franchise I would love to be a part of in this tournament because I've been here for about nine years now. Been here for so many years, I meet these guys, get closer to them every year.
"When cricket isn't there, I'm still in communication with Mr Venky. I look up to him, I really respect him."
Playing in his 100th match, Russell treated the fans at Eden Gardens to some massive sixes as he played a 34-ball 19 run cameo against the Gujarat Titans.