His father is the second most powerful man in the country.
And Jay Amit Shah, the home minister's only child, is the most powerful man in Indian cricket.
Sure, Roger Binny is the BCCI president, but does anyone dispute that it is Shah Jr who calls the shots in the board?
His presence at the stadium is enough for the camera crews covering the game to give spectators periodic glimpses of the BCCI secretary.
When Rishabh Pant turned up at the Delhi Capitals game against the Gujarat Titans at the Arun Jaitley stadium in Delhi, he made sure that he had a chat with the BCCI's real boss.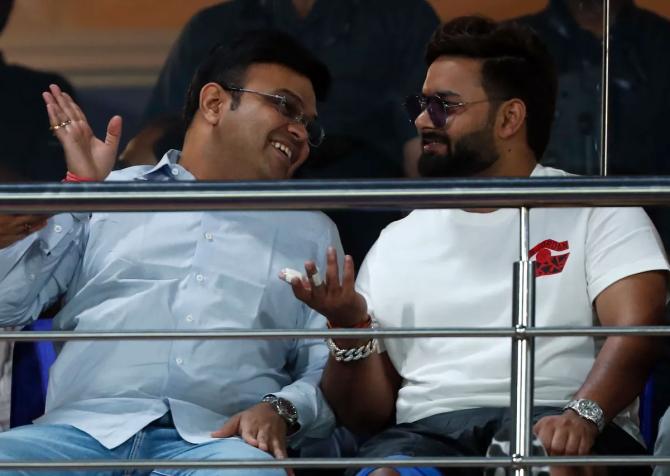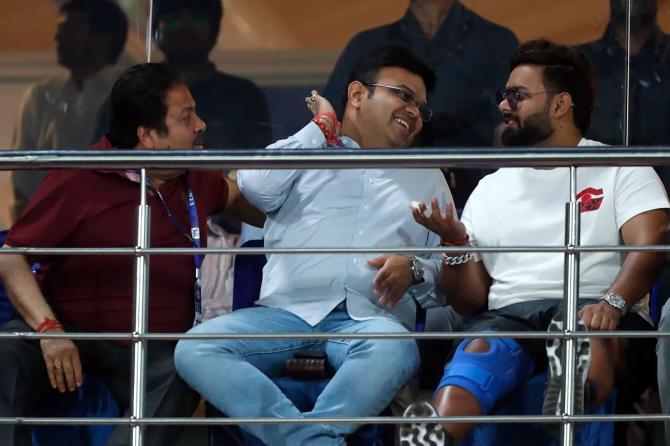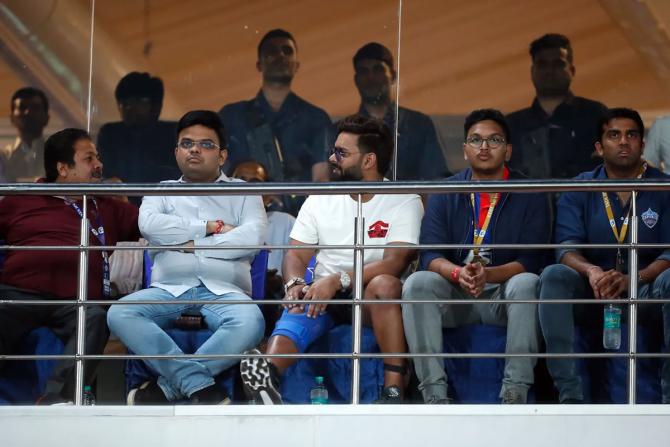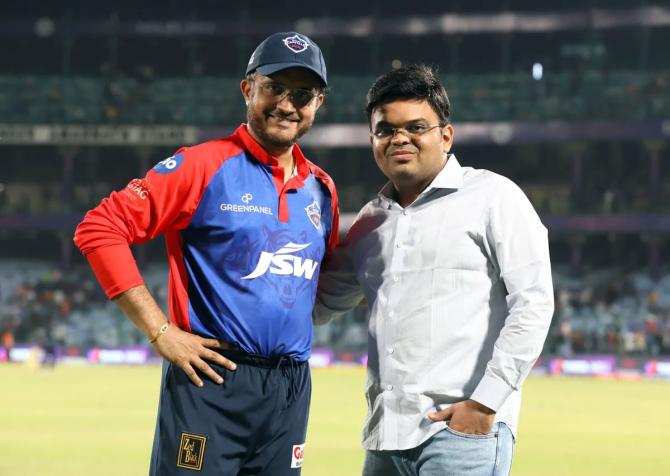 Photographs curated by Anant Salvi/Rediff.com
Feature Presentation: Ashish Narsale/Rediff.com