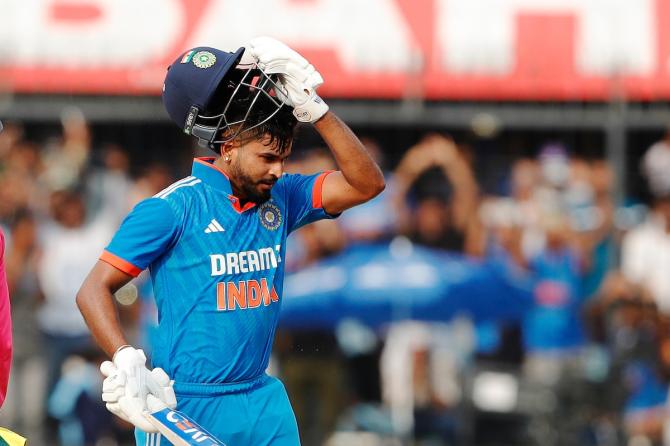 Shreyas Iyer was ecstatic as he clinched the Player of the Match award after India's commanding 99-run victory (DLS method) over Australia at the Holkar Cricket Stadium in Indore on Sunday.
Over the past six months, Iyer has grappled with back issues. Following his return during the Asia Cup 2023, the right-handed batsman faced setbacks due to recurring back problems.
However, in Indore, Iyer showcased his finest form, putting all doubts about his place in the Indian team to rest. He raced to his third ODI century off just 86 balls, affirming his capabilities.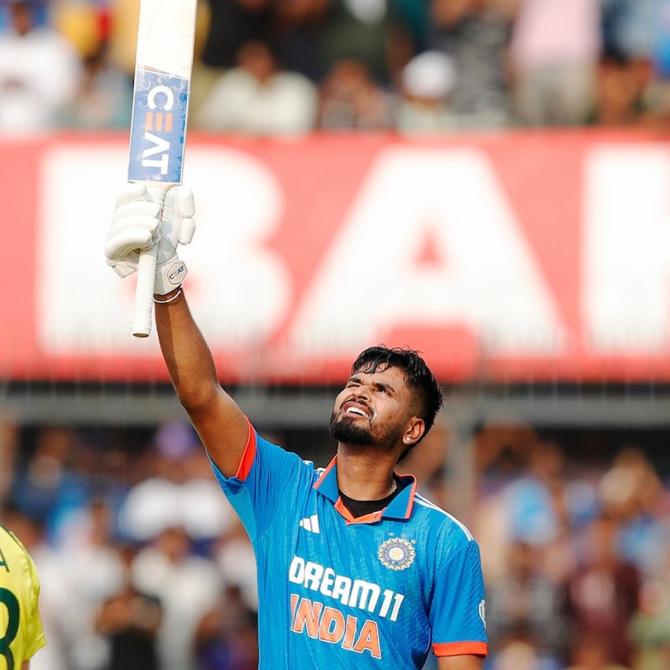 "It was quite a rollercoaster, feeling fantastic. I had the unwavering support of my teammates, friends, and family. I was watching the matches on TV, yearning to be out there and participate," Iyer expressed during the post-match presentation.
"I'm grateful for believing in myself. Despite the pain and niggles that kept cropping up, I knew what my goal was. I'm thrilled that I executed my plans flawlessly today. When I walked in to bat, I didn't want to complicate things. I aimed to get my eye in, which is how I boost my confidence," he emphasised.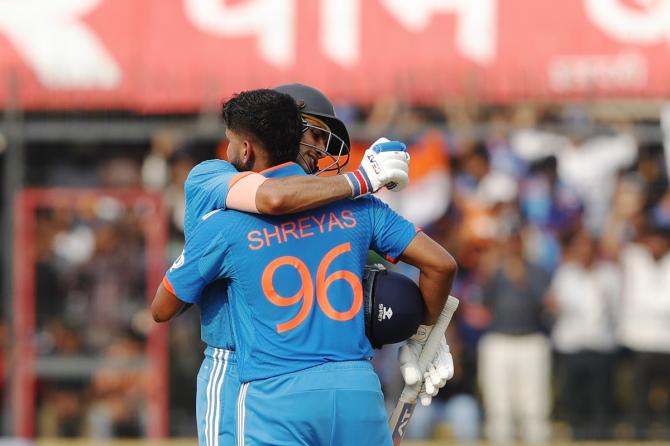 While Iyer batted at No.3 in the recent match, there is a strong possibility that Virat Kohli will assume that position in the third and final ODI of the series. Iyer acknowledged Kohli's stature as "one of the greats" and firmly stated that he has no intention of displacing the former Indian skipper from the No.3 spot.
"I'm adaptable and ready to bat in any position as per the team's requirements. Virat is one of the greats, and there's no chance of taking that spot away from him. I need to continue performing," Iyer concluded.