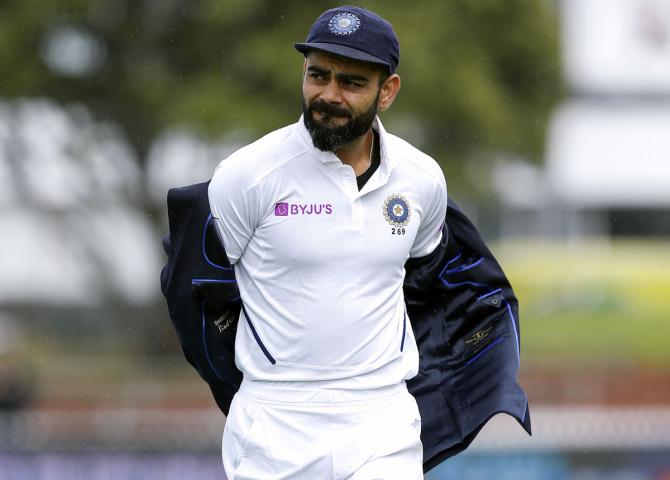 Chetan Sharma -- then chairman of the BCCI's selectors -- rocked Indian cricket with sensational claims during a sting operation conducted by a news television channel.
Two days after the ruckus stirred by the sting operation, Sharma tendered his resignation to BCCI Secretary Jay Amit Shah.
As news of Sharma's stepping down spread, a placard held by a fan at the Arun Jaitley stadium in New Delhi on Friday, February 17, 2023, went viral -- Kohli Greater Than BCCI, it said.
Sharma said plenty about Kohli in the video that went viral, including how the then India captain did not see eye-to-eye with then BCCI president Sourav Ganguly and how it resulted in an ego tussle between the two.
Chetan Sharma also revealed that Rohit Sharma had supported Kohli during his rough patch with the bat.
In the sting video, Sharma said, 'There are no rifts between Virat Kohli and Rohit Sharma, they support each other. Both are like Amitabh and Dharmendra.'
Earlier, there was speculations about a rift between Virat and Rohit. Following Chetan Sharma's revelation, Kohli fans are now thanking Rohit for supporting the former during his tough times.
Here are some social media reactions to the latest cricket controversy: