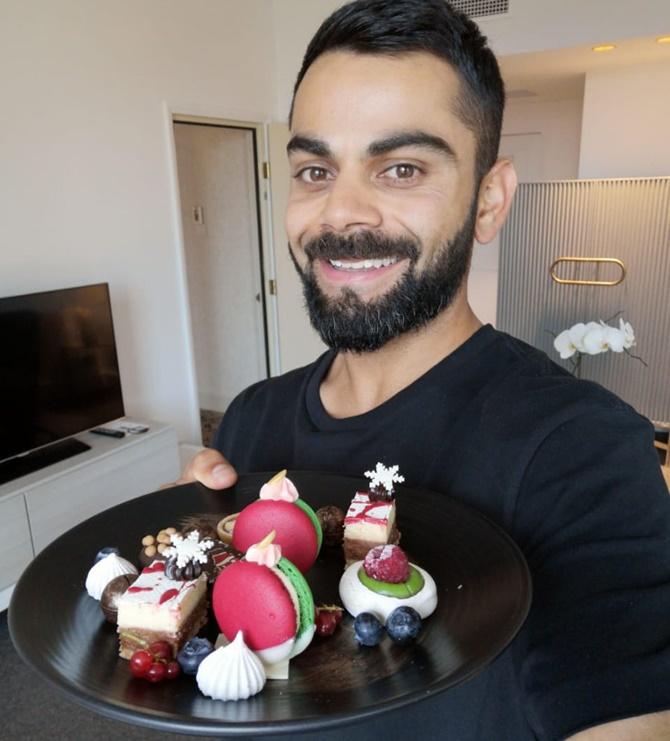 Virat Kohli is a fitness freak, but he has also spoken about his fascination with food.
Kohli's affection for food was on display in the second Test between India and Australia at Delhi's Arun Jaitley stadium.
In a clip that has gone viral, Kohli was having a chat with Coach Rahul Dravid in the balcony when he was informed that his food order had arrived.
There was a visible change in Kohli's mood, provoking a rare grin from the usually expressionless Dravid.
During his interview with Gaurav Kapoor on the show Breakfast with Champions, Kohli had revealed that Ram's Chole Bhature is his favourite dish, and he would want to savour the dish when he is having a cheat day.
Kohli now lives in Mumbai, so a chance to taste Ram's Chole Bhature in Delhi even on a match day makes for an alluring cheat day.
And would probably make up a wee bit for the disappointment at being giving out when there was no definitive evidence that the ball had hit the pad before grazing the bat.
Who knows, had he been given a reprieve, Kohli may have gone on to score a century.