Indians will forever remember Akram as the scary phenomenon with the soft smile, the man who rattled through the Indian batting order, but was rarely as hated as Waqar or Shoaib Akhtar, observes Vaibhav Raghunandan.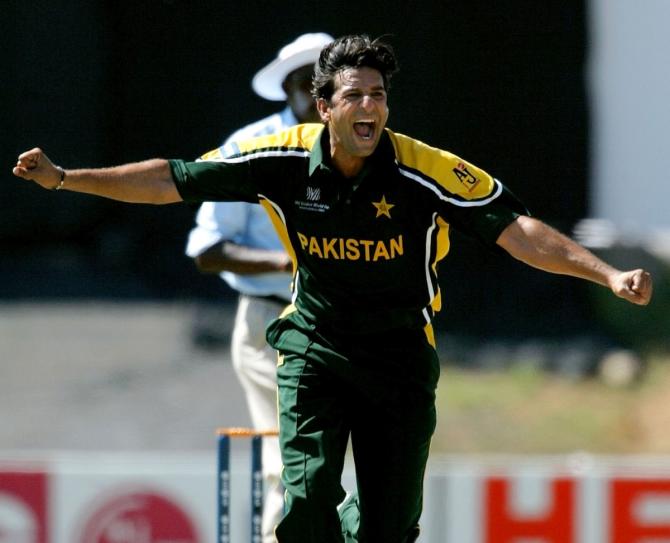 Andre Agassi's autobiography Open, written 12 years ago, single-handedly transformed the sports memoir world.
Told in a disarmingly simple way, the book details Agassi's borderline abusive relationship with his father-coach, his hatred for tennis, the multiple Grand Slams and his use of methamphetamine late in his career.
It shattered the idea of a sports star, let alone one of global acclaim, painting them as real people, with real problems just like all of us.
In the post-Open memoirverse, every sports memoir must begin with the promise of revelation, even if not every sports memoir is identifiable for what it reveals.
For subcontinental sport stars, this may be something as blase as a train ride, as horrifying as a cancer diagnosis during the World Cup, or as disarming as match fixing.
Wasim Akram's memoir Sultan (Harper Sport, written with the remarkable and respected cricket historian Gideon Haigh) covers all of it, revealing little new, while strengthening the myths of old.
As he says, the book has come late in the day (Akram retired in 2003), a rarity for a sportsperson today, many of whom clamour for a book deal at the peak of their careers -- or in the case of one junior India cricketer, before his had even begun.
This poses a problem for him and Haigh, because they are often tackling information that is or has been public knowledge for a while.
For younger readers who grew up in the new millennium of cricket, this knowledge is meaningless mostly because they don't know who Akram is, and the myth and controversies that engulfed him.
The memoir addresses that fact right at the end, mocking and saluting in the space of one paragraph a generation obsessed with social media.
They say the Internet never forgets, and neither do 1990s' kids.
That, in essence, is perhaps an otherwise brilliant book's only drawback. Too late for information and too little in revelation.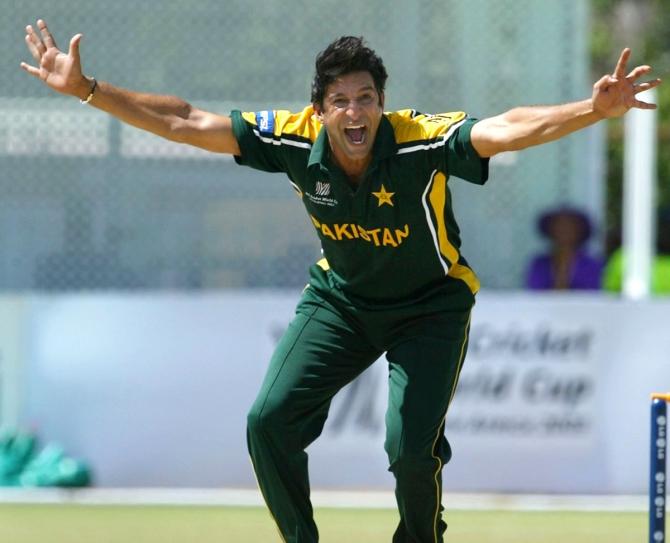 Akram dutifully goes through his early injection into Pakistan cricket, from his club-level exploits, his brilliance in English county cricket and his youthful entry into the national team.
Here his Imran Khan dotage takes over, and no matter the occasion, the incident or the period in time, it is clear that Akram's love and loyalty towards Imran is all-consuming.
He makes it a point to -- at least once -- take a shot at every Pakistani player he's played with. Salim Malik is the rat. Aamir Sohail is untrustworthy, selfish.
Waqar Younis, a comrade on the pitch, an opponent, a dissident outside. But Imran is spared.
Indians will forever remember Akram as the scary phenomenon with the soft smile, the man who rattled through the Indian batting order, but was rarely as hated as Waqar or Shoaib Akhtar.
He was a genius, a master, we conceded that begrudgingly. And yet, he was that one member of the Pakistan team it was possible to like, the man outside that huddle of green who might make it to a Fan's XI.
And for a long while, as the book reveals, Akram was the man outside that huddle, the outsider in a team that viewed him suspiciously mostly because he didn't do much that was considered suspicious.
Okay, that might be a charitable judgement. Akram was named in the match-fixing scandal that engulfed Pakistan cricket (and world cricket) at the end of the 1990s.
A commission led by Malik Mohammad Qayyum cleared him of all charges while also noting that his behaviour was far from exemplary.
Akram was never banned or suspended for match fixing, but he was fined for suspicious behaviour.
This is a key part of the book, a shadow that stalks it from the time Imran retires (1992) to the time Akram does and, therefore, is a huge chunk of his story.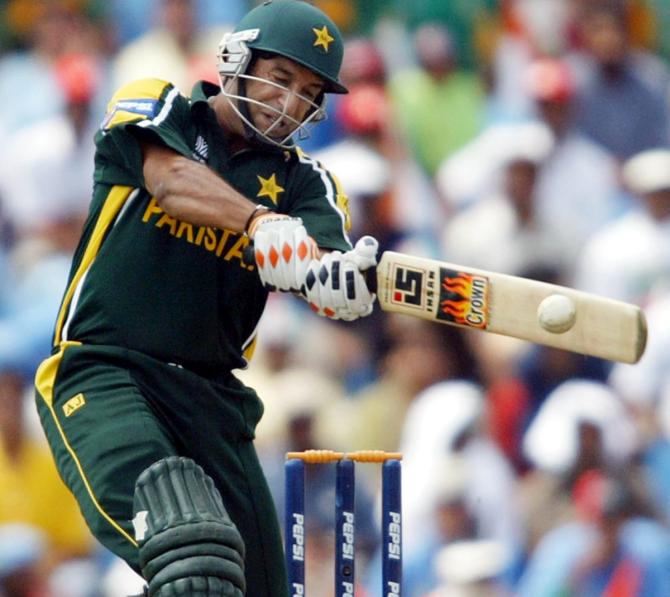 Akram sifts through most of this period in fits and starts, choosing mostly to detail the state of the dressing room, the mistrust that had been bred into the system and how the team was anything but one.
He maintains his innocence, and admits only to having made the mistake of remaining close to his childhood friend Zafar Iqbal aka Jojo, who turned out to be a bookie who was implicated in the report.
Akram's acquittal -- as the memoir makes evident even if the writer himself refuses to admit it -- was because of the process of the law and the failure of many others to uphold it, not just because he was innocent.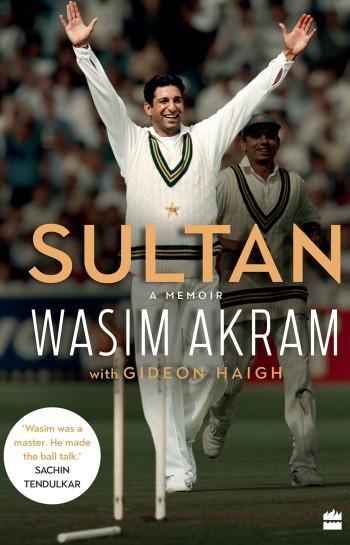 Another huge part is his first wife Huma, a love affair that Akram details sparingly yet beautifully, using the book perhaps as catharsis.
He talks about Huma to talk about his diabetes, and how he played on with it because of her support.
He talks about England through her too. Huma died suddenly in 2009 following complications from an undetected, rare infection called mucormycosis.
At the time, Akram was battling a cocaine addiction, having developed a fondness for the drug during his multiple stints as a guest star in television shows in India.
It is this part of the book where for a brief while Akram becomes human, less the complex, strategising bowling machine or the tragi-robotic match-fixing doomed cricketer.
The loss forces him to take charge of his two young sons, and get his life under control.
It is those chapters that truly bring this memoir to life and, without giving too much away, there are also great revelations about where the game of cricket has gone today.
If you have ever wondered where Akram has been all these years -- the man outside of the commentary box -- then these chapters are a good way to find out.
To borrow terminology from the app-based world in which we live, this book is an update, some bugs fixed, nothing more, nothing less.
Feature Presentation: Rajesh Alva/Rediff.com