A likely turnaround in profitability margins in the March quarter (Q4FY23) will not be enough to lift the outlook for paint stocks due to volatile crude oil prices and rising competition in the sector, analysts say.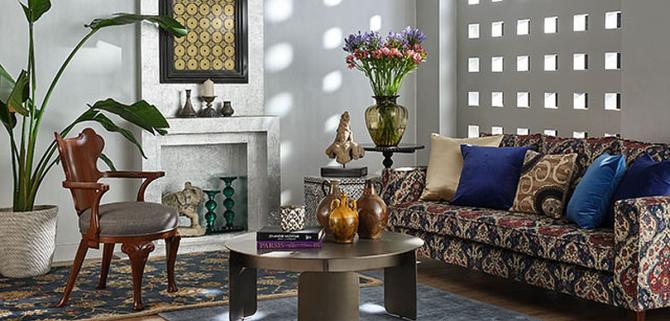 Hence, they advise investors to avoid the sector over the short-to-medium term despite the heavy correction in the stocks since last year.
Shares of Asian Paints, Berger Paints, Indigo Paints, Nerolac and Pidilite have shed 6-32 per cent over the last 6 months versus a 3 per cent rise in the benchmark Sensex.
"Paint companies will see positive margins in Q4FY23 and Q1FY24 given the correction in crude oil in recent months.
"However, following the recent output cut by OPEC+, if prices swing back to $100, margins may be under pressure again from Q3FY24.
"Hence, in the short-to-medium term, paint stocks should be avoided, while from a long-term view, we like Asian Paints," said Kaustubh Pawaskar, Deputy VP-Fundamental Research, Sharekhan.
The earnings performance of paint manufacturers was lacklustre in the December quarter with subdued volumes due to an extended monsoon, which dampened demand in October and November.
Though, there has been a recovery from December onwards, which is likely to lead to firm volume growth in Q4, as per Nuvama Institutional Equities.
Competition heat
Large industrial houses like JSW Group, JK Cement and Aditya Birla Group firm Grasim are aiming to make inroads into the paint industry.
Grasim is eyeing to be the second-largest paint player with a capital expenditure of Rs 10,000 crore, which notably is 50 per cent of the total expected sector outlay over the next 3 years.
Pawaskar of Sharekhan says Grasim can leverage the distribution reach of its cement business, though he believes a major impact will likely be borne by smaller regional players rather than large companies like Asian Paints.
Nonetheless, the heated-up competition is expected to erode the sector's pricing power over time, he adds.
Top-five companies – Asian Paints, Berger Paints, Kansai Nerolac, Indigo Paints and Akzo Nobel India – account for over 65 per cent of overall paints and coating and 75 per cent of the decorative paints market.
Asian Paints is the market leader, which enjoys a 50 per cent share of the organized market, followed by Berger Paints at 17 per cent.
Moreover, the competitive intensity could be a drag on margins and profitability as companies can be forced to take significant price cuts to save market share.
"While success is not guaranteed, the sheer magnitude of Grasim's investment will likely push it to adopt an aggressive stance to ramp up, which would likely entail channel push, higher discounts and promotions for dealers and even painters.
"This could impact the industry's profitability, at least in the medium term," said analysts at Jefferies in a note.
Among stocks, the brokerage expects growth for Asian Paints to pick up as margins improve on input cost deflation. However, it advises selling the stock on the rally.
"While margin surprise is expected to drive near-term share performance, this should be used to sell the stock as competition from Grasim is just 12 months away, which clouds the medium-term outlook", it said, maintaining the 'underperform' rating on Asian Paints.
The stock, as per the brokerage, remains expensive at 56x FY24 PE, higher than the pre-Covid five-year average of 45x.
---
Disclaimer: This article is meant for information purposes only. This article and information do not constitute a distribution, an endorsement, an investment advice, an offer to buy or sell or the solicitation of an offer to buy or sell any securities/schemes or any other financial products/investment products mentioned in this article to influence the opinion or behaviour of the investors/recipients.
Any use of the information/any investment and investment related decisions of the investors/recipients are at their sole discretion and risk. Any advice herein is made on a general basis and does not take into account the specific investment objectives of the specific person or group of persons. Opinions expressed herein are subject to change without notice.