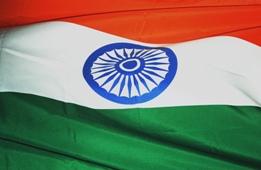 The appetite for acquisition in Indian advertising and media space is becoming stronger by the day, the most recent one being Omnicom's Ketchum acquiring a majority stake in homespun Sampark.

Publicis too is expanding its footprint in India and last week acquired Watermelon Healthcare Communication.

Also making headlines was Dentsu, which in early-February, bought out its partner Sandeep Goyal who held 26 per cent stake.

Experts say the acquisitions show that the global trend has finally caught up with Indian agencies.

Worldwide, close to 80 per cent of the communications industry is dominated by holding companies like WPP, Inter Public, Omnicom, Publicis, and Dentsu, which run their operations through different brands.

India is following what is now the global practice.

Every global agency, which either came to India through a joint venture or as a 100 per cent subsidiary will be coveting local agencies to strengthen its local presence.

"The consummation will happen either by way of complete ownership or extended footprint in niche services. Indian agencies, which have achieved significant scale, on their part will look for global alignments," says Ashish Bhasin, chairman India and chief executive officer, South East Asia, of Aegis Media.

The compulsions are obvious.

"Growth in the western markets is nothing to write home about, whereas emerging markets like India are booming," says Leo Burnett India chairman Arvind Sharma.

By 2013, India is likely to become a $7.5 billion (Rs 33,341 crore) advertising market.

Dentsu India Acting chairman Seiichiro Hayata sees other reasons too: sheer economic growth, emerging hub for bottom-of-the pyramid innovations, and a highly educated talent pool make India an interesting target market.

Observers say, the next phase of reforms in sectors like retail, will spur further growth in this space.

Of course, industry players claim a large part of this is client led.

"Whether it is providing services for a global blue chip entering the Indian market or for an Indian company acquiring a US firm, there is demand for consistent communications expertise," says Jon Higgins, senior partner and chief executive officer of International, Ketchum. Bhasin concurs.

"Clients that operate in 50-odd countries need consistency of service across the board."

For global agencies, acquiring stake in a local venture allows them to have a ready made presence in India.

"They do not have to go through a gestation period and look at building talent pool and retaining it, which is a huge challenge," says Nagesh
Alai, chief financial officer of Draft FCB Ulka.
Likewise, the interest in Indian agencies presents an opportunity to either unlock the value of business built over a period of time, or scale up in association with global entities.
"It allows Indian agencies to be part of an international network and also helps in expanding the client base," adds Alai.
So what is on the radar of these global companies? Alai believes strategic fit is very important in driving alliances and acquisitions.
"For example, at Draft FCB Ulka, we have a 360 degree offering and will look at acquisitions in areas where we are not strong to scale up immediately," says Alai.
Similarly, Dentsu wants to strengthen its services peripheral which includes below the line advertising, events, and PR.
Sandeep Pathak, chief executive officer of Bates 141 India, agrees specialist firms will gain traction.
Advertisers today are looking to add value to clients through services beyond just a television advert or a print ad.
Unlike in the past, where a client typically appointed a creative agency, going forward, he will increasingly look at custodians of his brand, be it media agencies or digital agencies to bring it altogether.
"This will not diminish the role of specialists, but clients will require brand custodians to access specialists. Nimble groups which do not have the legacy of old agencies will unarguably be in the spotlight," says Bhasin.
Small and medium companies which operate in niche areas might be potential targets.
"Global agencies are not just on the lookout for creative agencies, they will also be interested in outfits that have expertise in IT. Agencies which are strong on the digital platform will feature high on the wish list," believes Ashesh Jani, partner, media, Deloitte Haskins & Sells.
This is not to say that Indian agencies will cease to exist. In some cases, there have been agencies like Taproot and Creativeland Asia where team members have parted ways from their global agencies as they sought freedom of expression from agency rules.
Creativeland Asia, founder and creative chairman, Sajan Raj Kurup thinks many more independent outfits will break away to form separate entities.
"There are many who create something to sell out. This is not the business model that will be the game changer," says Kurup.