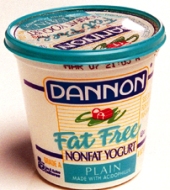 One defines speed, while the other is slower in its approach. Britannia and Danone, partners before splitting due to a bitter row in 2009, are a study in contrast with regard to India, the third-largest economy and one of the largest consumption markets in the world.

Britannia, which last week announced a management rejig putting COO Varun Berry in charge of Indian operations, has always believed in quickly identifying new trends in the food and beverage segment.

The company's managing director, Vinita Bali, who will now manage international operations at the Rs 6,200-crore (Rs 62-billion) company, wasted no time in trading up consumers in biscuits upon taking charge of the company in 2005, fortifying existing bakery products with nutrients in keeping with the growing health consciousness among Indians and adding new products to the firm's portfolio such as snacks, breakfast products, milk-based health drink, flavoured yoghurt, etc.

Berry is expected to keep the momentum going as the Bangalore-based company looks to transform itself from a bakery-cum-dairy major into a well-rounded packaged F&B company.

In a statement last week, Chairman Nusli Wadia said, "We are preparing Britannia for high growth by catering to the changing food habits of the evolving Indian consumer and pursuing opportunities for growth in the overall food domain."

The $26.91-billion (Rs 1.48 lakh crore) Danone, which derives 38 per cent of revenues from emerging markets, on the other hand, has opted to focus its attention on its areas of strength including water, dairy products, probiotics and nutrition.

While joint ventures and acquisitions have been the way forward for it in water, probiotics and nutrition, in dairy -- its biggest vertical globally -- the firm has launched products on its own including curd, flavoured yoghurt, lassi and UHT Milk in cities such as Mumbai, Pune, Bangalore, Hyderabad and Delhi-National
Capital Region.
Jochen Ebert, managing director of Danone Food & Beverages India, which pushes the French major's dairy interests in the country, had told
Business Standard
earlier metro cities held enough potential for the firm, which meant it would stick to the big cities for now.
However, experts argue if Danone proposes to be a serious player in the dairy space in India, dominated by co-operatives such as Amul and Mother Dairy and players such as Nestle at the premium end, it would have to scale up operations quickly by tying up partners that can manufacture and deliver their products across the country.
Danone has partly responded to this challenge by outsourcing production in states such as Maharashtra to third-party players.
It, however, continues to manufacture products on its own in the north in its drive to maintain quality.
It also continues to manage distribution in the five cities it operates in -- making available its lassi, flavoured- and plain-yoghurt only through its own refrigerated trucks directly to the retailer.
The group has also stepped up its brand-building efforts in India, launching new ad campaigns for its dairy as well as flavoured water brand B'lue, launched by the Mumbai-based joint venture company Danone-Narang Beverages, which is billed as a restorative drink sold in markets such as Indonesia and China, besides India.
According to market experts, this step-up in efforts is intended to induce brand recall in a country where there is no dearth of options in F&B.