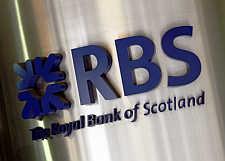 Royal Bank of Scotland said it had started the process of consolidating its retail and commercial banking business in India and would close 23 of its 31 branches across the country. The process is expected to be completed by the end of this year.

The foreign lender will continue to operate eight branches in the Delhi-National Capital Region, Mumbai, Chennai, Kolkata, Bangalore, Pune, Hyderabad and Vadodara.

"These hubs will form the core of a revised and predominantly deposit-led general banking proposition for the RBS Group in India... There is no impact on RBS' corporate and institutional business or its private banking business in India," the bank said.

RBS will continue to offer financing, risk management, wholesale and investment banking, cash and payments, trade finance and a comprehensive range of wealth management services to its clients in India.

The bank said it would serve notice to customers of branches slated for closure and would make alternative arrangements for their requirements if needed.

"We are a relationship-driven organisation and will ensure the smoothest possible transition for our customers, as well as employees who may be affected by this consolidation... Importantly, the strategic decision to reduce the geographic footprint of our retail and commercial franchise does not
change the RBS Group's commitment to the Indian market, and we continue to invest in India," Brijesh Mehra, managing director and country head for international banking at RBS in India, said.
He added RBS in India would continue to be the third largest employment centre for the Group globally.
Earlier, RBS failed to close a deal involving sale of its India retail and commercial banking assets to Hongkong and Shanghai Banking Corporation. As part of the deal, RBS was planning to transfer 23 of its branches in India to HSBC. However, the Reserve Bank of India raised objections.
The banking regulator was of the view that RBS cannot sell its India branches to HSBC as part of the transaction. RBI had asked RBS to surrender these branch licences. The central bank follows a restrictive policy in offering branch licences to foreign banks in India.
On November 30, 2012, almost two-and-a-half years after the transaction was announced, HSBC and RBS decided to scrap the deal, as the long-stop date was reached without all conditions required to be closed.
RBS said its India retail and commercial operations accounted for less than 0.5 per cent of its non-core assets at the end of November 2012 and it would continue to wind down this business.
YES Bank and a few other Indian banks had initiated talks with RBS to acquire the foreign lender's retail assets in India. However, no deal has been finalised.