Vinita Bali to lead global ops, new business growth; COO Berry to head India operations
Britannia Industries, one of the country's leading publicly-held food companies, is effecting a major rejig of its top management. As part of this, Managing Director Vinita Bali, who has been at the company's helm of affairs for a little over eight years, would focus on international business, Britannia Nutrition Foundation and new business development. The firm's India operations, which account for 95 per cent of its Rs 6,200-crore (Rs 62 billion) annual revenue, would be led by COO Varun Berry.
According to the company, the idea is to aggressively scale up international operations and, at the same time, increase focus on the large and profitable India operations, with a view to growing scale and market share in the face of increased competition.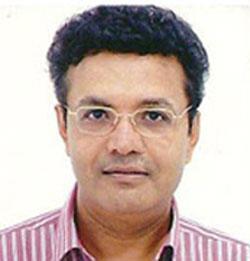 Britannia Industries chairman Nusli Wadia says: "With these changes, we are preparing Britannia for high growth in India operations - by catering to the changing food habits of the evolving Indian consumers and pursuing opportunities for growth in the overall food domain, here and abroad."
Bali, who had joined the company as CEO in January 2005, adds: "The new structure would help Britannia grow faster in India, even as it focuses on growth in international markets and explores new business opportunities."
The company's revenues from international operations, which grew 14 per cent over last financial year, is estimated to be close to Rs 300 crore (Rs 3 billion).
Gaurang Kakkad, an analyst with Religare Institutional Research, said: "With Britannia on a high-growth path, it seems the management has opted to split responsibilities. Though Vinita Bali will still be in charge of the company as the MD, Varun Berry will have the onerous task of handling the fast-growing business in India."
The change in the company's management structure has, however, come as a surprise to many. Abneesh Roy, senior FMCG analyst, Edelweiss Securities, says: "Vinita Bali has delivered effectively in tightening costs and shoring up net profit margins over the past eight years. Moving her to oversee international operations, which does not have much weight for the company at present, seems rather odd."
He adds Britannia has been under a lot of pressure to differentiate on its core product, biscuits, especially with ITC, Cadbury, GlaxoSmithKline and Parle expanding across the value chain. "Britannia has tried to differentiate by introducing a slew of new offerings, such as snacks, breakfast, innovations in dairy products, etc. However, these are still at a nascent stage and Berry would have a tough time trying to swing through with these products," Roy adds.
Berry, who joined Britannia as COO in January this year, has 27 years of experience at leading firms like Hindustan Unilever and Pepsico Foods. Before this, he was CEO of Pepsico Foods India.
Berry, the new pointsman
This is not the first time that a challenge has been thrown at the 50-year-old Varun Berry. He takes charge of Britannia at a time when the company has turned the corner after struggling for several quarters due to high rates of food inflation, lower discretionary spend and increased competition from local as well as global packaged food & beverage majors.
The challenge this time, say analysts, would be to keep the momentum going after the company's stellar March-quarter performance that saw it post a robust 66 per cent growth in net profit and a 70 per cent growth in operating profit - way ahead of street estimates - even as net sales grew only 13.5 per cent.