With little improvement in his health over the last 10 days, India's opener Gautam Gambhir, who suffered a concussion after a fall, could be packing his bags to return home.
This could be a big blow to India's campaign in the forthcoming one-day series, as they are already without the services of Zaheer Khan, Yuvraj Singh, Harbhajan Singh and Virender Sehwag, all of whom are out with injuries.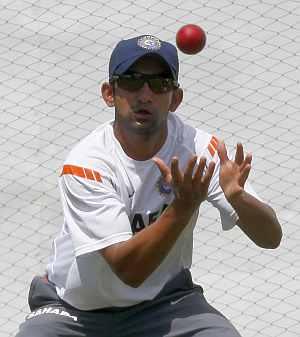 India were whitewashed 4-0 in the Test series; lost their number one Test rankings and are in danger of suffering a similar debilitating fate in the one-day series, starting with the opening match in Chester-le-Street on September 3.
Gambhir had backpedalled in an attempt to catch out Kevin Pietersen at mid-on on the second day of the final Test at the Oval on August 19 but tripped and fell on his head and subsequently suffered from blurred vision.
He didn't open in both innings of the Oval Test and came down late in the order, contributing little by way of runs.
Since then, he has visited doctors and got MRI scans done which have shown clean results, yet Gambhir's condition hasn't improved.
Gambhir's case seems similar to the one suffered by South African fast bowler Dale Steyn. During last year's Champions' League T20 semi-final between Chennai Super Kings and Royal Challengers Bangalore, Steyn had backpedalled to catch out Michael Hussey and fell on his head.
Steyn's MRI scans too showed little but the paceman took 3-4 weeks to get himself sorted.
By the looks of it, Gambhir could also suffer a similar fate and be out of action for 3-4 weeks, making him doubtful even for a one-day series, when England visit to India in early October.