South African pacer Dale Steyn says England do not require the number one Test team tag to earn the cricket world's respect because they have already acquired it with their stupendous show against India in the ongoing series.
Steyn, himself the World No 1 bowler in Tests, has been impressed by England's domination of India in the first two matches.
England thrashed India by 196 runs in the first Test at Lord's and followed it by a 319-run trouncing of the World No 1 Test team at Nottingham.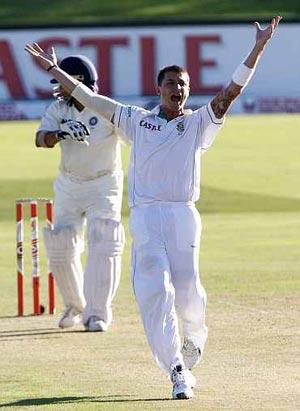 "For cricketers, you don't need to know the rankings to understand who are best in the business and who you respect most," Steyn said.
The ferocious paceman had special words of praise for England spinner Graeme Swann and pace spearhead James Anderson.
"England as a team, and the players individually, are some of the most well-respected. That is what something I can see Graeme Swann and James Anderson are hunting me down for -- the number one bowler's spot.
"Swanny is the world's best spinner and you don't need rankings to tell you that -- he's the bowler batsmen least like to face," he was quoted as saying by Daily Mirror.