The WWE says that India is its biggest market globally in terms of television viewership -- around 350 million unique viewers annually -- social media engagement and YouTube consumption, even claiming that it is the second-most watched sport in the country behind cricket.
Dhruv Munjal reports.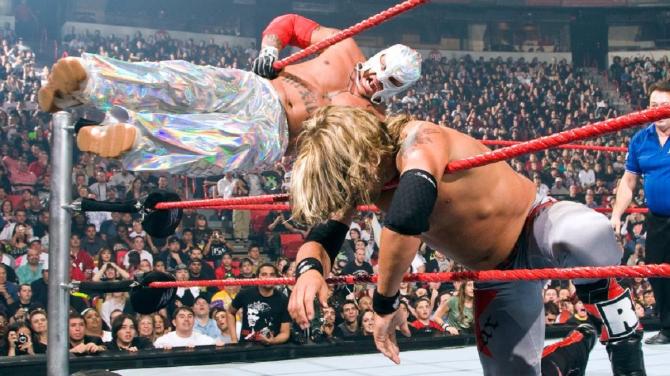 In a rarity of sorts, World Wrestling Entertainment's (WWE) pay-per-view special on January 26 ended not with a surprise twist or astonishing victory, but with a poignant gesture of gratitude.
With garlands around their necks, all performers on the night lined up next to each other and thanked the virtual audience with folded hands.
Outside the ring, dancers in turbans and ethnic wear cheered them on. At the centre of it all was former wrestler Paul Levesque, popularly known by his ring name, 'Triple H', who is now WWE's executive vice-president of global talent strategy and development.
It might have been laden with clichés, but 'Superstar Spectacle', an event designed specifically for India's Republic Day, was a stupendous success, one that confirmed the giant role that the WWE hopes the country will play in its ambitious expansion plans in the years to come.
With raging pyrotechnics in the background, longtime WWE announcer Michael Cole closed the programme by exclaiming: 'Here's a toast to the future... the future of the WWE in India.'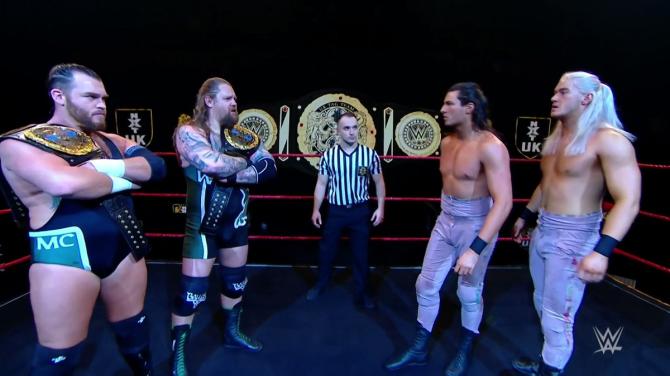 For a certain legion of fans, who remember the WWE by its most momentous period, the 'Attitude Era' that dominated the late 1990s and the early millennium, the fact that the entertainment company still retains some of its popularity even after all these years may seem a tad puzzling.
After all, the household names that we normally associate with the industry are long gone, and the current lot does not possess the recall value that past superstars did.
But, as numbers show, all that may just be a fallacy -- the WWE, in its present avatar, is a spectacular hit among the Indian audience.
The WWE says that India is its biggest market globally in terms of television viewership -- around 350 million unique viewers annually -- social media engagement and YouTube consumption, even claiming that it is the second-most watched sport in the country behind cricket. It has also cut a merchandise deal with online retailer The Souled Store.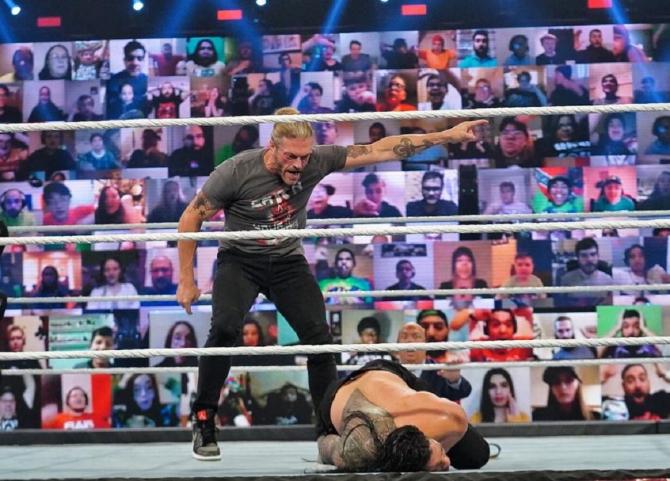 Sony Pictures Network, the official partner of the WWE in India, has been bullish on the sport for the past few years. It beams WWE coverage through three dedicated channels on its network, in English, Hindi and other regional languages.
"WWE has consistently featured among the top watched sports properties in India over the years," said Rajesh Kaul, chief revenue officer, distribution and head-sports business, Sony Pictures Networks, ahead of Superstar Spectacle.
SPN's OTT platform, SonyLIV, recently launched a special WWE pack -- Rs 299 a year -- which will have over 10,000 hours of WWE programming, featuring matches both old and new.
While the WWE is focused on the cohort of those under 30, it is relying on iconic throwback moments to strengthen its appeal.
Sony's optimism is also perhaps reflected in the fact that over 20 million Indians tuned in to witness Superstar Spectacle, which included 10 wrestlers from India who are part of WWE's developmental system.
While the older folks may have outgrown the scripted sequences that once featured 'steel chairs', 'ladders' and 'sledgehammers', the younger lot are still allured by it, with thousands of school and college students discussing storylines on social media on a daily basis.
Says Rishi Awasthi, a 19-year-old law student: "Most people know that it is scripted. But it gives you great value for entertainment. The unpredictability of what's going to happen next is what makes it so addictive."
Awasthi, who belongs to Ludhiana, is a member of multiple groups on Facebook, where thousands of fans meet up regularly to chew over various WWE plots.
"All of this is larger-than-life. The wrestlers are like superheroes. And most people will relate to at least one of them," explains Awasthi. Despite many remarking that the property may be past its heyday, WWE's unparalleled cultural appeal is what makes it such a juggernaut.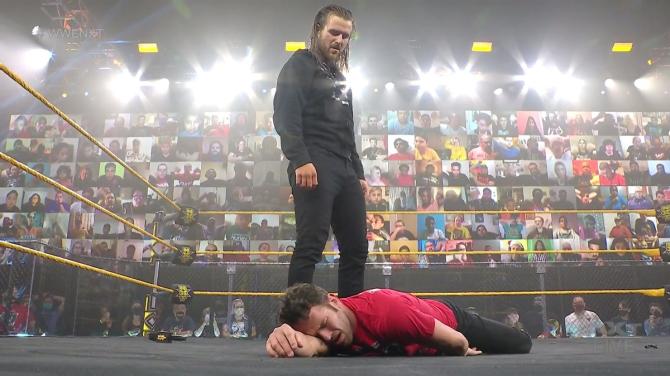 The WWE, convinced of the Indian market's huge potential, has also been smart in promoting certain wrestlers. In 2017, it made Jinder Mahal, an Indo-Canadian who is the nephew of former professional wrestler Gama Singh, its first WWE champion from India.
That same year, Kavita Devi became the first Indian woman to participate in a WWE event.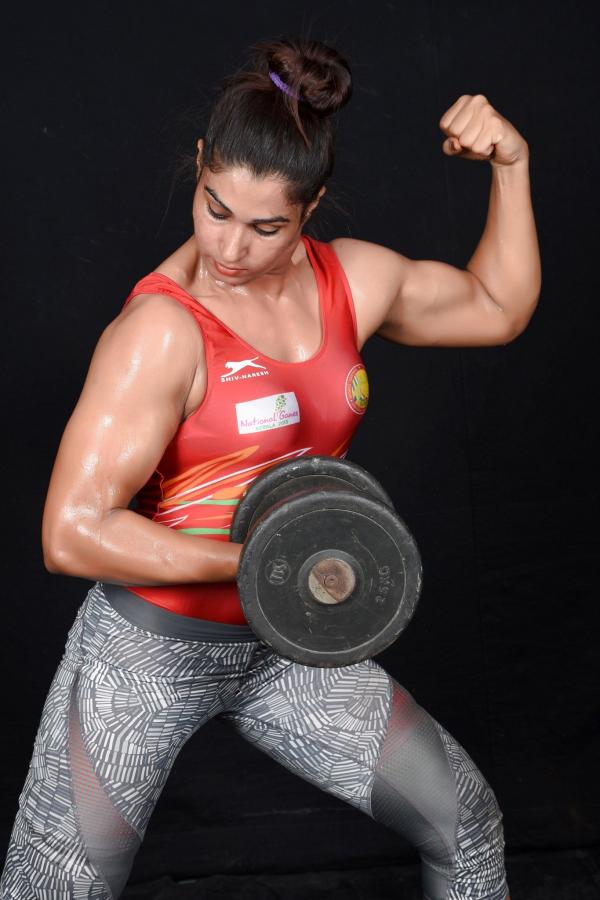 Ever since, the company has held a couple of trials in India, seeking marketable athletes who can further their India push. In an interview to the Hindustan Times in January, Levesque spoke about the long-term objective of starting a WWE NXT -- the company's feeder programme -- in India.
'We have been trying to find athletes since 2014 who could become local Indian WWE stars... We are at a point now where we believe we have athletes ready or getting ready to take that big stage.'
The WWE could not be reached for comment for this story.
Many aspirants have come from the Continental Wrestling Entertainment academy in Jalandhar, which is run by Dalip Singh Rana, more famous by his ring name, 'The Great Khali'.
Among those who performed on Superstar Spectacle was Shanky Singh (originally Gurvinder Singh Madar), a Rana protégé who was previously employed as an accountant. Long-haired and seven-foot-tall like his mentor, Shanky made quite the roaring first impression.
"Wrestlers like Shanky have shown where hard work can take you. With the opportunities available, youngsters feel that they can make a career out of this," feels Rana.
Khali started with three students in 2015; the academy's roster now has over 250.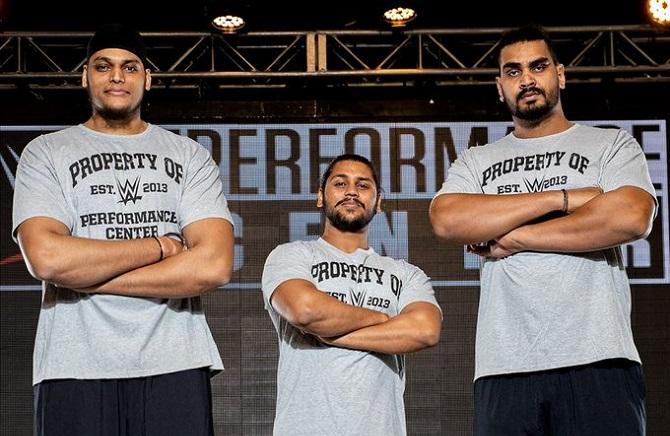 From a broadcasting standpoint, banking on the WWE makes great business sense because, unlike other sports, it is a year-long affair, with no breaks in between.
For Sony, the fact that WWE was available during the absence of live sporting action softened the blow caused by the pandemic. Moreover, the subplots are always intriguing, ensuring that the engagement is constant.
Even so, it is unlikely to hurt -- contrary to what some initially believed -- India's affection for cricket. Explains a sports marketer, who does not wish to be named: "Cricket is not around all year, so wrestling might churn out better numbers once in a while. But it can't compete with it directly."
Feature Presentation: Mahipal Soni/Rediff.com