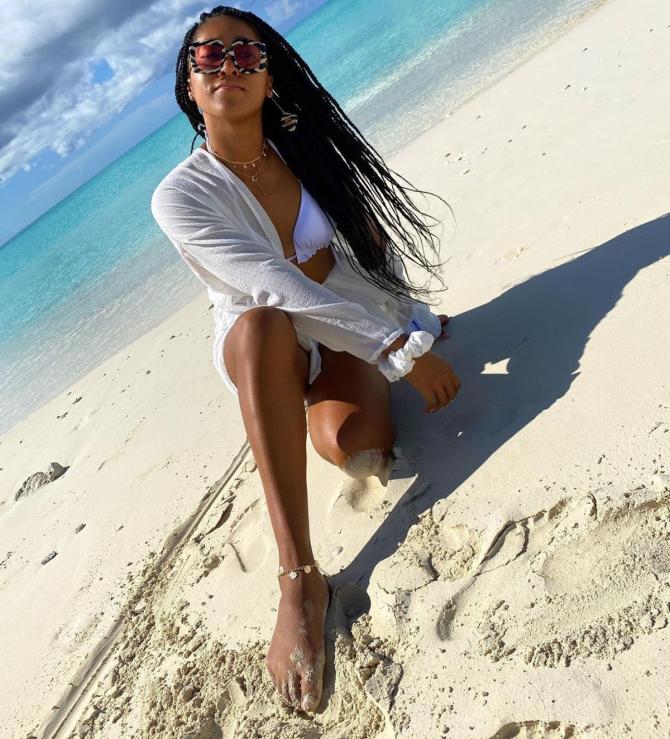 Tennis star Naomi Osaka is a global sports icon.
At 23 she is the highest earning female athlete.
The world No 3, who has a Japanese mother and Haitian father, is a three-time Grand Slam champion.
She was born in Osaka, Japan. The family moved to Long Island, New York, when Naomi was three.
Naomi has an older sister, Mari, who plays professional tennis. Her dad Leonard Francois began training both his girls young. In 2006, the family moved to Florida so Naomi and Mari could focus full time on tennis.
In the last few months, Naomi decided to stop being shy, say what she is thinking and use her voice to speak up for social justice.
Naomi, who won her third Grand Slam title at Flushing Meadows in September, has used her platform to support the Black Lives Matter movement, wearing a mask bearing the name of a different Black American before each of her seven matches in the US Open.
During her US Open campaign, she repeatedly wore Kobe Bryant's Lakers jersey as a testimony of strength for herself. Later, she wore the jersey along with the winner's trophy.
The soft spoken Osaka, who met Bryant in June 2019, said the basketball great had been a keen supporter, even when she didn't expect him to be following her career closely.
After winning the US Open for the second time in three years she fortified herself as one of the world's pre-eminent women's tennis players.
She has emerged as one of the most measured, and perhaps most unanticipated, voices to address racial injustice in America.
Osaka's off-court personality, as a low-key young woman who loved gaming, endeared her to tennis fans.
Take a look at her life: